"Not many people know this, but we didn't know how this was gonna turn out. We put this festival together in three months. When Claude put out the flyer for the event, he didn't have a venue, he didn't have a production team, he was just like, 'we're doing it.' And it all just came together like magic." – Justin Martin, October 2015
What started off as a last-minute and haphazard partnership between house music label Dirtybird and production company The Do Lab last October, flourished this past weekend at the Oak Canyon Park in Silverado. Over 6,000 campers descended upon the sold-out, second annual Dirtybird Campout, a festival in Southern California thrown by the San Francisco-native label. Touting a line-up of the label's core group of "Dirtybird Players" as well as some of the label's extended family, the Campout built upon the success of last year to deliver an improved and refined festival chalk-full of booty-shaking basslines.
While the campgrounds were a dusty, barren scene straight out of the dryest western imaginable, the actual festival grounds were a lush garden of eden complete with a small pond and imagery that brought back the fondest childhood camping memories. There was no early arrival on Thursday night, meaning Friday was arrival, set-up and dancing all packed into one day. Things really kicked off with Polish duo Catz 'n Dogz's 7:30 pm set.
Dirtybird founder Christian Martin commented, "It was such a journey. They really understood the crowd and kept taking them and flipping it in different directions but always funky as fuck." Frenchman Shiba San followed up with a set packed with deep, driving bass lines. His signature minimal, wobbling beats hit all the right frequencies; he had the crowd eating out of the palm of his hand as he ushered in the start of a weekend of bass-heavy house that attendees so eagerly craved.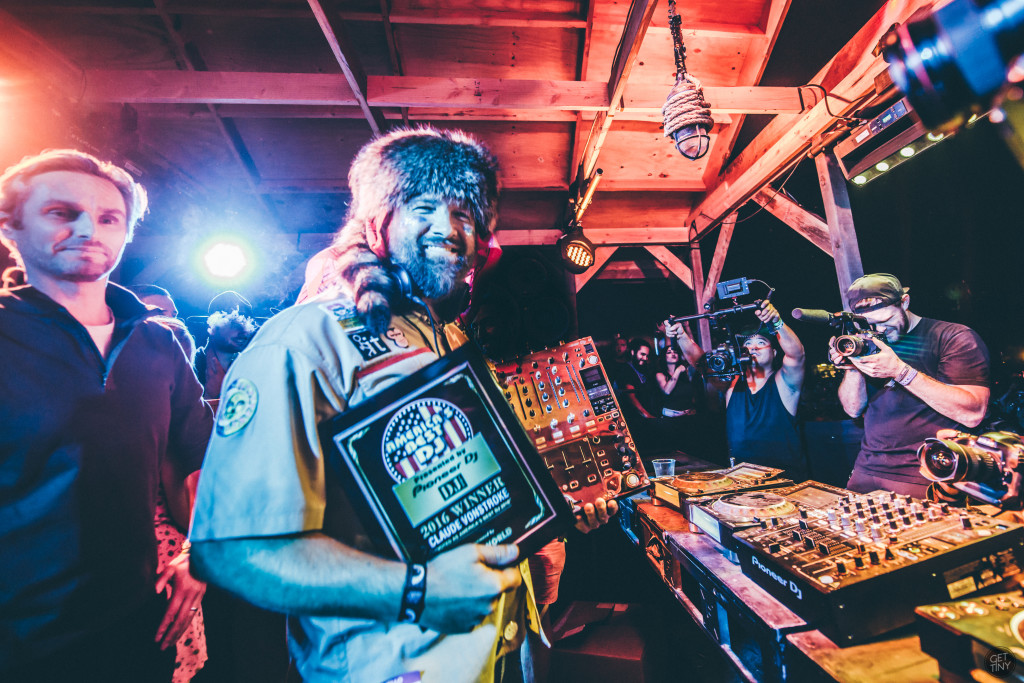 Label head Claude Von Stroke took the stage next in his coontail cap and camp counselor outfit.  He played some of his biggest hits and rocked the crowd before being recognized by a DJ Times representative for winning their poll for #1 DJ in America. The crowd cheered for the man who has been instrumental to the proliferation and success of the label's music over the years, growing it from a group of friends in Golden Gate Park to a world-renowned imprint. Claude let out some coy, humble smiles before directing fans to a screen to watch a short documentary about the beginnings and the ethos of the label.
Saturday gave campers a chance to finally explore the grounds and have fun with all of the activities. Archery always had a line, and arts and crafts drew a sizable crowd for tie-dying and screen printing (BYOTee). Boat rides around the pond were a peaceful break from the madness, and intense games of ultimate and kickball got surprisingly competitive. Cornhole was a crowd favorite, and while some brave souls made it up early for acro-yoga, others preferred to hang out/nap in the myriad hammocks under shady trees spread throughout the festival.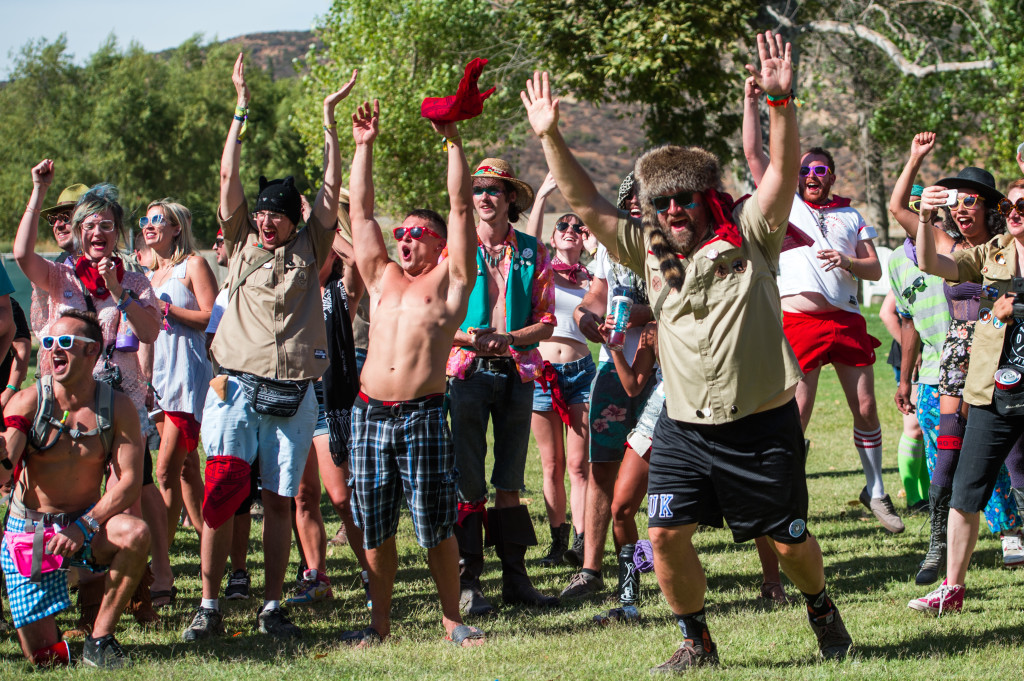 One of the things that is so special about Dirtybird is that it still feels like an event that a group of generous, tasteful SF dudes threw for their friends. Even as the scale of the event increased, the DJs and their friends were out in the grounds constantly – it never felt like they were untouchable or roped off. They met the fans, played the games and led the fun all weekend long, from their family and their hearts to the fans'.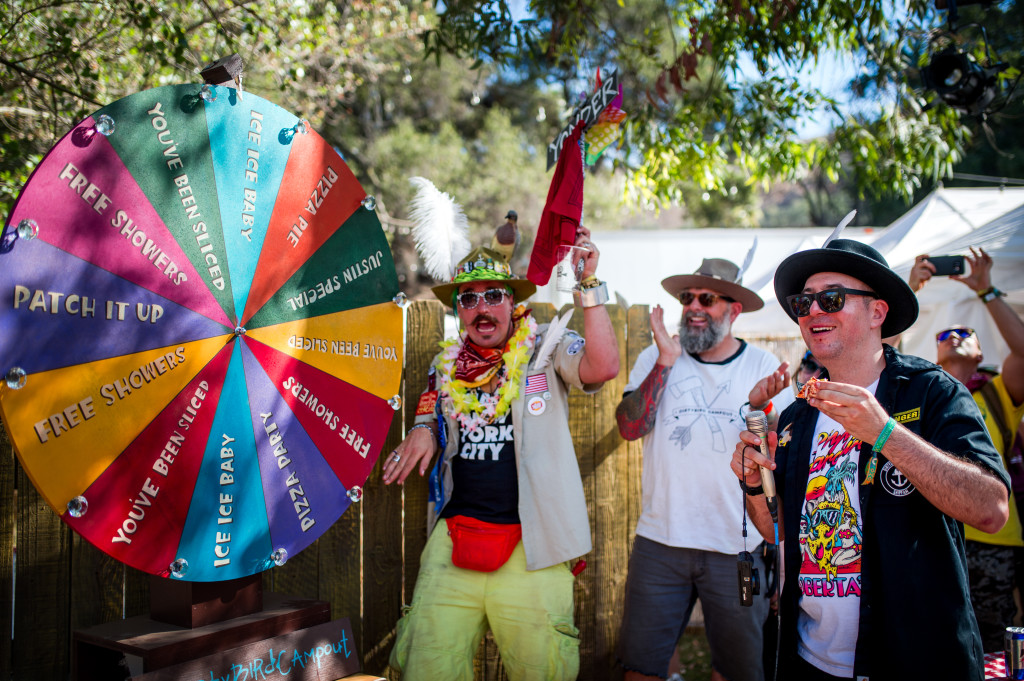 After the 90 degree heat started to waver, fans showed up in full force for Justin Jay's sundown set. Justin had friends come up to play live guitar and drums for certain songs, bringing a super melodic vibe to a weekend of mostly pure bass. He had a fantastic remix of Kanye West's anthem "Power." All the feels happened when he played "Let Go," the lyrics perfectly synced with the bliss of the moment: "Let go, let go, let go or be dragged/Move on, move on, there's no need for looking back."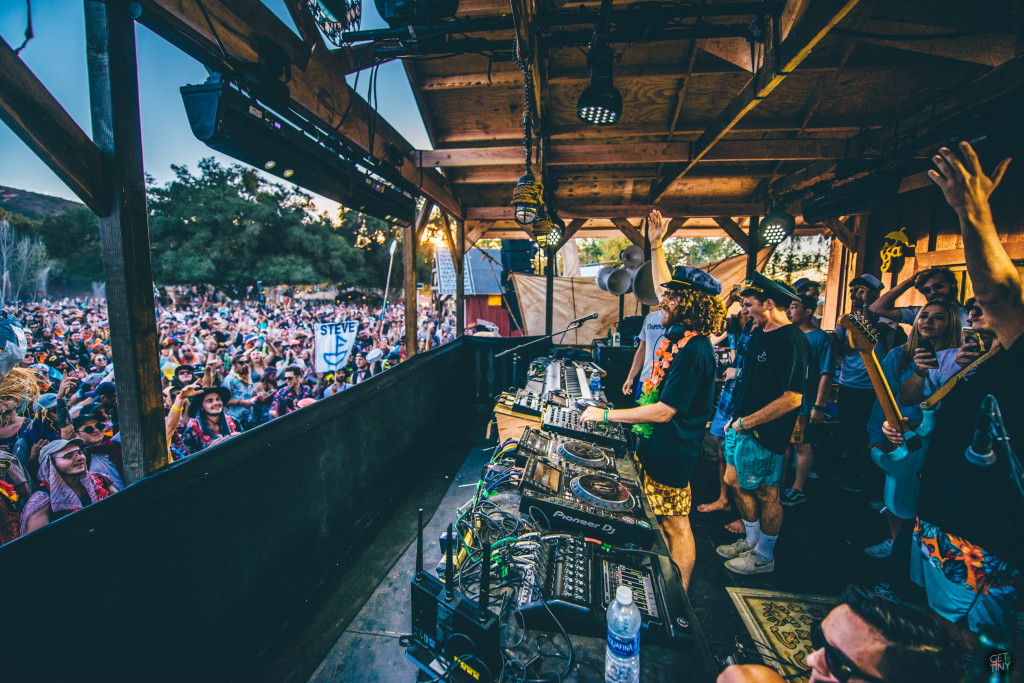 J.Phlip didn't show up for her set due to health reasons, leaving everyone wondering and a bit disappointed. But Justin Martin picked the crowd back up with an eclectic set filled with material from his latest album, Hello Clouds. Unfortunately, right after someone as electrifying as Justin Martin, Reggie Watts, the wildcard of the weekend, was quite a disappointment. His improvised comedy and looped beatboxing was not the right energy for a headlining Saturday set. Luckily the late night stage saved the… night.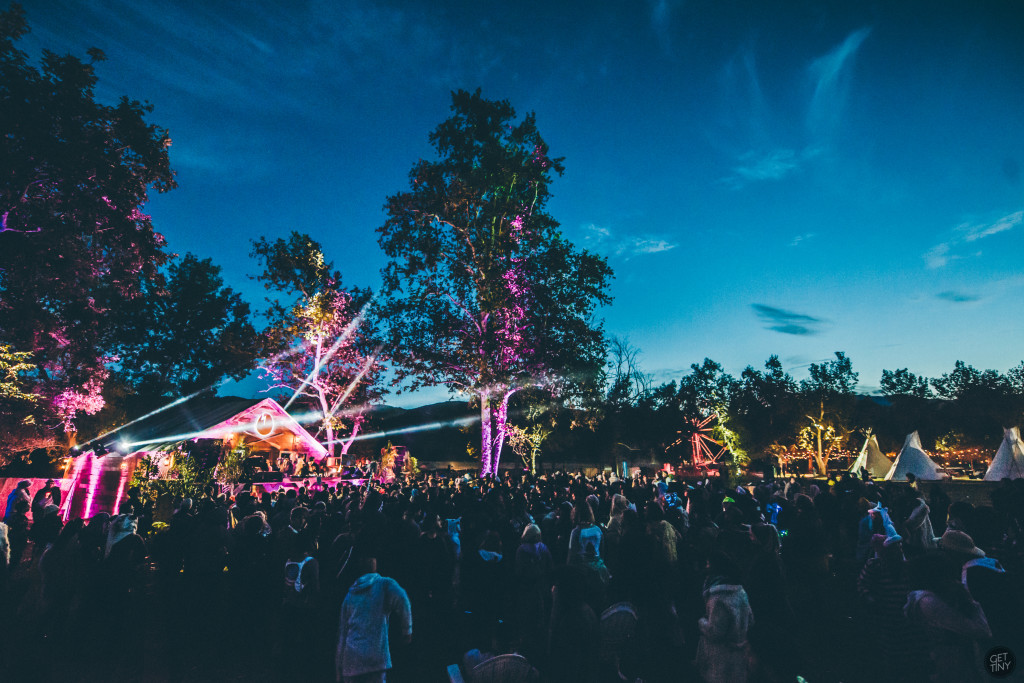 Mr. Carmack shined bright under the vivid half moon. He played plenty of his resonating bangers but mixed in a some jazzy house to keep things moving. Claude Von Stroke played under his alias Barclay Crenshaw, his real name. Barclay's set was well planned, from old school hip hop to cutting edge trap, it was clear he felt just as at home in this genre as he does in house music. But the show-stopper was Sage Armstrong, one of Claude's recent A&R discoveries. Sage's shaggy curls bobbed back and forth as he swayed with the music. His set was innovative, a fusion of breaks, hip-hop and techno. His rumbling jungle bass shook the crowd to their core, capping off an incredible night.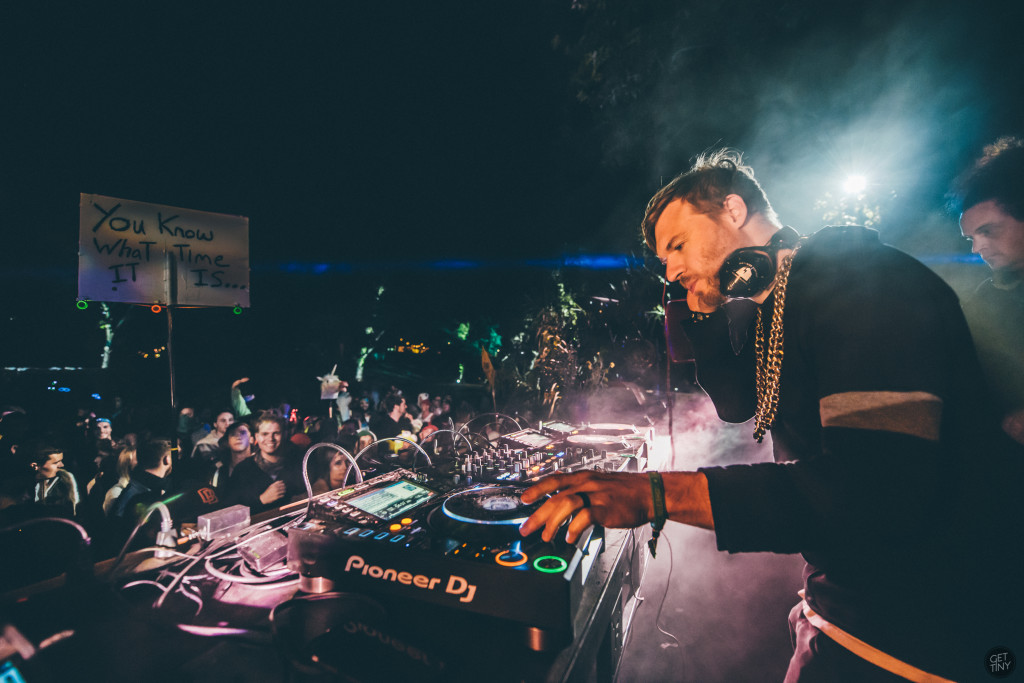 Tired bodies came back out Sunday to enjoy one last day in the Orange County sun. One of those was Dirtybird founder Worthy, who added, "I literally have not slept since last night because I'm having so much fun. There is always so much stuff going on and I can't sleep. It happened last year too. It's so good to interact with all the fans, they are what keep us going." Will Clarke really brought the energy to light up the last day. His recently released but long-awaited track,"Booty Percolatin," had the crowd raging as the sun went down. When the legendary Green Velvet came out, people were begging for Claude to join for them to play together as their collaboration "Get Real." After about 30 minutes of classic tracks, Claude gave the people what they wanted, coming out for a back to back with Green Velvet.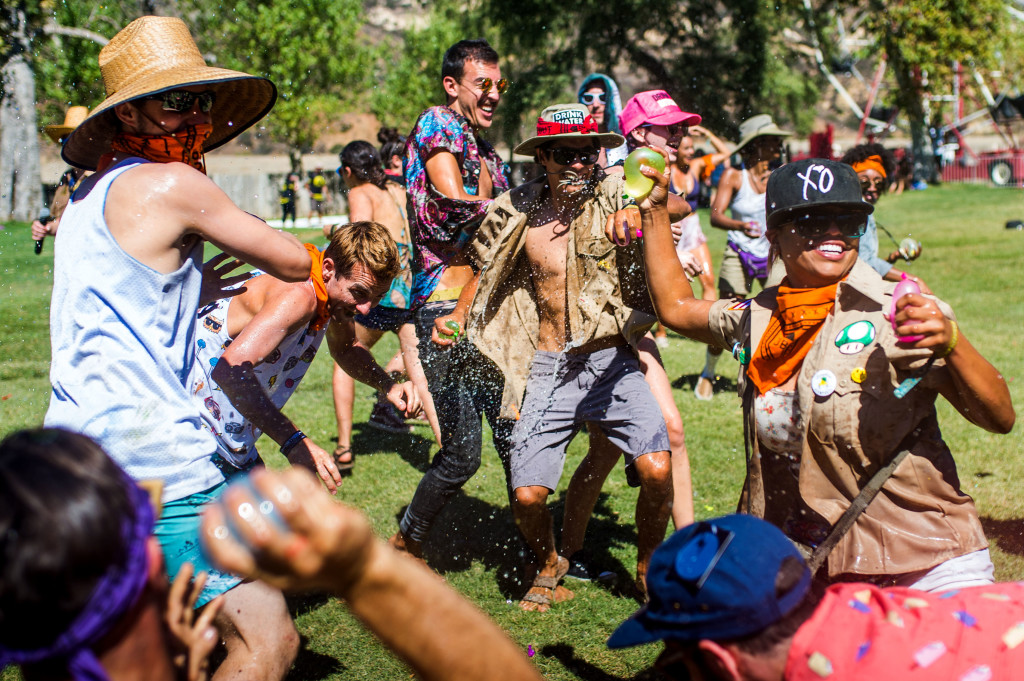 The Dirtybird crew closed out the weekend with a family set. Each artist got to play a track or two before handing the decks over to the next DJ. In this spirit of collaboration and love, the weekend wrapped up. Psych! Justin and Christian Martin played a house and techno set at a renegade in the campgrounds until early in the morning, with Kill Frenzy and Will Clarke stopping by to mix. The adventure never stops at the Campout. This after a surprise drum & bass set from the Martin brothers at sunrise the morning before was an awesome gift to the dedicated fans. Christian Martin commented, "The crowd for our surprise drum & bass set was incredible. Ready to get weird. I felt so honored that so many people stayed up, or woke up, whichever" (laughs).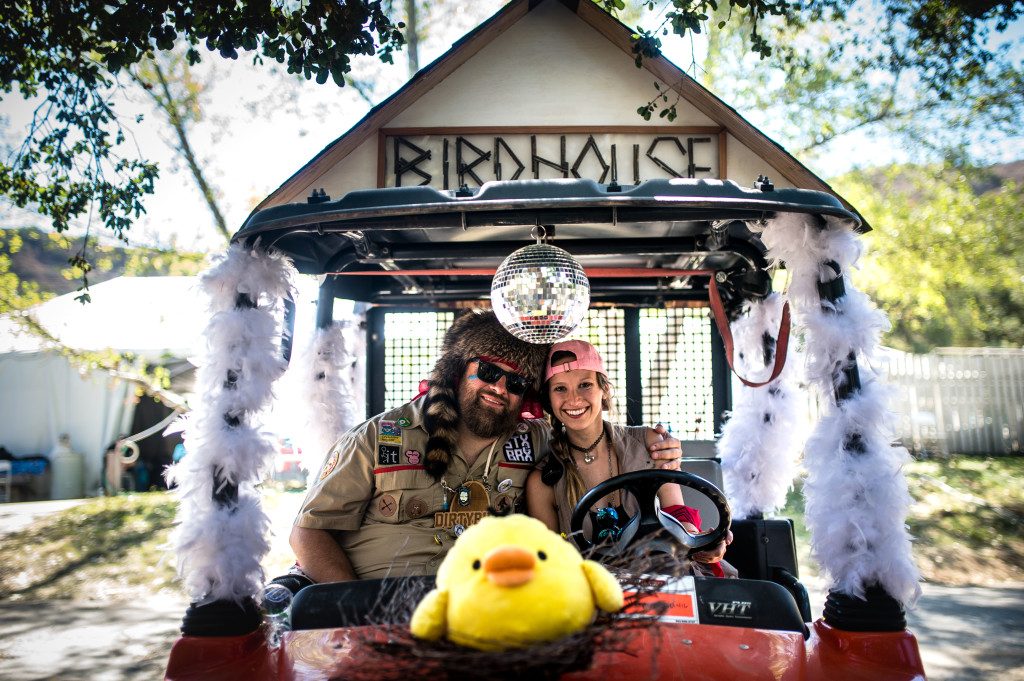 The Dirtybird Campout is unique in that it brings together the label's longstanding NorCal community with lots of OC and LA factions of supporters. There are traces of SoCal rave culture represented by light shows and fuzzy attire, but this festival is unequivocally different. The fusion of California party cultures is truly magical and inclusive in a way that incorporates all influences for one unified, celebratory weekend. With over 50 activities, 13 countries represented, over 100 volunteers and 6,000 people, this Campout built upon the solid foundation of the first year and kept things funky. Christian Martin summed it up well: "I don't think it was about changing the Campout, it was about not losing the spirit of it while still expanding." A job well done.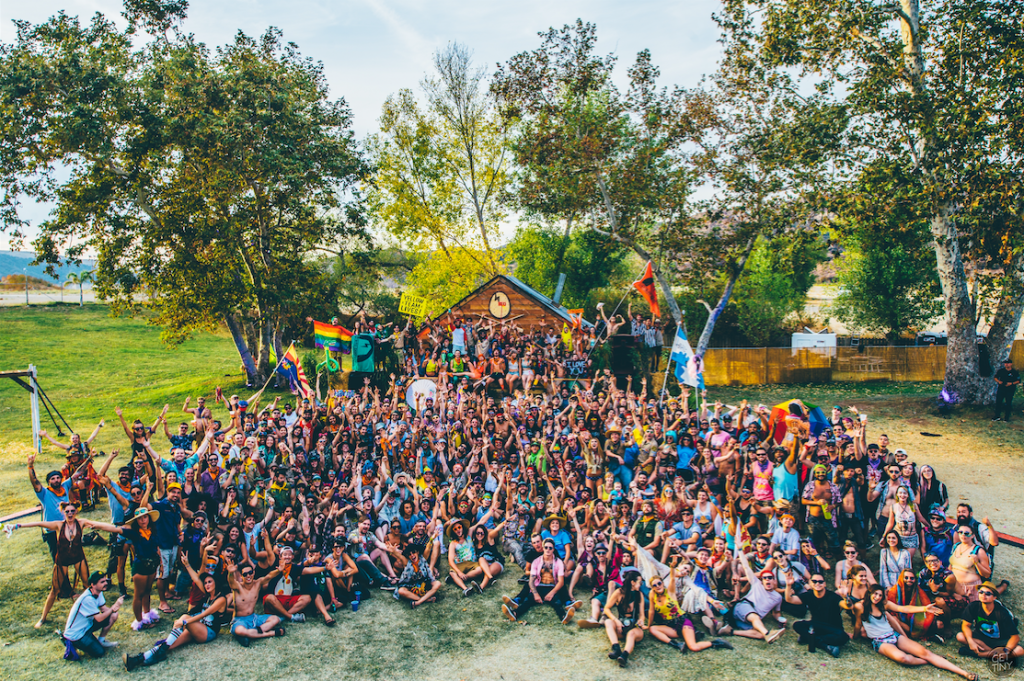 Photographers credited: Juliana Bernstein, Watchara Phomicinda & Miranda McDonald