Industrial and full of surprises, Bayview is perfect for a sleepy, weekend or weekday brunch spot away from trends and inner city buzz. Through our 'Best Brunch' series, we've visited the East Bay, The Castro, and The Mission, and now we're venturing over to Bayview-Hunters Point to round out the series. If you have a neighborhood you'd like us to scout out, leave a comment below.
Huli Huli Hawaiian Grill

Hawaiian food is having a moment in the city, and this humble yet delicious place is a great way to be part of the poke, loco moco and spam party–especially if weekday brunch is what you're after. The breakfast at Huli Huli, served daily from 7 a.m on weekdays, reads like a real vacation; kimchi fried rice with a runny egg, luscious French toast, and a full Aloha, with eggs, fried spam and rice. The relaxed vibe and friendly service are additional key brunch ingredients.
4100 3rd St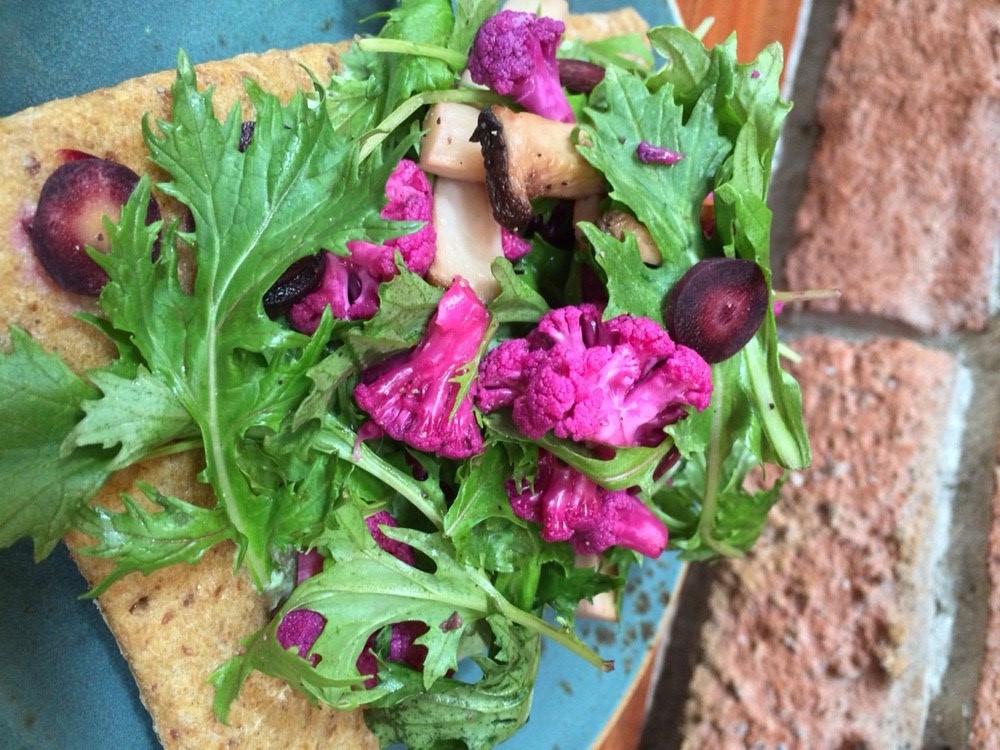 CAW Den

Craftsman and Wolves' new Bayview outpost is finally open, serving indulgent pastries, salads and sandwiches all week long. The new and stylish location is perfect for sophisticated brunch outings, be it the excellent granola, the standout frittata or the seemingly simple toast (go for chocolate sourdough!). Pastries taken to go are a must, promising a weekend well spent.
1598 Yosemite Ave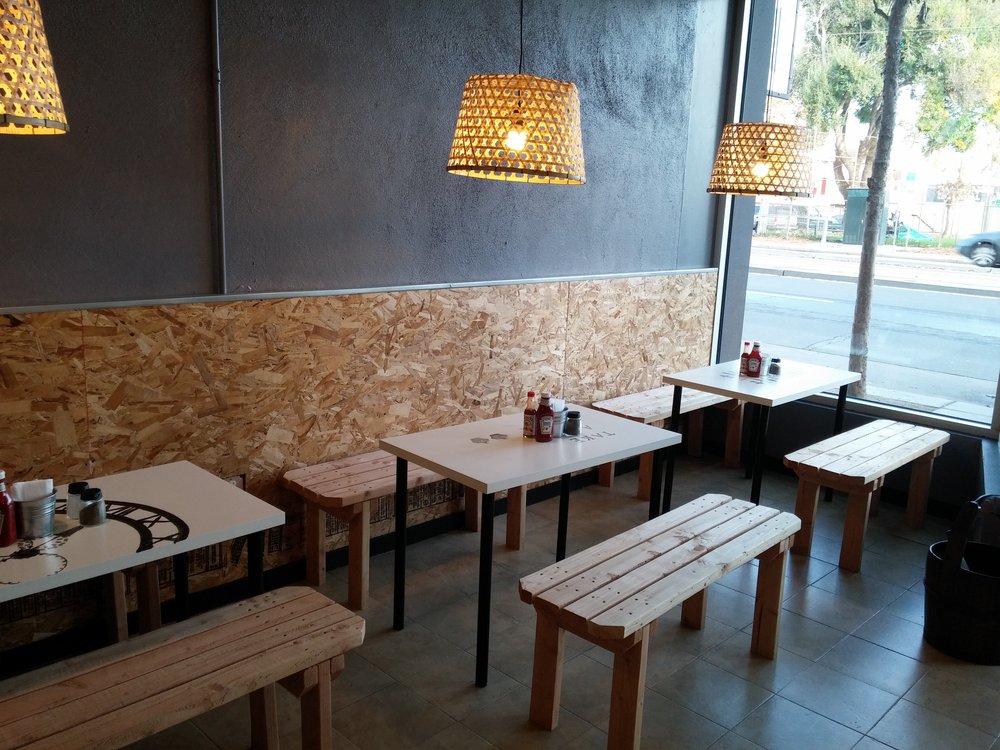 Simply Delish

Simply Delish Bistro is a bruncher's secret: while successfully juggling hamburgers, stir-fries and salads, the team also manages to satisfy the neighborhood's weekend brunch cravings. The menu is extensive and includes everything from savory crepes to poached eggs salad, to Benedicts and fluffy pancakes and waffles. A true local hang-out at its best.
5668 3rd St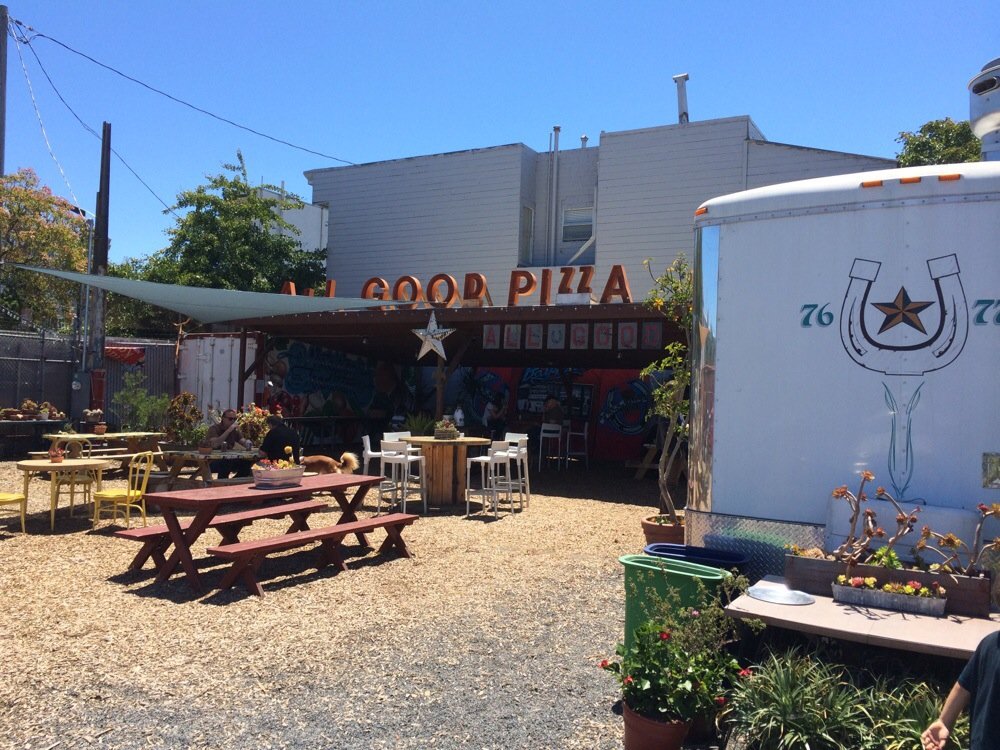 All Good Pizza

Pizza for breakfast? Sure! Especially if it comes out of a brick oven, to be eaten at a cool yard surrounded by hungry folks. All Good Pizza is a local staple, and although it doesn't serve an official brunch, the 'Smoked Links' panini, as well as the kale pizza, are stellar candidates for the late morning meal.
1605 Jerrold Ave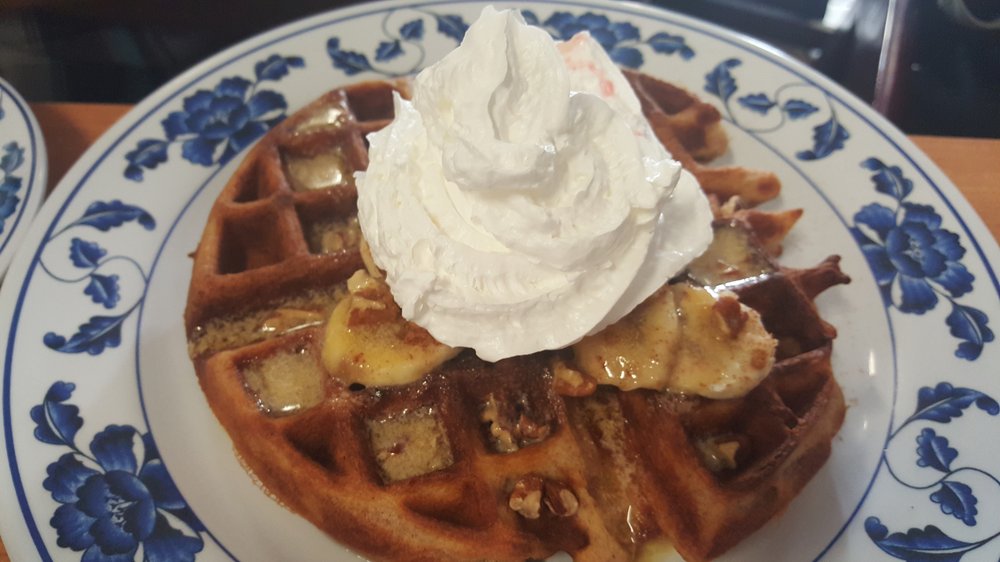 Auntie April's

Bayview brunches have a homegrown, old-school charm to them, and Auntie April's embodies it best. The all-day breakfast is serious business, and among the rich omelettes and breakfast sandwiches, the Breakfast Bowl stands out proudly; a bold mix of oatmeal with raisins & bananas, plus egg and cheese, it will fill you up for the whole day.
4618 3rd St