Best Brunches: The East Bay
Amazing brunches aren't limited to San Francisco's big city charms anymore. The foodie revival of Oakland and Berkeley have brought plenty of new decadent restaurants to the other side of the Bay Bridge in recent years, and brunch—still the most Instagrammed meal, is booming everywhere under the soft East Bay sun.
From homey, cozy cafes to slick urban eateries, here are our absolute favorites.
Cafe Eugene

It was only a matter of time before Albany's busy Solano Avenue gets a new sophisticated spot. Cafe Eugene, inspired by the owner's Oregon past, might look old-timey, but the brunch, served every day (you heard it right!) is anything but. The Bloody Mary contains a dash of carrot, the green eggs scramble features delicious house-cured salmon and the vanilla mochi muffin, which already has locals lining up, is dreamy and addictive. Order to share, as portion sizes are generous.
1175 Solano Ave, Albany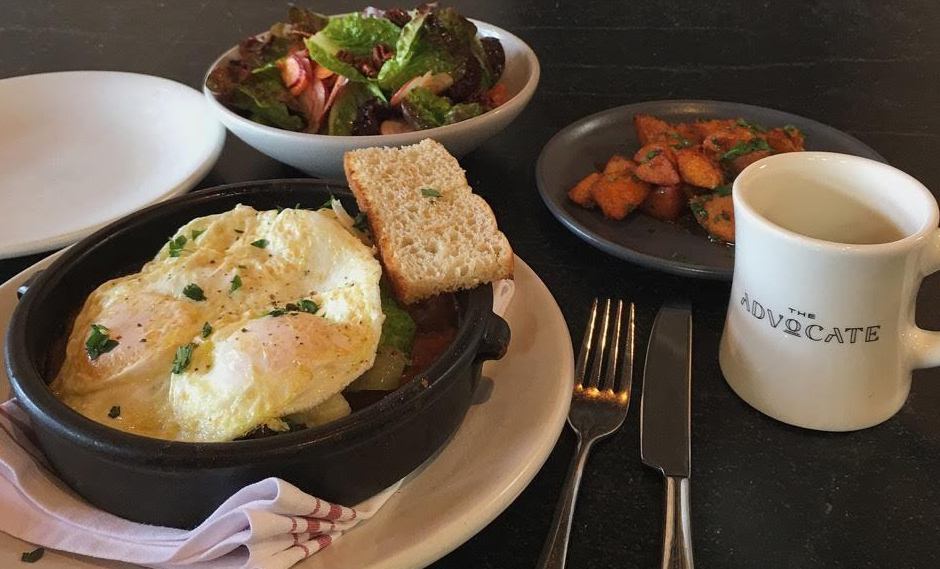 The Advocate

The newest addition to Berkeley's quiet yet glitzy Elmwood neighborhood is the very stylish The Advocate, owned by the team behind Comal in Downtown Berkeley. The weekend brunch here, served Saturday and Sunday 10:30-2:30, is creative and refreshing—think chicken liver toast with pickled currants, duck egg with kale hash and rhubarb cocktails. Prices maybe more geared toward nicer occasions, but the atmosphere and the little details—down to rustic the ceramic dishes—are spot on.
2635 Ashby Ave, Berkeley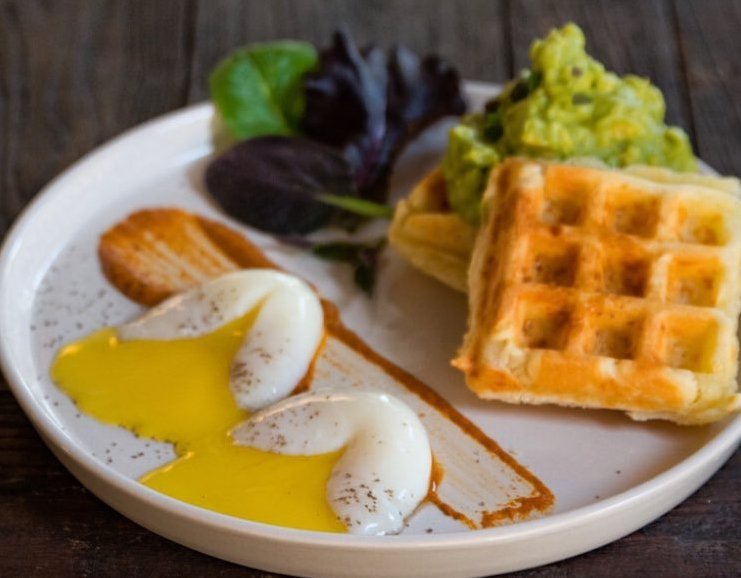 Mission Heirloom

Tucked away on a side street in Berkeley's Gourmet Ghetto, is this beautiful cafe, serving some of the healthiest, tastiest dishes in town. The menu is consistent— breakfast and lunch items served all day. Brunch is modular and flexible, order anything from the cheesy, avocado-slathered waffles (made with dosa flour!) to the tiny-yet-filling chia puddings. Everything is organic, and sitting in their beautiful garden is a major weekend plus.
2085 Vine St, Berkeley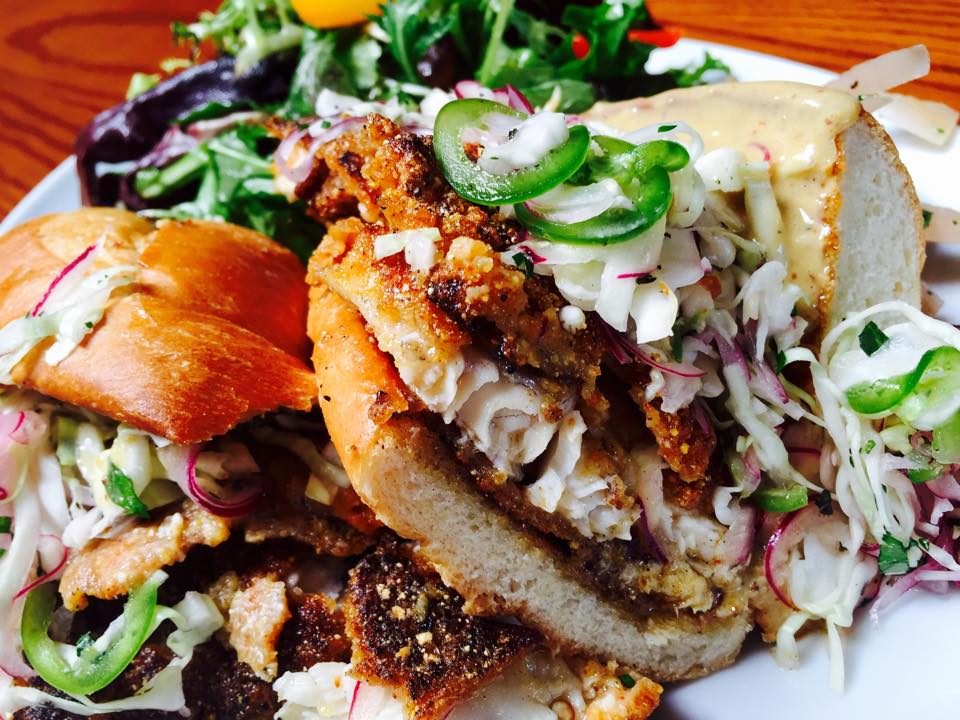 Hog's Apothecary

Brunch and beer? A pairing made in heaven, some say. The somewhat new Hog's Apothecary excels in the beer department, with over twenty craft local beers on tap, but its food is also quite developed and has grown to have a well-deserved cult following.
The brunch is rich and meaty, big on flavor and calories. Read: don't plan a weekend jog after visiting here. Nontraditional, original touches are everywhere—baked eggs and beef with spicy muhammara, eggs benedict with sauerkraut, hamburger with pork belly…all will send you to a tasty, blissful food coma.
375 40th St, Oakland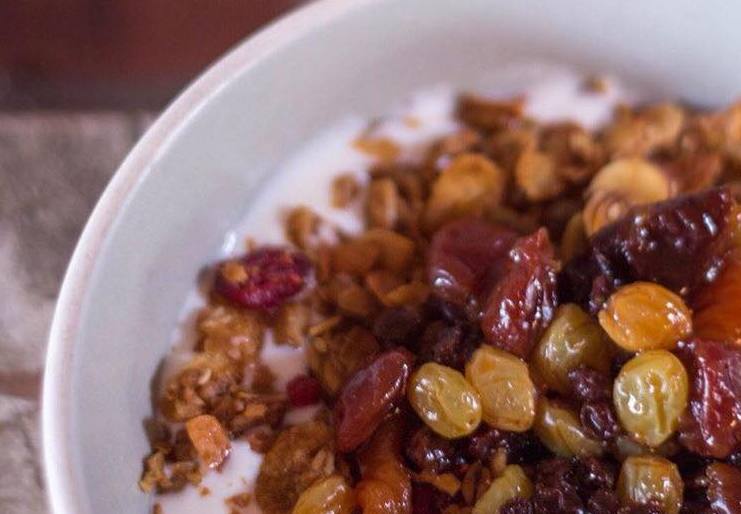 Boots and Shoe Service

The brunch here is a good opportunity to try the restaurant's delicious Italian food without the noise and hype of the dinner service. One of Oakland's best restaurants divides the menu to 'Uova' (eggy creations) and 'Antiuova' (veggies, sweet offerings, and cheesy goodness). The wood oven-baked challa with orange marmalade is a sweet dream, and so is the potato and beet hash, but every dish on the varied brunch menu has something interesting to offer. Oh, and to enjoy the food to the max, there's a "no electronics at the table" rule, so your Instagram account will have to skip this one.
3308 Grand Ave, Oakland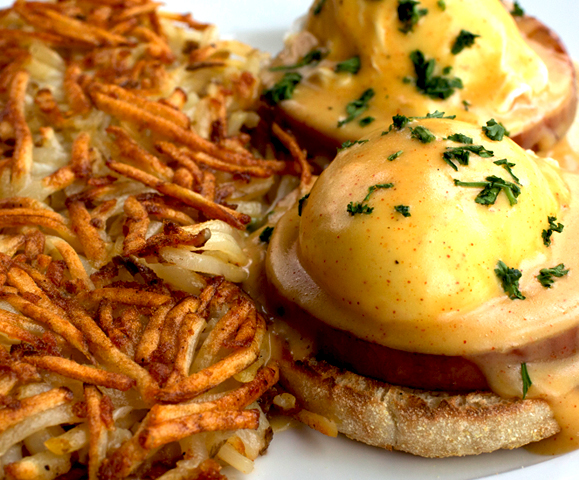 Homeskillet

Homeskillet is a brand new Alameda eatery, well worth the island visit. Owned by the family behind the similarly named San Francisco establishment and the Happy Doughnut brand, this all-American diner specializes in fluffy, colorful doughnuts. There's no said 'brunch' on the menu, but the breakfast is served daily until 3 pm and includes big, hearty dishes like berry hotcakes, Brunch-urrito (a loaded burrito) and the timely named Hashtag hash.
1363 Park St, Alameda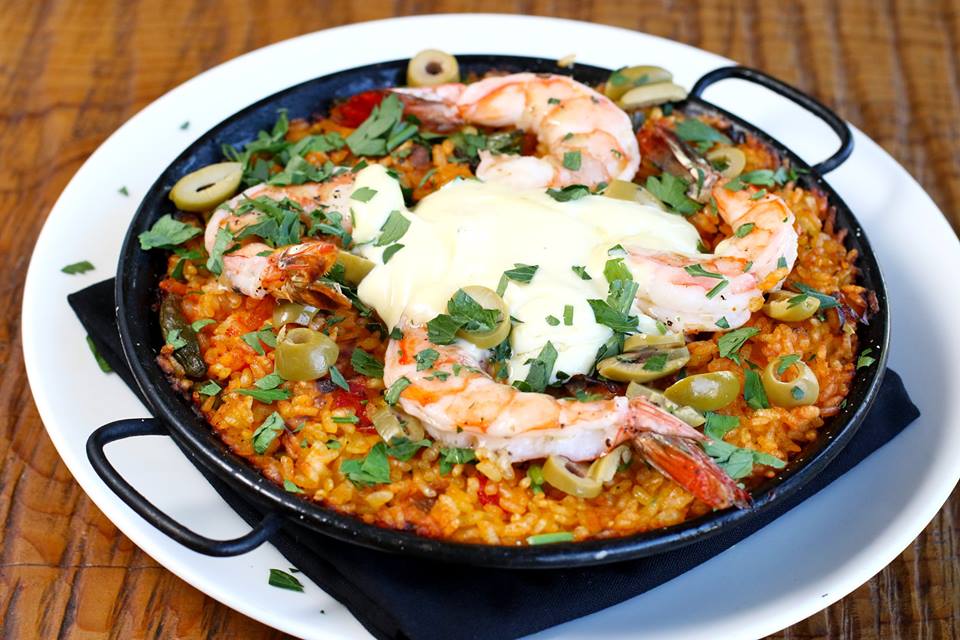 Shakewell

With its love of yogurt, herbs and tomatoes, Mediterranean cuisine is the perfect canvas for refreshing brunch dishes. Shakewell specializes in those exact flavors, and its brunch truly stands out. Served on Saturday and Sunday 10:30 a.m to 2:30 p.m, it offers tangy salads, a healthy hummus plate and an excellent shakshuka (the Israeli breakfast star made of eggs, peppers, tomatoes and spices). Perfect for a lighter, spicier brunch.
3407 Lakeshore Ave, Oakland