It didn't take very long for Mr. Jiu's to become a standout Chinese restaurant in SF's Chinatown. With every dish built with the  potential to be a fan favorite, critics are raving and Yelpers are going nuts for the five-course banquet-styled menu offerred here. Only Brandon Jew, the founder of Mr. Jiu's, seems calm and collected.
Jew, who previously cooked at Zuni Cafe and Quince, had been working on Mr. Jiu's for over three years, and for him, it's only the beginning. "Anyone who rests on their laurels stays behind. Besides, a good restaurant has to exceed people's expectations," he says. This modesty made us want to hear more about Jew's talked-about, ambitious new project.
Why did you decide to go back to your roots and go with Chinese Cantonese?

"It started when I felt like I was coming to a peak cooking Italian. I thought subconsciously, that a Chinese chef cooking Italian would never be as good an an Italian cooking it. I started thinking about my own family's history, and at the same time my grandma was passing away, and I was trying to get recipes from her. I realized then, if i didn't get those recipes, they would be essentially lost within my generation. And this was 12 years ago! So I moved to Shanghai, learned about Chinese food outside of America, and started thinking of regionality and the pride people feel about the region's food. Mr. Jiu's is essentially the expression of what Californian Chinese food is."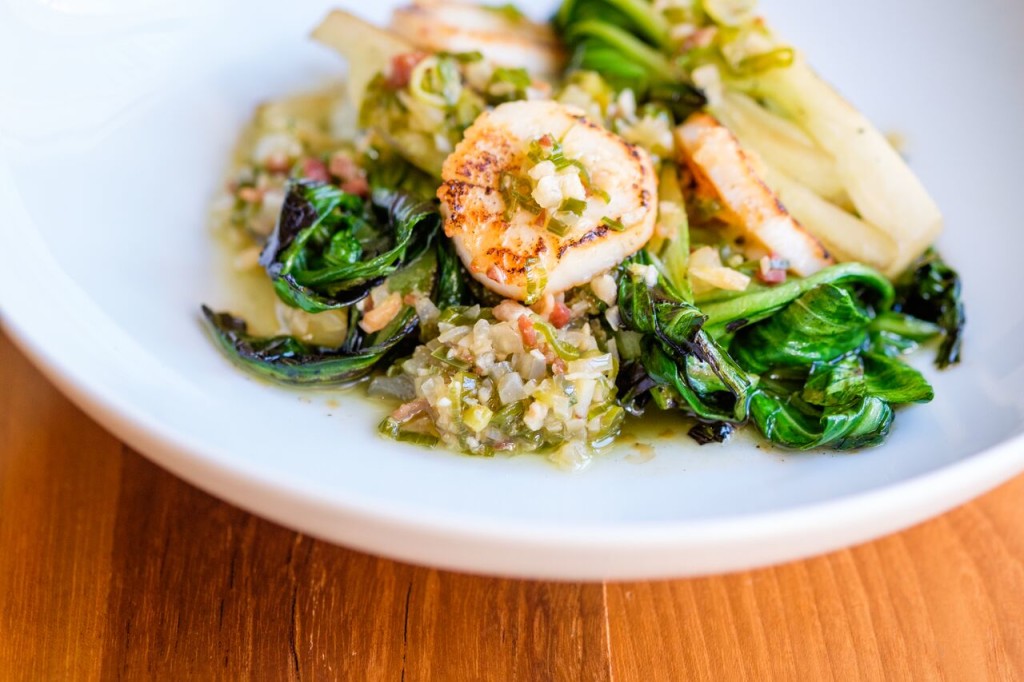 How important is the Chinatown location?

"Mr. Jiu's has a lot to do with the history of Chinatown, which I want people to experience and come back to. I kept walking around Chinatown and thinking how all these tourists come here, and whether we are giving them an opportunity of having a unique food experience here? Something memorable? I often felt like the answer was 'no'. I feel like many Chinese restaurants have to make these big plates for cheap, with cheap products, and it cheapens our food. Americans associate [Chinese food] with being inexpensive and not good for you. I thought–'what if we were using organic seasonal ingredients, and what if we try translating them into a Chinese context.' I want to support small farms and organic products when I eat, so my project was for people who also subscribe to these beliefs. Now, they have a chance to come to Chinatown and experience that."
What went into planning the menu?

"Any Chinese dinner restaurant has a banquet menu, and I think it's fun. I wanted my menu to be banquet-styled as well–since that's unique to the Chinese dining style. As far as ingredients, I just go to the farmer's market and decide what produce is great, I talk to small ranchers and check availability. I know that I could serve a whole plate of chicken feet and be perceived as more 'authentic' but it's not my approach. I think first about what's delicious, and how can the client experience it best."
Do you have a personal favorite on the menu?

"We put a lot of time into our duck preparation, our quail…there's a dish of drunken shrimp with shrimp I get in Mendocino. I'd rather concentrate on the whole menu so that any dish on there can be someone's favorite. Also, the way I eat, I have spontaneous cravings, and they drive my mood and tastes."
Finding a spot in Chinatown couldn't be easy.

"Nothing about this project was easy. It took about three years to get this place running–a year and a half of planning, ten months to sign the lease, six month to gather investors. Especially in San Francisco, if I compare my experience to people opening restaurants outside of SF, there are a lot more hardship stories…the rising cost of labor and real estate, a shortage of workforce, and it's all very competitive."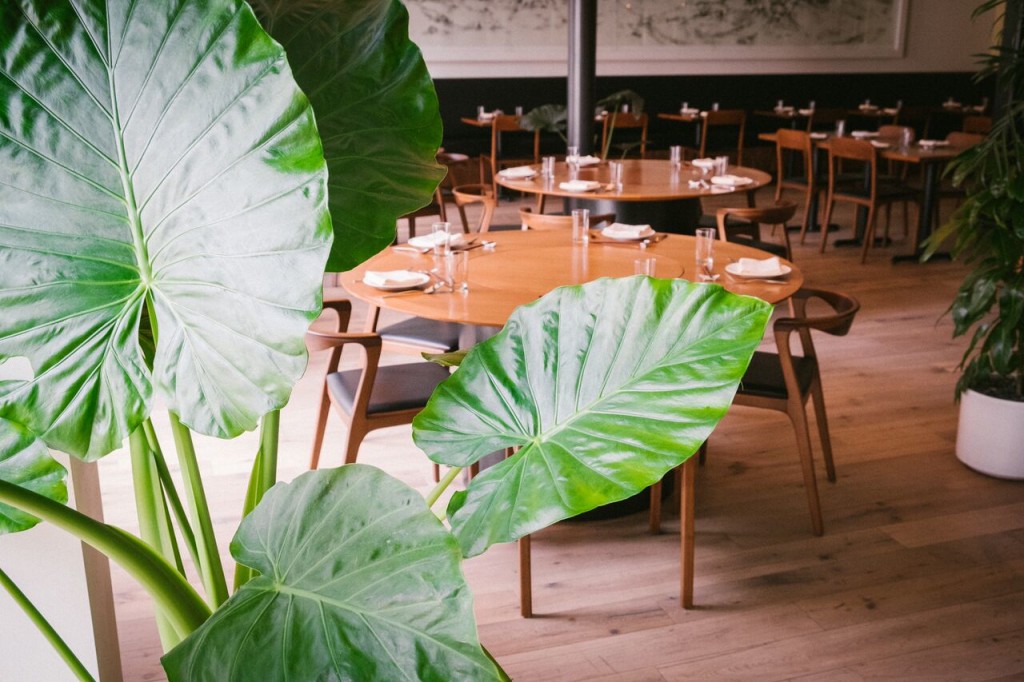 The cocktail menu, with drinks named after emotions and life's positive aspects, is great. Who came up with the idea?
"When we started with the concepts of the bar menu, it was bar director Dany Loule's ideas. I liked it because I think it's fun–to be able to order a drink called 'longevity' or 'health' from the menu."
What are some of your favorite places in town to eat–Chinese food or otherwise?

Within Chinatown, I like Z&Y, iCAFE, I go there sometimes for bao. Outside of Chinatown, I like to go visit my friends, so I eat at Aster and Al's Place, Liholiho, and there's a new place nearby named Sababa. It's nice to have them in the neighborhood. We go there for staff meals."
What, in your opinion, is the future of Chinatown on the local culinary map?

As a San Franciscan, I hope every neighborhood can retain its identity and that the future Chinatown will still have people wanting to come here for food and drinks, to experience the culture of this neighborhood. It's a very unique neighborhood, nationwide, and I hope businesses here can preserve it's authenticity, and carry that on to the next generation of operators."
Mr. Jiu's, 28 Waverly Pl