Where to Enjoy San Francisco's Growing Mediterranean Food Wave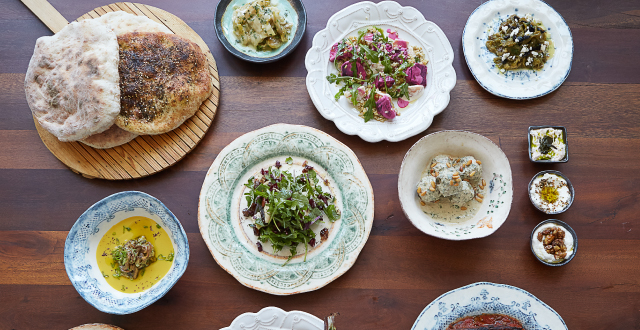 Like any other foodie capital, San Francisco is constantly awash with food trend waves. Some are ingredient-based, some come all the way from Japan (we're looking at you, jidori egg!) and some bring fresh flavors from distant regions. The latest food wave on the forecast? Mediterranean food—think hummus, yogurt, creative roasting techniques and bright, acidic flavors.
Since San Francisco isn't exactly over-abundant with good Mediterranean places, at least those which venture past the shawarma and falafel, the change is especially welcome. Here are the best new spots to sample the finest from Lebanese, to Israeli, to Greek cuisine and back.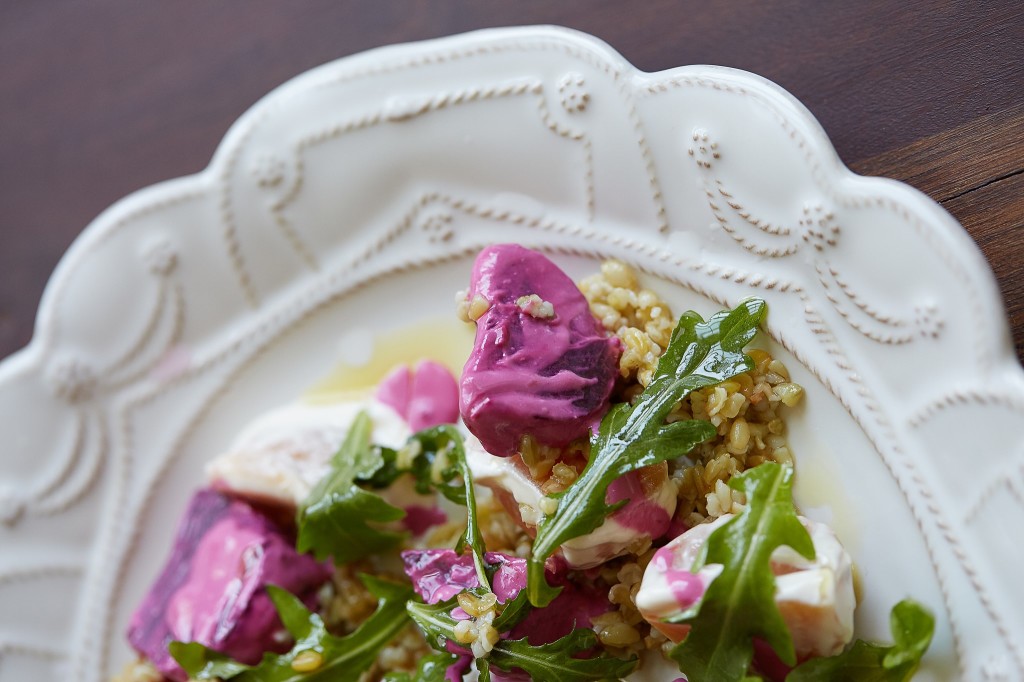 Tawla

The newest addition to Valencia Street's culinary revival, Tawla is a stylish, bustling Eastern Mediterranean restaurant, with a well-crafted menu focused on hot and cold meze (an ordering of several small dishes, served as an appetizer, or light meal, generally served with alcoholic beverages). Flavors are strong and addictive. We'd recommend ordering in abundance as to better explore the full spectrum of flavors within this menu.
A winning plan: crunchy fresh bread with spicy Muhamarra spread, tangy fattoush salad, delicious Kibbeh Niyyeh (raw ground lamb with spices), intensely flavored sardines, burnt octopus with bitter mango and charred cauliflower in tahini sauce—a dish sure to turn even the toughest anti-cauliflower diner into a believer.
206 Valencia St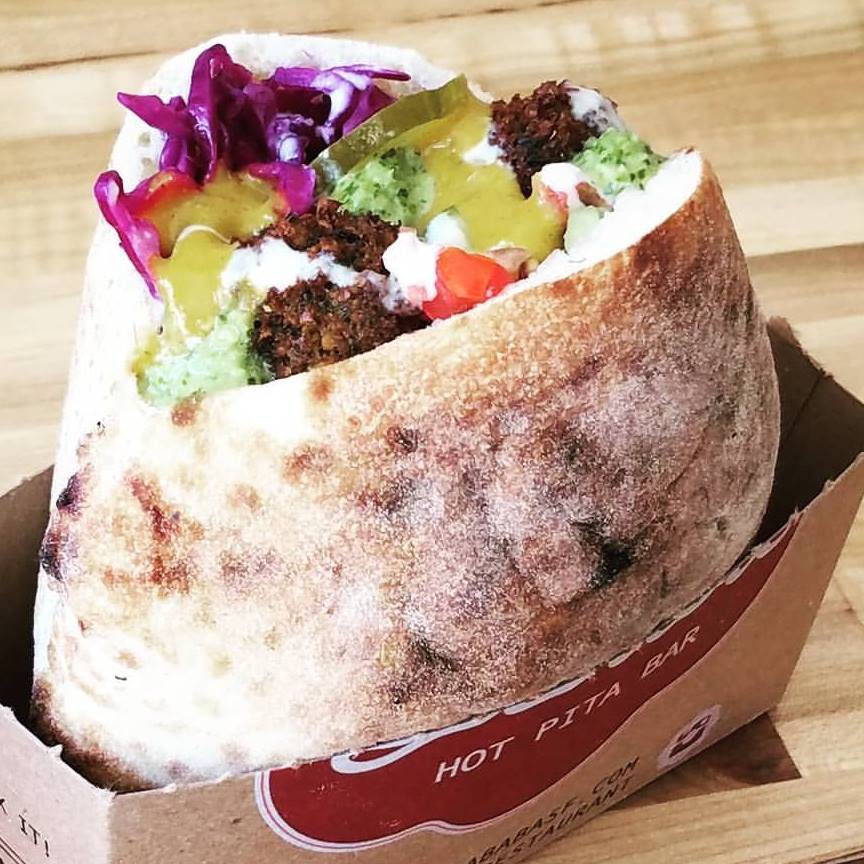 Sababa

The newly opened lunch spot downtown is all about the authentic pita, a Mediterranean star that isn't easily obtainable in the Bay Area. Sababa bakes the fluffy, excellent pita on the spot. Add chicken shawarma, fried eggplant and brown egg (try it!) and crunchy falafel, plus vibrant salads inspired by Israel, such as Moroccan carrot, roasted beets and quinoa tabuli, and you're in business. The homemade lemonade and pickled mango sauce, called Amba, are also must-tries.
329 Kearny St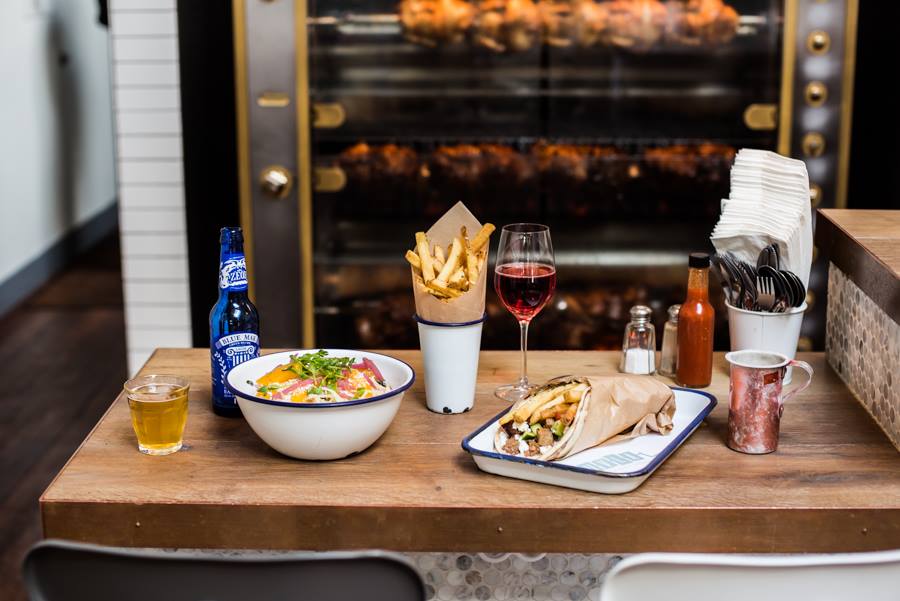 Souvla's…the second location
Souvla expanded this year, bringing its succulent wraps and fries to NOPA. The menu is as strong as ever, offering the impossibly fresh chicken wrap, the Harissa yogurt and lamb sandwich, and the lightest, brightest avgolemono soup in town. A newer feature is the frozen Greek yogurt, with toppings like cherry syrup, Baklava crumbles wildflower honey.
531 Divisadero St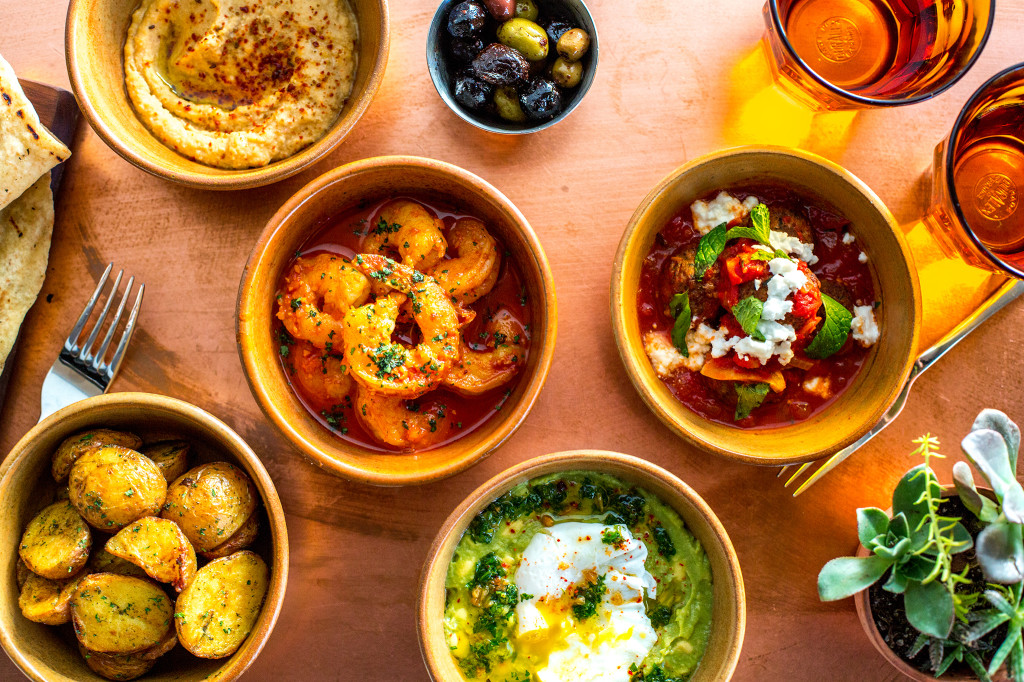 Barcha
Opened last year, Barcha may have a business-oriented location near the Embarcadero, but the atmosphere and food are pure party. Mediterranean dishes are perfectly executed, from the creamy labneh spread to lamb meatballs and grilled calamari. The skewers section are also a flavorful gateway into Mediterranean bliss—all while pretending it's warm and sunny outside.
28 Fremont St