Deerhunter Coming to the Fillmore and UC Theatre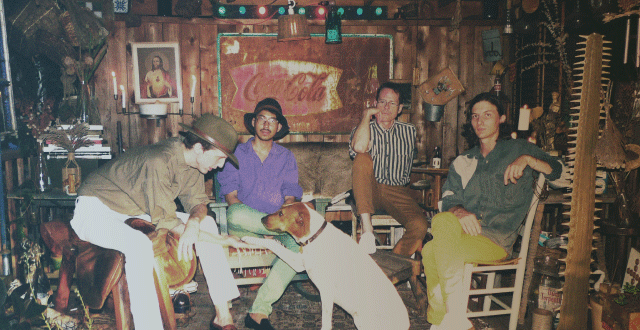 Atlanta-based artists Deerhunter bring pop songwriting, sun-dazed psychedelia, and genre-bending rock to the Fillmore on Wednesday, April 18 and the UC Theatre in Berkeley on Tuesday, April 19.
+Tickets for the UC Theatre show go on sale this Friday, February 5 at 10am
+Fillmore show already has tickets on sale.
Following last October's release of their seventh studio album Fading Frontier, Deerhunter has announced a further run of dates around their performances at Coachella festival in April. The band's current members consists of vocalist Bradford Cox on guitar and keyboards, drummer Moses Archuleta, vocalist and guitarist Lockett Pundt and bassist Josh McKay.
Deerhunter was named one of Spin Magazine's "50 Best Rock Bands Right Now" and is self-described as "ambient punk," incorporating numerous genres like noise, garage and art rock, along with shoegaze, post-punk and pop elements. During live shows, Bradford Cox has worn sundresses, performing with fake blood smeared over his face and hands – in short, should be an interesting show.