New Berkeley Venue To Open with Best Coast, WAVVES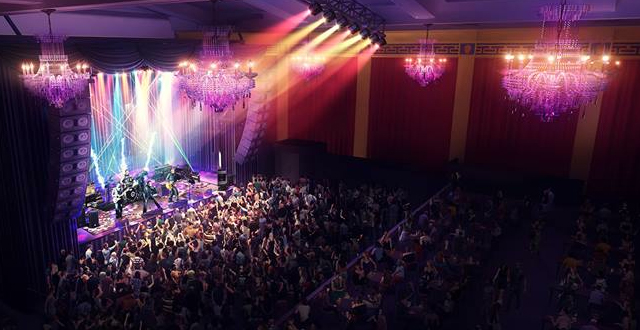 The Bay Area has an exciting new concert venue opening up in downtown Berkeley in 2016. The 1,400 person capacity UC Theatre Taube Family Music Hall is currently undergoing a $5.6 million renovation and was originally slated to open in 2015 but now has a firm opening day sometime in mid-February.
When completed, the UC Theatre at 2036 University Avenue will serve as multi-tiered music venue for all ages. Tickets for the new venue's first show on March 1, 2016 are already on sale, featuring Los Angeles surf pop group Best Coast and San Diego noise pop act WAVVES, with support from indie rock band Cherry Glazerr. Additional shows include alternative rock band They Might Be Giants (on March 25) and Grateful Dead cover band Dark Star Orchestra (April 7, 8 and 9). Tickets for those two shows go on sale Friday, December 18 at 10am. We expect even more events to be announced in the coming months.
The UC Theatre will be equipped with a top of the line Meyer Sound system, theatrical lighting, restaurant and bar.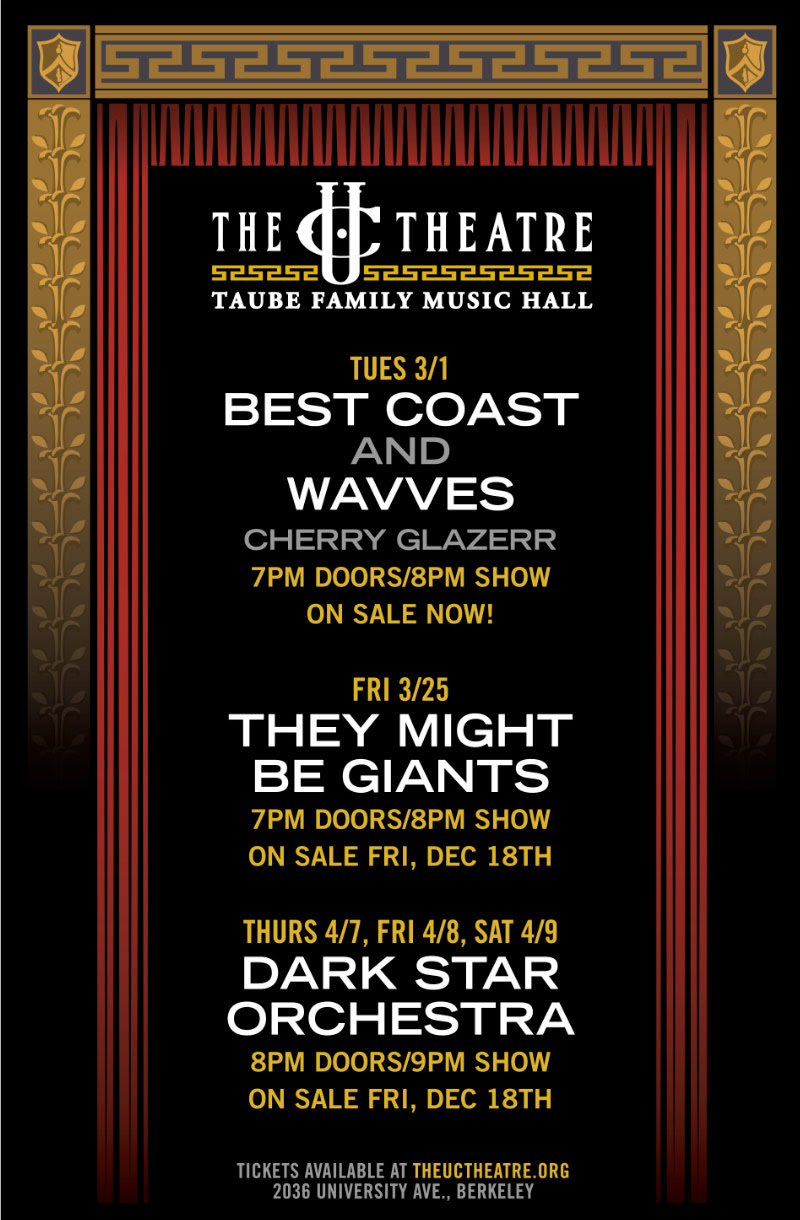 Tad Taube, known for his successes in sports apparel and real estate industries, made a $1.3 million matching grant earlier this month to help fund the UC Theatre's super-sized renovation. As a result, the music center has been named in honor of his family, while the lobby will become the Shana Penn Lobby. Thanks to Taube's generosity, the Berkeley Music Group, 501(c)(3) nonprofit organization is very close to meeting their funding goal. They formed to renovate and manage the UC Theatre with a mission to advance the understanding and appreciation of music, culture, and education in the East Bay. You can help UC Theatre by donating to support their renovation.
Tad Taube's charity group, Taube Philanthropies, currently supports arts, education, civic, and Jewish cultural initiatives throughout the Bay Area. Beneficiaries it has supported include the San Francisco Opera, the Contemporary Jewish Museum, Fine Arts Museums of San Francisco, and many university programs. Taube Philanthropies also gave a $2 million matching grant last year to support the Bay Lights sculpture on the Bay Bridge.
The renovation coincides with a new marketing campaign called "Meet Me Downtown" that started on December 9 with help from the Berkeley arts district and the Downtown Berkeley Association. The goal of the campaign is to help showcase new and current cultural and entertainment venues, as well as an abundance of restaurants, shops, bars, and studios in the area. 85 colorful banners have been installed throughout the downtown area that highlight the partners and other venues. The banners will be followed by online, bus, and BART ads, culminating with Meet Me Downtown Day in March.
John Caner, the CEO of the Downtown Berkeley Association, declared, "With Meet Me Downtown, we are inviting folks from all over the Bay Area to come enjoy the Berkeley experience. Start your visit with a yoga workout, then visit our amazing new museum, followed by dinner at one of our renowned eateries, catch a show or concert at one of many venues in our world class arts district, and then cap it off with a drink and dessert at one of our hip new bars. And all within a couple block radius of the Downtown Berkeley BART station."