Record Store Day Black Friday Round-Up: Outkast, Green Day, David Bowie, and More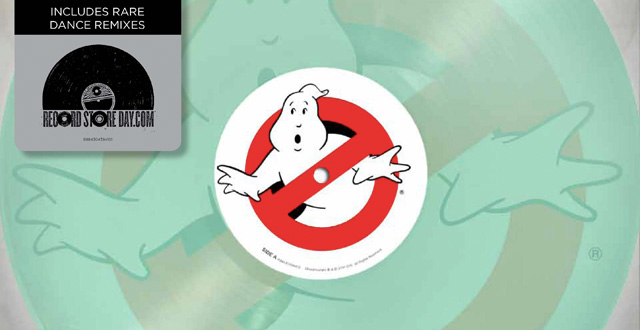 We're always thankful for good food, family and friends, but we're super excited for the day after Thanksgiving which signals the start of the annual holiday shopping season and Record Store Day's annual Black Friday event. Although the official Record Store Day is held on the third Saturday of April, record stores have organized the release of more than 50 special edition vinyl LPs, singles, limited edition records for purchase one day only on Friday, November 27.
To mark the music shopping festivities, we put together a round-up of some of the best releases in store for this year, from newer artists as well as classic acts. Many of these special vinyls could make perfect Christmas gifts. Find your closest participating independent record stores through the event's website. Remember that availability of each release is dependent on the limited supply and what's stocked in your local record shop.
Outkast
Rap duo Outkast continue their rich tradition with a limited edition reissue of their full-length album, "Stankonia." Only 3,000 numbered copies will be available of the orange, yellow, purple and black splatter vinyl.
Green Day
The Grammy-winning East Bay punk rock trio will reissue their 2004 opera-inspired record, American Idiot, on vinyl. The double LP limited to a run of 5,000 copies, featuring a red-and-black pressed vinyl on disc one, with disc two on black-and-white vinyl.
David Bowie
Although Bowie won't release his brand-new album, Blackstar until January 8, 2016 (which is also the iconic rocker's 69th birthday), he does have a special release for Record Store Dat Black Friday. He plans to reissue his 1997 LP, Earthling, on 180-gram translucent green vinyl with a tri-fold cover.
Beck
Beck will be re-releasing his latest single "Dreams" backed with a cappella and instrumental versions of the track.
Nine Inch Nails
Industrial titans Nine Inch Nails plan to release is a box set called "Halo I-IV" containing the original version of their 1989 debut album "Pretty Hate Machine" on black 180-gram vinyl. The package includes three 120-gram wax, 12-inch singles of "Head Like a Hole," "Down In It," and "Sin," with some B-sides and alternate mixes.
The Arcs
Dan Aurbach, lead singer of The Black Keys, has an alternative side project called The Arcs, who will premier new track "Young," co-written by David Berman of the Silver Jews. It appears on their limited edition 10″ recording, The Arcs vs. The Inventors Vol. I, that will be released as a part of Record Store Day Black Friday. The Arcs begin their first U.S. tour on December 1.
Spoon
Spoon plans to drop a cover of the Cramps' single "TV Set" as part of a two-track, 10-inch Record Store Day Black Friday exclusive. The track was featured on the soundtrack of the recent Poltergeist remake but had not received a physical release until now. Also included is an exclusive B-side rework of Spoon's "Let Me Be Mine" from their They Want My Soul record.
Garbage
Scottish-American alternative rock band Garbage will issue a 20th anniversary edition of their eponymous debut album.
MGMT
The neo psychedelia/alternative rock group MGMT has been a frequent participant in Record Store Day activities. For Black Friday, they will release a special glow-in-the dark edition of their 2005 EP, Time to Pretend, to celebrate the tenth anniversary of their first ever official release. All six tracks including "Time to Pretend" and "Kids" have been remastered to further enhance and amplify the antiqued crevices of the post-collegiate bright-eyed doe-eyed golden glory.
Johnny Cash
Legendary rock icon Johnny Cash's album Man in Black Live in Denmark 1971 has been remastered and pressed on white and red vinyl for exclusive Record Store Day Black Friday release.
Paul McCartney
Sir Paul will be releasing a follow up to the recent reissue of his solo LP, Pipes of Peace. The fresh release includes a new remix of his 1983 collaboration with Michael Jackson, "Say Say Say."
Jimi Hendrix
Classic rock guitarist Jimi Hendrix has tons of unreleased material that's slowly becoming public. One of those is Hear My Music, an individually numbered, double-LP featuring unreleased recordings from the studio in 1969. The vinyl is pressed on 200-gram wax and is an authorized bootleg by Dagger Records.
Queen
English rock band Queen will celebrate the 40th anniversary of "Bohemian Rhapsody" with a 12-inch vinyl. The special edition record features the original artwork and track listing. It also has b-side single, "I'm In Love With My Car."
John Malkovich
Yes, you read that right – actor John Malkovich will release an album of Plato recitations remixed by the Dandy Warhols, Yoko Ono and Sean Lennon, and Placebo, among others. Like a Puppet Show, a 2-LP picture disc, consists of Malkovich reading Plato's Allegory of the Cave to compositions from Eric Alexandrakis. The package has frightening cover art and was compiled with photos from Sandro.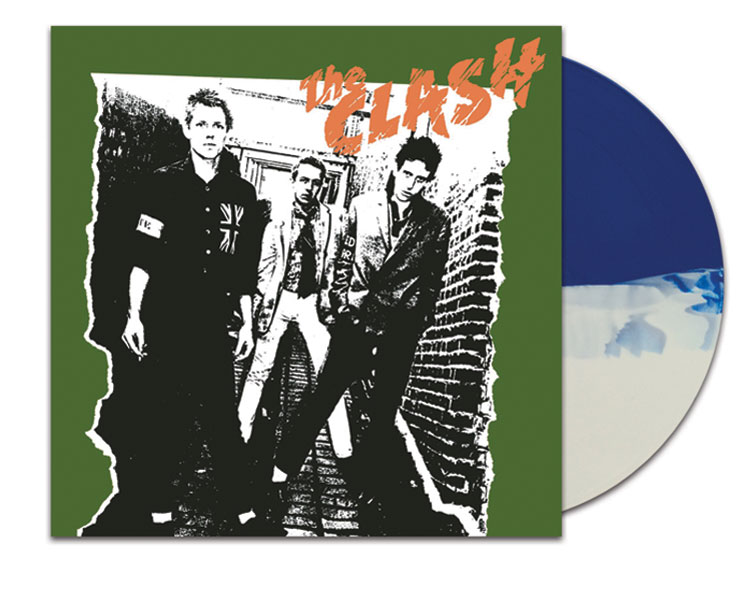 The Clash
The Clash's 1977 self-titled debut is viewed as one of the most important landmarks in the history of punk. This year, it will be pressed on a special edition blue split-color vinyl.
Frank Zappa
Experimental progressive rock artist Frank Zappa will see a posthumous resissue of his album Feeding the Monkies at Ma Maison on bright yellow vinyl.
Eazy-E
Priority Records will issue gangsta rap icon Eazy-E's irreverent holiday classic, "Merry Muthaphuckkin' Xmas," on a 7-inch vinyl.
Run-D.M.C.
Old school hip-hop group Run D.M.C. will drop The Singles Collection, which features some of their most popular tracks. The release will have full color jackets based on the original records.
The Pharcyde
West Coast underground/alternative hip hop group The Pharcyde will drop a blue and clear split pressing of Labcabincalifornia cut "Runnin'." It also includes non-album B-side "Emerald Butterfly" as a 45 RPM seven-inch.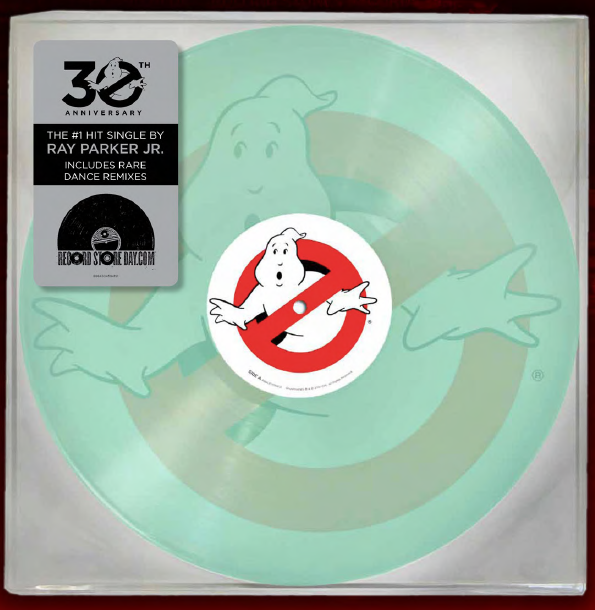 Assorted TV and Movie Soundtracks
In addition to music artists, there's also a few television and movie soundtracks that will get special re-releases on Record Store Day Black Friday. This year's batch includes TV shows like True Detective and Sons of Anarchy plus classic films such as High Fidelity and Garden State.
Most impressively is Ghostbusters celebrating its 30th anniversary with a re-released soundtrack dubbed the 'Stay Puft Edition'. This is a limited-edition package featuring Ray Parker Jr.'s No. 1, self-titled single, plus the Run-DMC version from the movie's sequel. Besides the 'Stay Puft' gatefold jacket and 3D inserts, the vinyl is gloriously marshmallow-scented.