San Francisco's Best Parties This Weekend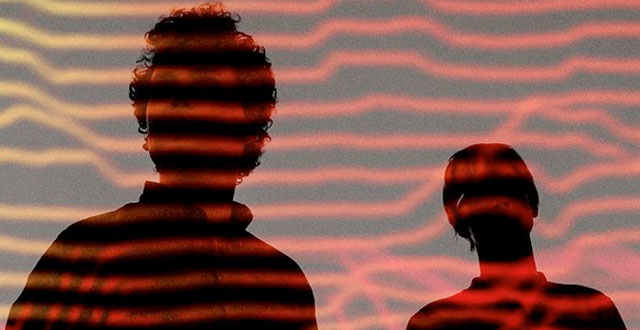 The legends are out in full force this weekend: Just Blaze brings hip-hop nostalgia, James Murphy will lay down almost everything but the kitchen sink, and Above and Beyond are here to rock Bill Graham Civic Auditorium to its foundation. It's a great weekend to be out dancing in San Francisco.
Visit the SF Station events calendar for complete listings.
Thursday March 12: Paper Diamond at Ruby Skye
Native Coloradan Alex B, now known as Paper Diamond, just dropped his brand new Raindrops EP last week. Genre-bending, his sound has evolved over the years as he has played some of the biggest festivals across the country all while managing a record label.

Thursday March 12: James Murphy DJ set at Public Works
Front man for LCD Soundsystem and co-founder of DFA records James Murphy has taken to spinning DJ sets at venues small and large across the country since his iconic band dissolved. His crate-digging abilities are legendary as he mixes an always eclectic fusion of indie, disco, house and more.

Friday March 13: Klangkarussell at 1015
Austrian producers Tobias Rieser and Adrian Held make up Klangkarussell. Their 2012 hit "Sonnentanz" reached into the top 10 in several European countries and gives off summer vibes with its soulful vocals and funky saxophone.

Friday March 13: Above and Beyond at The Bill Graham Civic Auditorium
Above and Beyond's reputation precedes them. They have built up a massive and loyal fan base across the world, in love with their sound that hits the sweet spot in between trance and progressive house. This show is officially sold out but tickets can be found online.

Saturday March 14: Datsik at The Warfield
Datsik can be described at this point as the grandfather of dubstep. Coming off the mainstream rise of dubstep from the UK scene in the mid 2000s, Datsik and developed his own filthy, grimy, industrial sound that attracted American audiences. His collaborations with Excision have reached the Beatport top ten and his latest tour promotes his new EP Down 4 my Ninjas.

Saturday March 14: Eric Prydz at Mezzanine
Seeing Eric Prydz spin live used to be a thing that only occurred in Europe, as his fear of flying kept him from many North American performances. Thankfully he has gotten over his phobia to come play a progressive house set this weekend to a sold-out SF crowd.

Saturday March 14: Simian Mobile Disco at Public Works
Best known for the Justice remix of their 2003 hit, "Never Be Alone" (redubed "We are your Friends"), English duo Simian Mobile Disco has not slowed down. With a slew of techno releases and a worldwide tour, these producers are a hit everywhere they go.

Saturday March 14: Le Youth at Audio
Wes James, aka Le Youth, rose to notoriety when his track "Cool" featuring a vocal sample from Cassie's "Me & U" became the summer anthem a few years ago. Since, Wes has put out a number of singles and remixes on Soundcloud taking sexy R&B vocals and pairing them with melodic, airy synths in emotionally evocative chord structures.
https://www.youtube.com/watch?v=7iFlR2eMaKU
Saturday March 14: Just Blaze at Temple
Legendary beatmaker Just Blaze will grace Temple with a set chalk full of his greatest tracks. Over the past two decades, Just Blaze has produced hits for Jay-Z, Kanye West, Eminem and Kendrick Lamar including Kanye's "Touch the Sky" and Jay-Z's "Song Cry." Any hip hop fan would be remiss to not see this gifted producer perform.