Off The Grid Returns to Fort Mason This Friday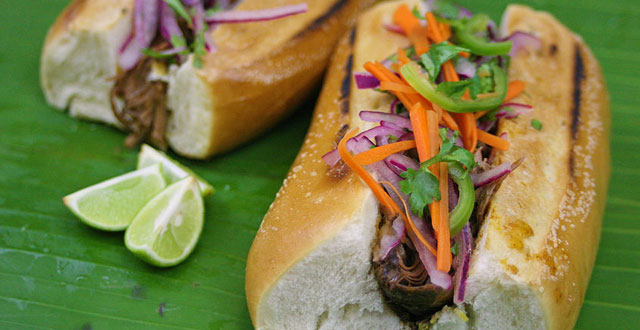 Off The Grid's short seasonal hiatus at Fort Mason ends this Friday as the weekly food truck gathering returns with seven new vendors and several returning vendors.
In addition to local mobile-food favorites, the 2015 season kickoff will include cocktails by Rye on the Road, recently nominated for a James Beard Award, and beer from Magnolia brewery.
New vendors at Fort Mason:
3-Sum Eats
Chica
Frita's Shack
Jula Truck Bobcha
T.Epiphany
Burma Bear.
Returning vendors at Fort Mason:
An the Go
Bacon Bacon
Bini's Kitchen
Bok Ssam
Bombzie's BBQ
Boneyard
The Chairman
Crème Brulee Cart
Curry Up Now
Drewski's
El Sur
France Delices
Happy Dumplings
Jeepney Guy
Johnny Doughnuts
KoJa Kitchen
Lobsta Truck
Raj+Singh
Rocko's Chocolate Tacos
Senor Sisig
Sugar & Spun
El Pipila
Taco Guys
The return of Off the Grid at Fort Mason will continue through October from 5pm to 10pm. It follows the first Off the Grid Picnic at the Presidio on Sunday, where visitors can also joy bocce, yoga for adults and kids and game rentals at the Main Post lawn from 11am to 4pm.