Death Cab For Cutie Tops Outside Lands Night Show Lineup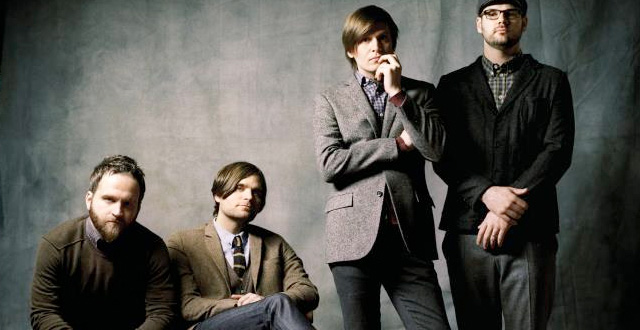 As showtime approaches for the 7th edition of Outside Lands music festival, August 8-10, organizers announced the lineup for this year's night shows, including an intimate performance by Death Cab for Cutie.
Night shows this year start two days before the festival with Phosphorescent at the Independent on August 6 and continue through Sunday with Deer Tick at the Rickshaw stop and a super jam with Kool & The Gang and special guests.
ALSO READ: Outside Lands Survival Guide
Death Cab for Cutie, usually a headliner at large concert halls and one of the top performers Saturday at Outside Lands, will hit the stage for an intimate show at the Independent (approx. 500 capacity) on August 8.
Tickets go on sale this Friday at noon. Festival ticket holders will receive priority with a password that will be sent on Thursday.
The complete night shows lineup:
Wednesday, August 6
Phosphorescent at the Independent
Thursday, August 7
Typhoon at California Academy Of Sciences
Mikal Cronin, Bear Hands at the Independent
Glen Hansard, Sean Hayes at Fox Theater
Those Darlins, Diarrhea Planet, Jesus Sons at Brick & Mortar Music Hall
Friday, August 8
Death Cab For Cutie at the Independent
The Soul Rebels at Brick & Mortar Music Hall
Saturday, August 9
Gold Panda, Doseone at Mezzanine
Woods, Steve Gunn, Skygreen Leopards at Brick & Mortar Music Hall
Sunday, August 10
Deer Tick, The Districts, T. Hardy Morris at Rickshaw Stop
Super Jam feat. Kool & The Gang with Very Special Guests @ The Independent