Second La Boulange Cookbook Lands April 2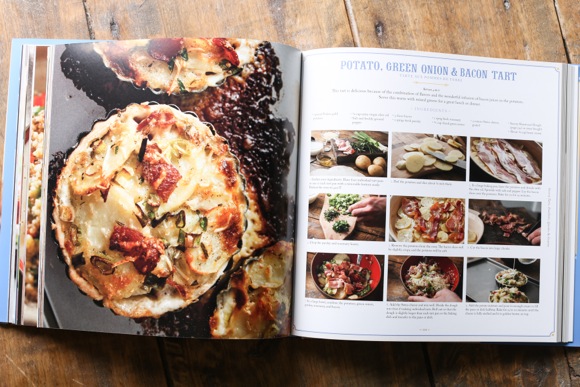 The second cookbook from Pascal Rigo of La Boulange is coming out next week. The cookbook features favorite recipes from tartines to sandwiches to pastries and will be available at La Boulange locations, Amazon and many local bookstores.
Cafe Cooking at Home includes a collection of impeccable photos and recipes that amateur cooks can replicate at home. The book has been a five-year work-in-progress, with the dedicated La Boulange staff doing everything including writing, testing, photography and layout. A true work of the heart, Cafe Cooking at Home showcases items from the glass cases such as quiches, salads and dinner options.
On Thursday, March 28, Pascal Rigo will be presenting Cafe Cooking at Home at Omnivore Books on Food and signing copies of the book. The free event takes place 6pm to 7pm at Omnivore Books.
Look for the cookbook at La Boulange, Starbucks and Amazon beginning April 2.
Image courtesy of La Boulange.