Dixie Readies for Opening in Presidio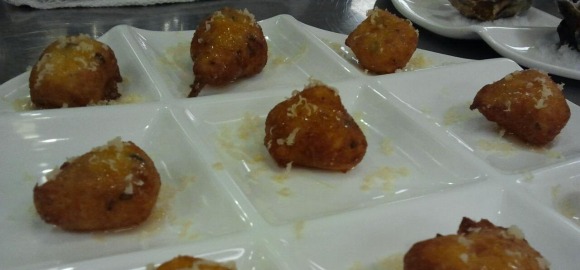 Among the most anticipated restaurant openings early in 2012 is going to be Chef Joseph Humphrey's newest project, Dixie, located in the Presidio.
An ode to his Southern heritage, Humphrey is bringing a more casual approach to fine dining following previous stints at Murray Circle at Cavallo Point and Meadowood in Napa. The massive space that formerly housed Pres a Vi will seat over a hundred people in the main dining room, includes two private dining rooms, a large bar with room for about 40 and an outdoor patio space.
"We have been looking for a space seriously since last June. It's over 10,000 square feet and the Presidio is really an undiscovered neighborhood," said Humphrey. "A lot of the equipment we needed was already in place. We want the interior to have the feel like the restaurant has been here for awhile, so we'll have distressed brick and wood and antique mirrors."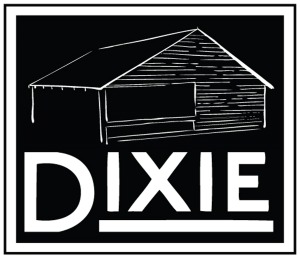 Humphrey is still working on the finishing touches of the menu but said the price point will include entrees at $20 and up and also a tasting menu. He also wants the bar to be a big part of the restaurant, possibly including a cocktail hour, which would feature some specialty drinks that might not normally be on the menu. He also said he sees the patio as a space they can utilize for that cocktail hour. "We might have a service where patrons can buy a bottle of bourbon for example," he said. "We'll mix up a few different cocktails for them tableside. We'd also love to have a fire pit to sit around."
Unlike other projects, Humphrey and his team are not working directly with the city of San Francisco for the permitting process, but instead, the Presidio Trust. "There is an upside and downside to it. With the Trust, they are much more responsive and you can easily sit down and have a conversation with them," said Humphrey. "But they are also incredibly meticulous about each and every detail. Any changes to the plans, no matter how minute, have to be approved before we can move forward." Because of that, Humphrey said he still does not have a set opening date, although he is hoping for the final plans to be approved soon.
But for now, customers can get a taste of what's to come at Dixie with a series of pop-ups in Oakland at a new venture called Guest Chef. Located in the Rockridge District of Oakland, Guest Chef is a full-service restaurant that provides a space for both established chefs and those looking to make a name for themselves to try out their menus on customers. After two weeks of previews, Humphrey said he added a third week (January 17-22) to try some more unique dishes. "The first two weeks featured dishes that I had had in my mind ever since the restaurant concept came to fruition," he said. "Items like chicken and dumplings, risotto dirty rice style and the roast parsnip soup were all floating in my head for awhile. But this last week, I want to be a bit more creative and push the envelope a bit further. Plus, it's great to get feedback for when we do open."
Guest Chef is located at 5537 College Avenue in Oakland. We'll have more details when an opening date is set for Dixie, which will be located at One Letterman Drive (Chestnut at Lyon).
Photo Credit: Dixie