Q&A: Corey Sleazemore and Eli Glad of Lights Down Low
Going on six years strong, Lights Down Low is known as one of the wildest and sweatiest parties in San Francisco. Booking acts from Classixx to James Blake, the party always highlights promising new artists in the fast paced world of electronic music and welcomes all genres.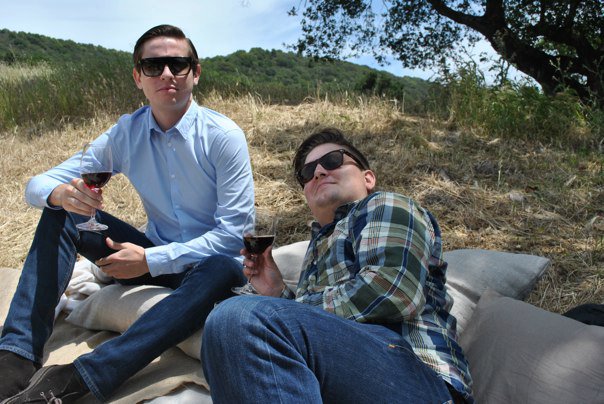 Originally a local party, Lights Down Low has now reached places as far as France. On December 2nd, one of the biggest LDL parties to date arrives at Public Works with Benoit & Sergio, No Regular Play, Pillowtalk, and more. SF Station chatted with the guys behind the party, Corey Sleazmore and Eli Glad, about what ultimately makes the party so successful and some of their craziest experiences with Lights Down Low.
Congrats on the longevity of the party. What do you attribute this success to?
Corey (C): We're coming up on six years in two months. I think it's been so successful because the party is something me and Eli truly love. Everything about LDL is a labor of love and we take a lot of pride in the event. We work really hard and also have a lot of fun. I think people just love that LDL has such a community as well as being forward thinking as far as music goes.
Eli (E): I believe it's a combination of things but primarily it has to do with a progression in booking. While we work together, and I have a great deal of influence over talent buying, Corey directs this aspect of the party and has done a great job over the years. He started out booking small electro acts and progressed not only in the magnitude of the artists brought in but the maturation of genres focused on. What we are doing now I think garners respect from older generations of club goers but also stirs interest in people just discovering dance music. It's a good place to be.
What does the name of the party mean to each of you?
C: To me, it means fun times are going to be had. It also represents the vibe of the party, fun, dark, sexy, intimate.
E: I always attribute it to the design of 222 Hyde. You walk through the front door and make your way down the brick wall to your right while avoiding running into people crowding at the bar on the left. You head toward the back where the stairs go down to the dance floor. The music gets louder and the flashing lights below signal where the party is, thus: Lights Down Low.
The party has gone through many venue changes. Which venue holds the most memories?
C: They all hold their own set of memories for me but 222 Hyde is where I started LDL and it will always hold a special place in my heart. We went through some growing pains at Triple Crown, as we struggled to find our footing with what we wanted to do with the party. We were at a transitional stage with the music we were playing and maturing as a party. SOM is where it really came into its own and has taken off.
E: 222 Hyde will always be known as the original home of Lights Down Low. It was held there for the longest amount of time so most memories were made there. 222 Hyde is the roots of LDL and where I first discovered the party in all its glory when I first moved to San Francisco. Wild times were had.
There is a wide variety of genres within every party. What do you look for when booking artists for Lights Down Low?
C: I love all sorts of music and pretty much just book what I am into. I like it to be accessible and fun while also progressive (laughs). Sometimes when I'm interested in a booking that may be too weird for the party, I'll play it for my girlfriend and ask what she thinks. If she is like "Oh yeah, I'll dance to this," I'll pursue the booking. So pretty much all of the good bookings comes down to whether or not my girlfriend will dance around our living room to who I want to book!
Who is an artist you guys booked that has blown up in the music world?
E: There have been many, but probably the one that started out the smallest and now is the most popular is our good friend Victor aka Harvard Bass.
C: A lot of them have blown up. The first time that both Felix Cartal and Jim-E Stack ever played in front of people was at LDL. Like Eli said, Harvard Bass has really blown up since the days of driving up to sleep on mine or Rchrd Oh?!'s couch and play as Sleazy V.
What are your favorite individual memories of this party?
E: It's less of a crazy story and more of a favorite moment since I've been a part of the party, but when Kingdom first played, he had just put his edit out of Kanye West's "Monster" which basically is Nicki Minaj's verse chopped up. It's great. He finished his set with that song to a packed house and everybody went insane. The room exploded and everbody got down. The bartenders were even wilding. Moments like that are what I do this for.
C: I have so many crazy memories from this party it is hard to nail down just one. Gameboy/Gamegirl and Miami Horror at 222 Hyde with it being beyond packed and boys and girls both dancing topless was a pretty wild one for me. Anytime we have DJ Funk you know it's going to be a wild night.
Where would you like to see this party go in the next few years?
E: While we love SOM and believe it's one of the top clubs in the entire city, we'd like to make LDL a "non-stationary" party, if you will. In 2012, we will be moving it from venue to venue depending on the draw of the lineups we book. We are excited to utilize Monarch, the newest club in town with one of the best soundsystems in the entire continent. We plan to continue throwing events at SOM and Public Works as well as some other possibilities around town. We want to keep the party fresh and relocating it often will give us that feel we are going for.
C: Eli may be moving to L.A. soon. If that happens it would be nice to see a L.A. LDL happen.
LDL has gone to places as far as Mexico. Do you hope to make it a national or international party?
C: We have done a Lights Down Low in Amsterdam and France as well. But right now we just want to focus on what we have going here in SF and possibly the LA version if/once Eli moves.
What are you most looking forward to at Benoit & Sergio, one of your biggest parties to date?
E: For me, honestly it's Benoit & Sergio themselves. They are currently my favorite act in dance music right now and have been for some time. Their music is gorgeous and elegant yet also brings an energy that gets you into that party mode. We've literally been trying to book them since February and now that it's coming to fruition, I couldn't be more excited about it. I'm totally going to fanboy out and ask them to sign one of our posters for the event (laughs).
C: Dancing my ass off and singing along to walk and talk and what I've lost with all of my friends.
Lights Down Low is Friday, December 2nd at Public Works. Tickets are $15 before 10:30PM, $20 after.