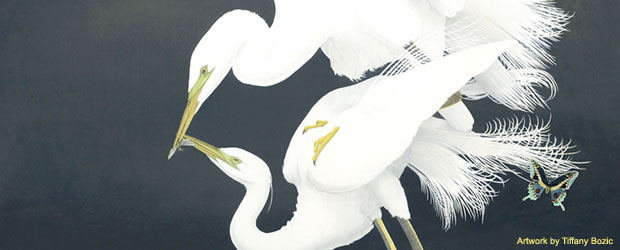 Sponsored
On Sunday, December 2nd, San Francisco's top bar establishments will put forth their best talent in Fernet-Branca Barback Games at The Regency Ballroom.


RSVP for FREE!
Free Bike Lights, Turkey and Beer
Within about a week, San Francisco went from a gorgeous Indian summer to full-blown holiday season. The city gets dressed up for the holidays starting with the Embarcadero Center Winter Carnival, featuring a building-lighting ceremony that will leave the skyline glowing until the new year. Bicyclists will also shine brighter after Light up the Night, an event that provides free lights for bike riders. The Recreation and Park Department hosts a free Turkey Cook-Off and a Holiday Beer Fest takes over Fort Mason. George Clinton is back with old-school funk at Yoshi's and Gary Clark Jr. shows off his chops with his first headlining slot at The Fillmore. Party for a good cause with DJs at Mighty during the Future Sound Music Fest and a benefit Screening of Stacy Peralta's Bones Brigade skateboard documentary at Public Works. Broadway hit The Lion King continues its run through November and Nerd Night returns with lock-picking, bioengineering and strong drinks at Rickshaw Stop.


Wed Nov 21 at The Ferry Building

For this week only, our year-round Thursday market will be held on the Wednesday before Thanksgiving...


Thu Nov 22 - Sun Nov 25 at Yoshi's SF

Beyond taking the stage as a musician, Henry does speaking dates all over the globe, and along with the band dates, has averaged over...


Sat Nov 24 at Public Works

In a world of ever recycled trends, Tiefschwarz (deep black) is that most classic of shades. Its timeless style is testament to its staying power...


Sat Nov 24 - Sun Nov 25 at Herbst Pavilion

The only exclusively female show in the country -- is the jewel of San Francisco's alternative holiday shopping season. Featuring more than 150 artists, from near and far...
Featured Giveaways
Tiefschwarz & Sunshine Jones on Sat Nov 24th at Public Works


WIN Tickets
Rebel Soul Fest at Yoshi's SF in the Lounge on Sat Nov 24


WIN Tickets
Tue Nov 20

Wed Nov 21

Thu Nov 22

Fri Nov 23

Sat Nov 24

Sun Nov 25

Mon Nov 26

| | |
| --- | --- |
| | by Ellen Lovelidge |
| | |
| --- | --- |
| | by Keith Mizuguchi |
| | |
| --- | --- |
| | by Keith Mizuguchi |
| | |
| --- | --- |
| | by Martin Malloy |