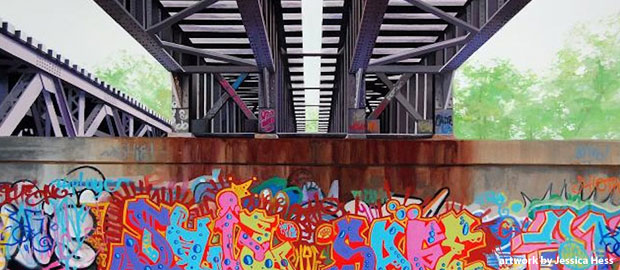 Noise Pop 2014
Dr. Dog, Real Estate, Mark Kozelek, Audion, Bob Mould, Com Truise, Cold Cave and more

Buy Tickets
Noise Pop Party Time
You won't find many longneck Lone Stars, but San Francisco's own little version of SXSW music festival arrives starting with an opening party tonight for the return of Noise Pop. Throughout the week, music fans will find headliners like Dr. Dog and Lord Huron accompanied by some of the best local talent and rising stars on the national circuit. Stop by and see us Thursday with Shabazz Palaces at Slim's, a show we're co-presenting with the festival. Outside of Noise Pop, Public Works celebrates Mardi Gras with Pam the Funkstress and Jazz Mafia and SoMa StrEat Food Park hosts an Oscar Viewing Party, complete with a red carpet, food trucks and a heated barn in case it gets chilly. The world-famous 55th Annual White Elephant Sale returns to Oakland and hip-hop originator Afrika Bambaata stops at Yoshi's for a DJ set.

Congrats to #SFselfieOlympics Winner @danseladams! Join the photo stream, Follow us on Instagram.
Wed Feb 26 at The Regency Ballroom

"Matthew Dear slips out of his usual guise as pop-music innovator and exorcises his dancefloor demons through his constantly shifting alter-ego..."
Thu Feb 27
SF Station & Noise Pop Presents at Slim's

"After two EPs, the duo was signed to Sub Pop, an usual choice of acts for the traditionally indie rock label. But they were spot on, with Black Up receiving wide critical acclaim..."
Fri Feb 28 at Monarch

Normally associated with his peers in techno from Detroit, Europe and elsewhere, John Tejada has embraced electronic music as a personal frontier, expanding on his resume as a techno...
Sat Mar 1 at Mighty

Talent with class, timeless sounds, parties with purpose and premium people are what we've come to expect from Opel Productions. Now embarking into their 13th year of productions...
Sat Mar 1 - Sun Mar 2 at The Old Mint

More than fifty San Francisco organizations create "mini-museums" showcasing the diverse history of San Francisco's communities...
Sat Mar 1 at The Fillmore

In just a few short years, fans have seen the project grow from basement recording project--to media curiosity--to an international touring ensemble...
Sat Mar 1 at Slim's

After a seven year wait, Pennsylvanian punk outfit Moistboyz are unleashing their fifth release, Moistboyz V...
Sun Mar 2 at Novela

Walk the red carpet into Novela and immerse yourself in the glitz and glam of Hollywood...
| | |
| --- | --- |
| | by Matt Crawford |
| | |
| --- | --- |
| | by Chris Ellis |
| | |
| --- | --- |
| | by Anthony Presti |
| | |
| --- | --- |
| | by Carlos Olin Montalvo |
| | |
| --- | --- |
| | by Martin Malloy |

SF Station iPhone App

Download for FREE!
SF Station & Noise Pop Presents...
Shabazz Palaces, Cities Aviv, Extra Classic
Thursday, February 27th at Slim's


Get Tickets | RSVP


Tue Feb 25

Wed Feb 26

Thu Feb 27

Fri Feb 28

Sat Mar 1

Sun Mar 2

Mon Mar 3