Treasure Island Music Festival Survival Guide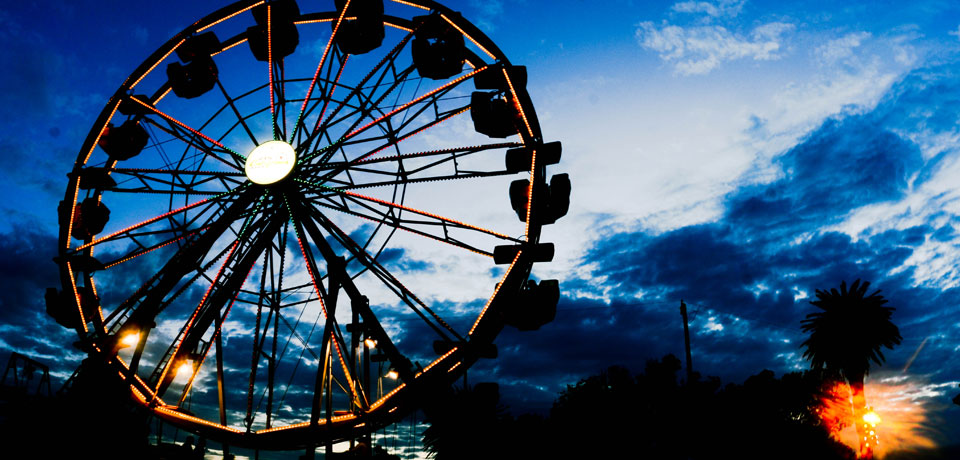 Treasure Island Music Festival is back this weekend, signaling the unofficial end of San Francisco's unofficial summer season. It's the last big outdoor bash of the year, just before the parties move indoors for Halloween and the winter season.
The two-day festival returns October 18-19 with alternating sets times so there is no overlap with performers.
Make the most out of the festival with our survival tips for the weekend.
Transportation is a Breeze
Even with its remote location on Treasure Island, the festival is easily accessed by shuttle buses. The lines to board move quickly to and from the island even at peak times. It's a cakewalk compared to Outside Lands and kind of like riding the Google bus for cool kids. Shuttles start at 11am at Bill Graham Civic Auditorium.
Last Chance for Outkast?
Big Boi and Andre 3000 are have no set future plans, but it's likely they won't return to the Bay Area as Outkast for a long time. "You can never say never, but we have no plans to tour again," Andre 3000 told rolling stone in August. "The show looks much better at 39 [year old] than it will at 60."
Bundle Up
Even when the days are warm, it can get frigid on Treasure Island at night. It's best to monitor the weather before the show and bring layers. Thom Yorke learned the hard way during his set with Atoms for Peace last year: "That was a tuff gig!! Wet and cold like being the ocean." Insider tip: Fire art is great for a quick warmup.
Support the Locals
The festival usually curates a solid cast for local support, and this year is no different. San Francisco bands Painted Palms and Cathedrals will start each day, respectively, while local DJs keep the dance party going with Silent Frisco.
Take a Ride
The line is usually long and it will cost about as much as a beer at one of the vendors, but the epic view is worth it—take a ride on the Ferris wheel. Trust us, you'll like it.
Shop Around
Some great local vendors are usually at the festival (Gordin Bros, San Franpsycho, etc.) with deals and limited-edition offerings, accompanied by free corporate-sponsored swag like free bike lights and T-shirts.
Lookout for Surprises
Last year's festival-goers were surprised by a smuck of giant, glowing jellyfish hovering through the crowd during Phantogram's set and otherworldly creatures roaming the crowd, some of the many unexpected visual treats at the festival each year.