San Francisco Record Store Guide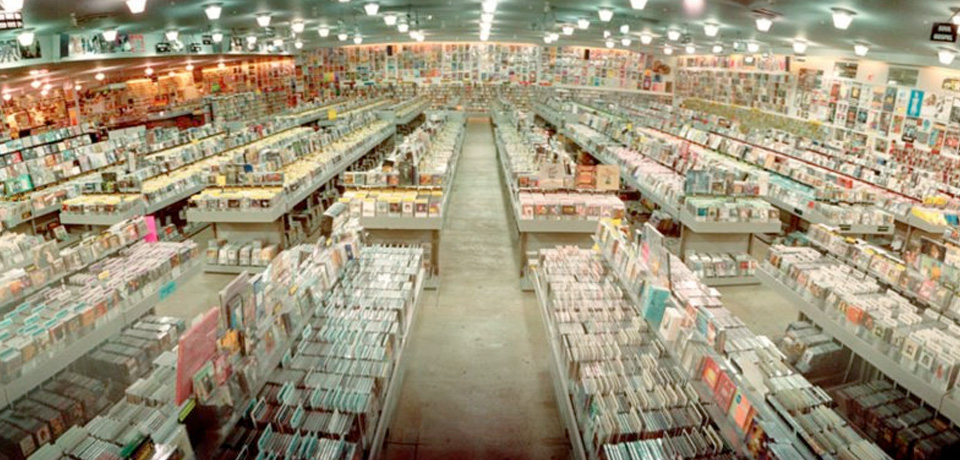 Sure, streaming services and mp3s are great and convenient for music fans on the go, but there's still something to be said for brick-and-mortar record stores. For many music fans, there's something almost magical about walking into a store plastered with music artifacts and scouring bins full of records and CDs for a forgotten gem or new release. Here are a few spots where records are still available for sale in San Francisco.
Ameoba
1855 HAIGHT STREET
Ameoba Records is quite possibly the most talked about record shop on the West Coast, and the flagship location is at a former bowling alley where Haight Street meets Golden Gate Park. There's a huge amount of low shelf LPs to dig through, along with CDs, books and other memorabilia. The staff, oftentimes local band members and the city's leading music geeks, is usually helpful and there's no rush for those who want to take their time looking through stacks of records. Look out for regular in-store performances from touring bands stopping in San Francisco.
Grooves
1797 MARKET STREET
Grooves is a small, relatively disorganized shop specializing in hard to find vinyl. While their collection holds an incredible number of obscure records ranging from 60s and 70s rock to Russian poetry, the best part about the store is the staff. The owner, Ray, is especially knowledgeable and friendly. You'll find no pretension here, just a bunch of guys hoping to help you find the record you're looking for.
Stranded
1055 VALENCIA ST
What used to Aquarius Records is now Stranded, the retail arm of the music label Superior Viaduct. They sell new and used vinyl.
Jack's Record Cellar
254 SCOTT STREET
Jack's is a truly underground experience. Jack's is only open to the public on Saturdays with reservations available for other days of the week. It's good it's kept so secret—this shop is one of the only left of it's kind, with a knowledgeable staff that seems to know its way around every nook and cranny of the seemingly disorganized space. Don't be afraid to get your hands dirty and dig through the dust, that's where the real treasures are.
Vinyl Dreams
593 HAIGHT STREET
In the space where Black Pancake Records once stood (across the street from Amoeba) is Vinyl Dreams. There is no dollar bin to riff through, but what the store lacks in dusty records it makes up for with prime selection and taste. It's not easy to find a shop that focuses on dance/electronic records exclusively, and that alone makes Vinyl Dreams worth a visit. The store seems to cater its selection to its customers, and the cozy nature of the shop makes finding what you're looking for a breeze.
Rooky Ricardo's Records
448 HAIGHT ST
Rooky Ricardo's shines because of its huge collection of 45s. It's hard to find good 45s nowadays, and even harder to find a shop that will let you listen to them before you buy. This shop is quite useful for those on the hunt for a good soul, funk or disco record, especially for vinyl DJs looking to expand their collection with a rare gem.
101 Music
1414 GRANT AVE, SAN FRANCISCO
101 Music is packed with musical instruments and old audio equipment, literally from floor to ceiling, with a narrow walkway leading to a downstairs basement. All but the skinniest of record collectors have to squeeze through narrow passages to between boxes of records and support beams as they dig through thousands of records. You get the feeling that this place hasn't changed much since the heyday of the beat generation.
Groove Merchant
687 HAIGHT ST, SAN FRANCISCO
Specializing in funk, soul, jazz, afro-cuban and other beat-centric dispora, Groove Merchant his home to a small but highly curated selection of records. It's a go-to stop for DJs and music fans looking for forgotten favorites.