11 Great Places to Watch the Warriors & the NBA Finals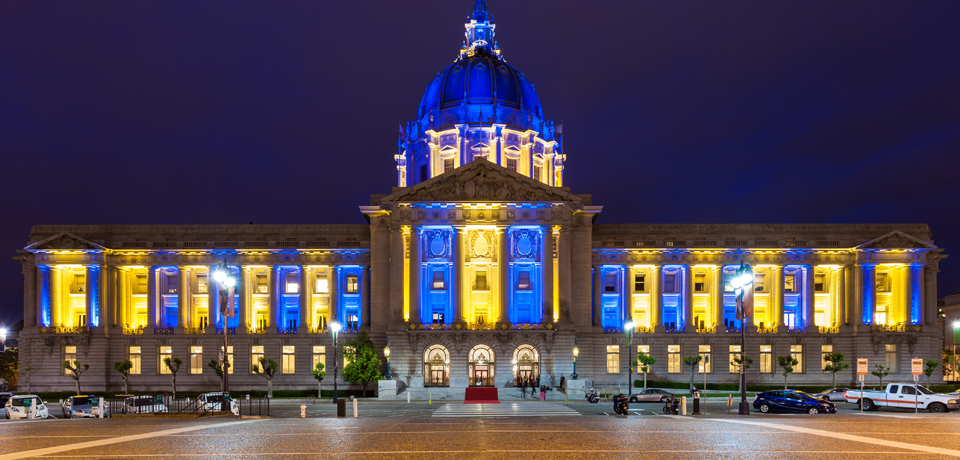 Bay Area sports are once again riding a powerful wave, known as the Golden State Warriors; who enter this year's NBA Finals with another rematch against a "complete" LeBron-led Cleveland Cavalier team – three in a row baby.
It has been another unbelievable season for the Dubs. And thanks to a total team effort, the Warriors are back in the NBA Finals. Now they need only four more wins to be crowned NBA champs and secure their legacy as one of the most dominant teams ever.
While the King comes into this matchup with all the confidence in the world and last year's finals' win in his belt, the Warriors, as a whole, seem to be in a better place heading The Trilogy. He undoubtedly relishes his chance to put another stamp on his amazing basketball resume and close whatever daylight exists between him and Jordan as the G.O.A.T. How will the Warriors counter?
So check out our list of top places in San Francisco and one in Oakland, where you can watch the games and set your plans.
Players Sports Bar
PIER 39 – FISHERMAN'S WARF
Located at the Bay end of the pier with a view with 30 screens, this touristy spot has 85+ arcade games, 16 beer taps, and basic eats from a bar menu and deli sandwiches. Games include air hockey, pinball, skeeball, shooting gallery, and Ms. Pacman. Drinks available from the Luau Lounge and Tiki Bar.
Wreck Room
1390 CALIFORNIA STREET – RUSSIAN HILL
Shoot some hoops at this drinking destination, known as a spacious hub for sports. It offers 12 beers on tap plus darts, shuffle board, and a pool table. 10 flat-screen TVs provide a good vantage points from every seat in the house.
The Vestry
777 VALENCIA STREET – MISSION
The Vestry exterior blue and gold in honor of our Warriors. So far, they've confirmed that games 1, 3, and 4 will be shown in the Vestry and/or the Chapel bar.
Delirium
3139 16TH STREET – MISSION
Classic Mission district dive bar has cheap drinks, eccentric decorations and cheap mystery shots. Their pool table, TVs, and jukebox make this spot a winner. Keep in mind it's cash only, but they have a good selection of beer and late-night DJs, making it a no-frills viewing and drinking experience.
The New Parkway Theater
474 24TH STREET – OAKLAND
The New Parkway is thrilled to again be showing all of the Warriors' playoff games in 2017. These games sell out so we strongly encourage you to purchase advance tickets as soon as possible.
Soda Popinski
1548 CALIFORNIA STREET – NOB HILL
This fun bar with a big TV takes it's name from a mid-80's Nintendo game, Mike Tyson's Punch-Out, where Soda Popinski was a Soviet fighter. Highlights of this place include the wheel to possibly win free drinks plus video games like Mario, Zelda, Mario Cart, and Goldeneye. The credit card minimum is $20, so best to bring some cash for small bills. It's a pretty small bar and can get crowded on the weekends.
Pilsner Inn
225 CHURCH STREET – CASTRO
Known as the Castro's first gay sports bar, it offers extensive draft beer selection served ice cold from a state-of-the-art system that chills pours to a freezing cold 31 degrees. Enjoy libations watching the game inside or relax outside on our peaceful garden patio. There are also pinball machines and a pool table.
Valley Tavern
4054 24TH STREET – NOE
One of the last bastions remaining from old-school SF along the 24th Street corridor in Noe Valley, this destination has 39 beers on tap, a spicy Blood Mary's with pepper vodka and great bartenders ready to pour victory drinks.
HQ Bar and Restaurant
1568 HAIGHT STREET – THE HAIGHT
Irish sports bars always have great energy no matter what sport people are watching This spot has both Bloody Marys and Irish Coffees, in addition to a solid food items such as their burger on a ciabatta bun. Tons of TVs, music, friendly staff, extensive beer and scotch make this a recommended option.
Elixir
3200 16TH STREET – MISSION
This neighborhood watering hole is a premier dive bar for those in search of Bloody Marys or whisky. The tavern has poured potent potables since 1858, making it the second oldest in the city. The interior decor fittingly has the look and feel of an old-time saloon.
Jackalope
1092 POST STREET
As any popular Warriors fan bar, expect an especially packed room on game days. Take your own halftime in the upstairs area where you can try your luck at the Nintendo classic duck hunt and countless other old school video games.
Image of city hall shutterstock.com