Noise Pop's 30th Anniversary Festival is set to take over San Francisco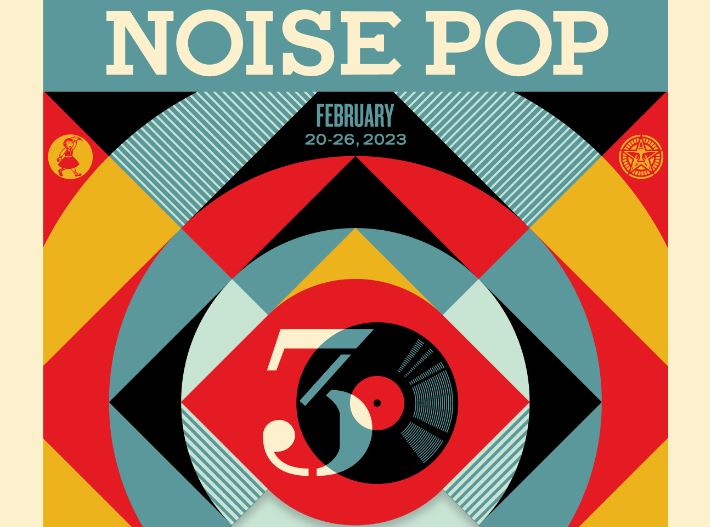 Indie music Noise Pop Festival presents so much; we're stumbling thinking about the crazy depth of the 30th-anniversary lineup. 2023 is headlined by rockers Yo La Tengo, Portland electric-pop trio STRFKR, the cult electronic music group Boy Harsher, Bay Area rock band Duster, electronic singer-songwriter Tourist and punk rock royalty, Bob Mould.
The mega slate of performerances will take place on many of San Francisco's most iconic stages from February 20-26, 2023. Venues include Great American Music Hall, Bottom of the Hill, The Chapel, Rickshaw Stop, The Regency Ballroom, August Hall, The New Parish, Gray Area, Public Works, and 1015 Folsom, among others.
Musical performances we're looking forward to:
* The intimate kick-off show at Bottom of the Hill will be punk rockers FIDLAR.
* A handful of 90s throwback acts and cult favorites like Chisel, Everyone Asked About You, and 20 Minute Loop.
* Another notable show is dream-pop band No Vacation returning to San Francisco for an unofficial homecoming performance at The Chapel.
* Noso & Squirrel Flower play Rickshaw Stop on Tuesday, February 21st. The LA-based, former Tiny Desk Contest finalist, performs in support of a new album.
* San Jose natives, Covet perform their biggest Bay Area show to date in celebration of their upcoming album release.
* Ovrkast., Michael Sneed and Demahjiae are rising hip-hop acts, pushing the boundaries of Oakland's modern-day rap scene. They play Brick & Mortar on Wednesday, February 22nd.
* The #HellaFunny Comedy Night is a beloved local comedy showcase that makes its Noise Pop Festival debut.
* HE.SHE.THEY. makes a highly anticipated return featuring special guests UNIIQU3, Chippy Nonstop, Chloé Robinson.
* Sobs on Sunday, the Singaporean rock outfit, makes its North American debut.
* Junglepussy will perform at The New Parish with support from Tia Nomore, who plays the lead in A24's newest film Earth Mama.
* Oakland's electro pop princess Spellling will help close out the week on Sunday night at Great American Music Hall.
* SFJAZZ hosts a four-night residency featuring Nate Mercereau (February 23rd), James Brandon Lewis (February 24th), Zoh Amba (February 25th), and Satya (February 26th)
Tickets for individual shows are still available on www.noisepopfest.com.
2023 Music Lineup:

Yo La Tengo
Boy Harsher
Duster
STRFKR
FIDLAR
Bob Mould (Solo Electric)
Tourist
Covet
Junglepussy
Jacques Greene
Sara Landry
UNIIQU3
Chippy Nonstop
Spellling
Tommy Guerrero
Christian Kuria
Chisel
White Reaper
Mareux
No Vacation
julie
Yu Su
Chloé Robinson b2b DJ ADHD
Quasi
Film School
Fake Fruit
Rozzi
Curtis Waters
Flasher
The Messthetics
NoSo
Charlie Hickey
Kristine Leschper (fka Mothers)
Sobs
RXK Nephew
Indigo Sparke
Squirrel Flower
Spiritual Cramp
Slow Crush
NGHTCRWLR
Jackie Hayes
JDM Global
Nate Mercereau
James Brandon Lewis
Zoh Amba
Satya
Stroy Moyd and Friends
ASTU and the Hallelujahs
Malia
Everyone Asked About You
Narrow Head
Tsunami Bomb
Death By Stereo
Overwhelming Colorfast
Kingdom First
Sgt. Major 6
Oranger
Death Bells
Rex
Taipei Houston
Liily
Madeline Kenney
Sour Widows
Stephen Steinbrink
ZOLA
Maria BC
Jeffrey Sfire
DJ Patrick + Jeremy Castillo + Mishka (Bar Part Time)
rayreck.
suade b2b llloyd
Clearcast
Mesmé
20 Minute Loop
AroMa
Lovey
Dash George
Windser
Cuntstomer Servixxx
Nonbinary Girlfriend
Bella Hangnail
Ritmos Tropicosmos
The Reds Pinks & Purples
Chime School
Soft Blue Shimmer
PENDANT
60 Juno
Wabie
Dante Elephante
Hurry Up
Das Kope
The Hammerbombs
Build Them To Break
Katie Pearlman
Trauma Ray
Aluminum
Nyte Skye

In addition to the music, there will also be art shows, film screenings (shown at The Cut Outdoor Cinema and Alamo Drafthouse from February 22nd through the 26th), happy hours, and secret after-hour parties taking place nightly.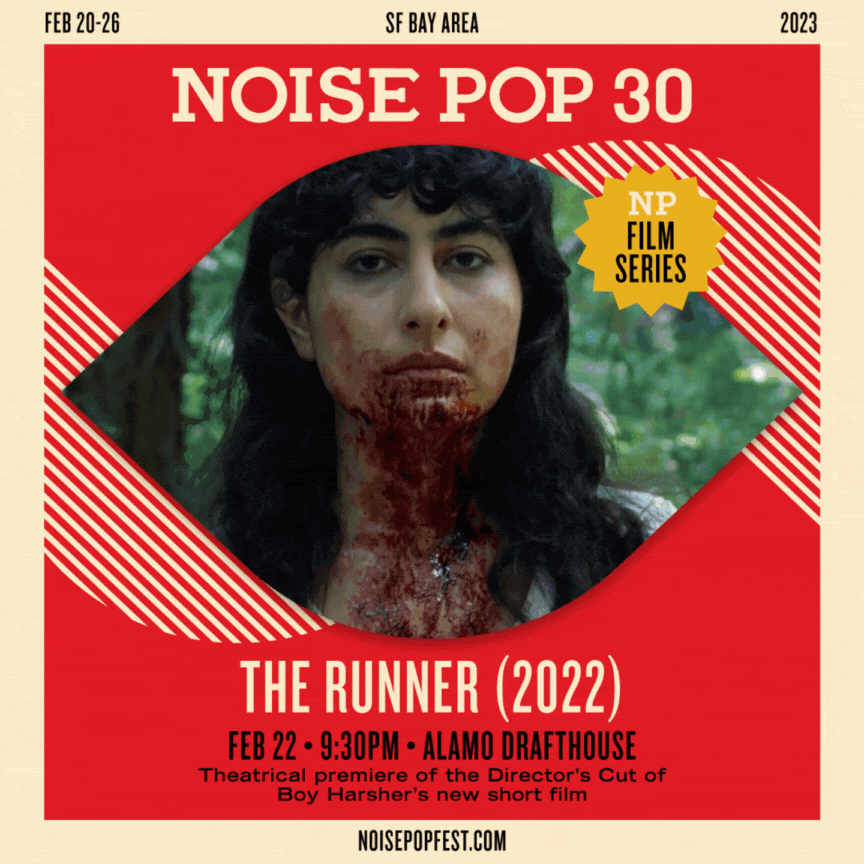 Subscribe to receive the latest NP30 news. The signup is at the bottom of the noisepopfest.com home page.