Inner Sunset's Great Overland Book Company Set to Close, Owner to Embark on New Chapter
The Great Overland Book Company is a long-standing two-story bookshop in the Inner Sunset. It is a familiar storefront to many and we're sad to announce it will be closing. The shop embodies everything that makes people nostalgic about old bookstores and has a history and ownership worth celebrating.
Between the casual and welcoming demeanor of the front desk staff, who really don't seem to mind if you browse there all day, combined with the endless ceiling-to-floor stacks of books, prints, postcards and old newspapers, this place is ripe for exploring. It's a "choose your own adventure" approach to reading, come in looking for nothing in particular and leave knowing something new.
Beau Beausoleil is the owner of Overland Books and is set to retire after 45 years in the bookselling biz. Beausoleil is a poet, a book shop owner and a long-time San Francisco resident. He's seen the neighborhood go through a lot of changes and leaves with mixed feelings.
Back in February, Beausoleil posted a sign in the store's front window announced that he would be retiring and welcomed anyone interested in taking on the shop as new ownership to make themselves known. The sale would include the whole kit and kaboodle, provided that the new owners are "open, progressive, ethical, and love books with a great passion," as he told Hoodline.
He warned that this was not a business for those seeking great monetary rewards, but the challenging position would be perfectly rewarding for "the right person." If no takers were found by April the store would be closing. Unfortunately, it's July now and the store has posted their "store closing" signage. Perhaps there just wasn't a brave enough book-loving successor who could fill in for Beau Beausoleil, or perhaps it was due to the less than optimistic view most have about the financial future of bookstores as a whole.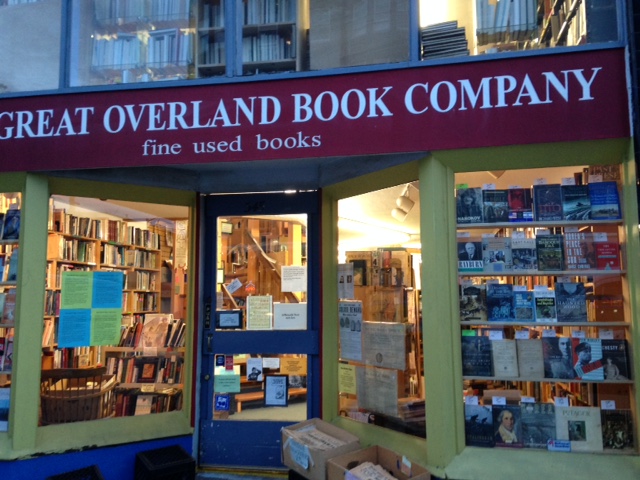 (Beausoleil shared this photo. It was taken by his wife, artist and educator Andrea Hassiba.)
I stopped by the store last Sunday afternoon. While digging through a stack of newspapers from 1945 I overheard at least five concerned customers come in. They all seemed surprised by the closing sign. Some local patrons seemed sad, one wanted to offer the clerk some assistance finding a new job (although he didn't seem like he needed a new job that desperately), and some customers seemed angry with not one clear direction to point a finger—the closing had to be because of Amazon…It had to be this expensive city, slaughtering another innocent local business. There must be someone to blame…right?
Even if you never bought anything at Overland Books there is that impending feeling—another sign of the end for physical books. And then what? Culture, music, art galleries, literature—all those endangered cultural institutions feel like they could be destroyed by a downloaded a free to $5.99 phone app.
Great Overland Books opened in 2003 and survived four other Inner Sunset bookstores. It will exit in 2017 with a surprisingly minimal digital footprint—the store has made it all these years without an official website and is unapologetically old school in many ways. As Beausoleil puts it, "With no store computer I like to tell people that our store is on the cutting edge of the 19th Century (and quite happy to be there)!"
Overland is definitely not the place you'd want to be stuck in during an earthquake, or even go in if you have a severe dust allergy but can also be described as traditional, historic and as a downright neighborhood mainstay.
The store first announced the closing in May and is planning to sell down as much of its inventory as possible before bringing in the $1 bookshelves one last time and locking up the doors for good in the early Fall.
The clerk working at the time maintains that there was no bad blood about the closing. In a fatherly and upbeat tone, the store clerk seemed to have to comfort the customers, "Yeaaah. The owner is retiring. Moving on."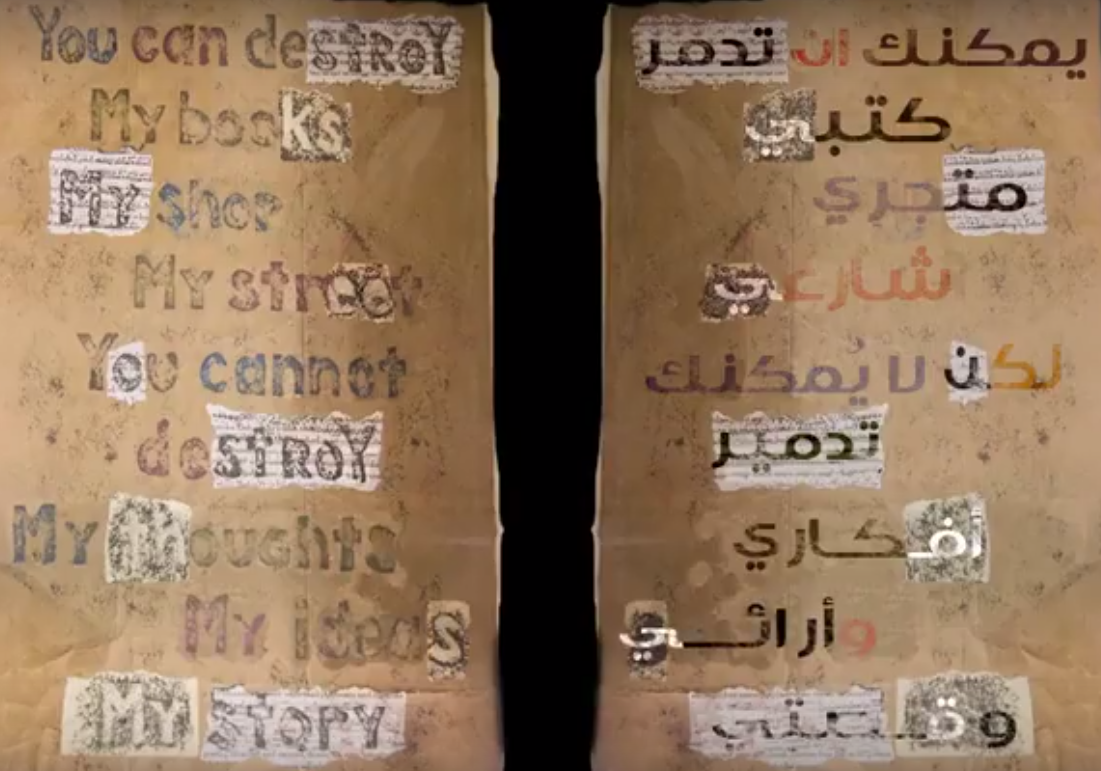 YouTube (See the full video below.)
As for Beau Beausoleil, retirement doesn't mean he is drifting out on a sailboat never to be seen again. Far from it. He remains very active within the international literary community and is the founder of The Al-Mutanabbi Street Coalition.
Al-Mutanabbi Street is the historic center of Baghdad bookselling. The area was purposely targeted and bombed in 2007. More than 30 people were killed and more than 100 were wounded. This area was considered the heart and soul of the Baghdad literary and intellectual community. Since the bombing, the group has brought together around 600 participating artists, writers, poets, and readers from about 20 countries, including the Republic of Ireland, the Netherlands, Italy, Egypt, Iraq, and the American University in Cairo, Egypt. In solidarity with Al-Mutanabbi Street and all that it stood for, the group holds talks in different countries around the world and has put together over 40 exhibits over the last 10 years. The exhibits each include one or more of the art disciplines that the project has sent out calls for: letterpress broadsides, artists' books, and prints.
As described by Anne Evenhaugen, Head of the Art and American Portrait Gallery, part of the Smithsonian Library, "Beausoleil was particularly impacted by what happened [at Al-Mutanabbi Street] and started to reach out to poets and artists to respond to this tragedy." The books in the exhibition are in direct response to the tragedy, as well as what Al Mutanabbi meant to the people. A call to action. Beausoleil continues to work on the project within the international community. "Each year we encourage poets, artists, writers, and passionate readers to organize a reading for al-Mutanabbi Street in their local communities. We'd like to see more readings in the Bay Area next year."
Beausoleil emphasizes that this project is not meant as a healing project, because there are is still so much turmoil and hurt occurring today. The work is meant to look at personal responsibility and parallels of Al-Mutanabbi to other places in the world, maybe even closer to home. Invoking a call to action and general awareness.
As Beausoleil explains: "We hope that these books will make visible the literary bridge that connects us, made of words and images that move back and forth between the readers in Iraq and ourselves. These books will show the commonality of al-Mutanabbi Street with any street, anywhere that holds a bookstore or cultural institution, and that this attack (part of a long history of attacking the printed word) was an attack on us all."
The project has kept Beausoleil more than busy. He shared that he "works on the project every single day." and adds that, "closing the store will give me more personal time, although like any poet, writer, or artist, I will have to figure out a way to make ordinary money."
The next exhibit is scheduled for late September, at the Harbor Gallery of the University of Massachusetts in Boston. To keep in the loop about Beau Beausoleil's work with the Al-Mutanabbi Street Coalition you can join their Facebook page. Here is another article, if you would like to learn more about the project.
In the meantime, go find yourself some Overland Book steals—while you still can.