Stern Grove Festival is Back, Beginning in June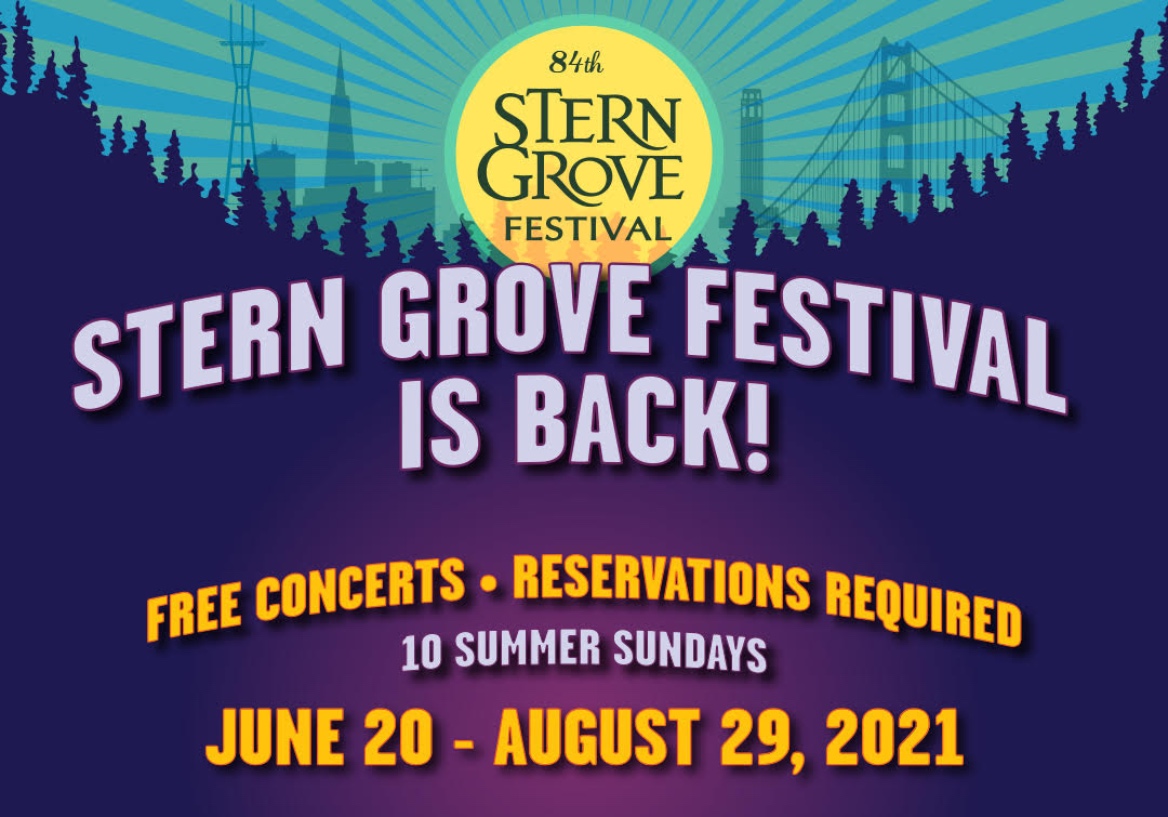 London Breed has just announced yesterday that the Stern Grove Festival will return with in-person concerts this summer. The festival will also be live streamed for the first time. The next big reveal will be the lineup announcements.
Guidelines will be adjusted over time, with limited seating expected for at least the first few concerts. Initial reservation options include pods of either four or six people. Ticketing will open online before each concert and will be issued on a first-come, first-served basis.

"The return of live music marks a joyful part of San Francisco's recovery," said Mayor (London) Breed.

"For more than 80 years, Stern Grove Festival has been bringing us world class performances in a beautiful public park—free and accessible to all. And while I know the official announcement of the lineup is to come, with what I'm hearing about the first show, I absolutely cannot wait to be there."

"This pandemic altered our lives, impacting livelihoods, health, family, and community connections. So, we are thrilled to be part of the healing process for San Francisco's reopening," said Stern Grove Festival Executive Director Bob Fiedler. "Live music is an excellent tonic for our individual and collective souls. We are delighted to be of service again."
San Francisco is starting to come alive again!

The Stern Grove Festival is returning starting next month.

Club Fugazi, which hosted Beach Blanket Babylon for 45 years, has a new act coming to the space.

Let's all get vaccinated and have some fun. https://t.co/yM81kAebLK

— London Breed (@LondonBreed) May 20, 2021
A big takeaway from the announcement was that the ability to "attend" almost any significant event from anywhere is near. Another tidbit was Mayor Breed's shoutout for the new event coming to Club Fugazi. Good job.