Brownies & Lemonade Co-Produce Second Edition of Digital Mirage as a Virtual Festival to Support Black Lives Matter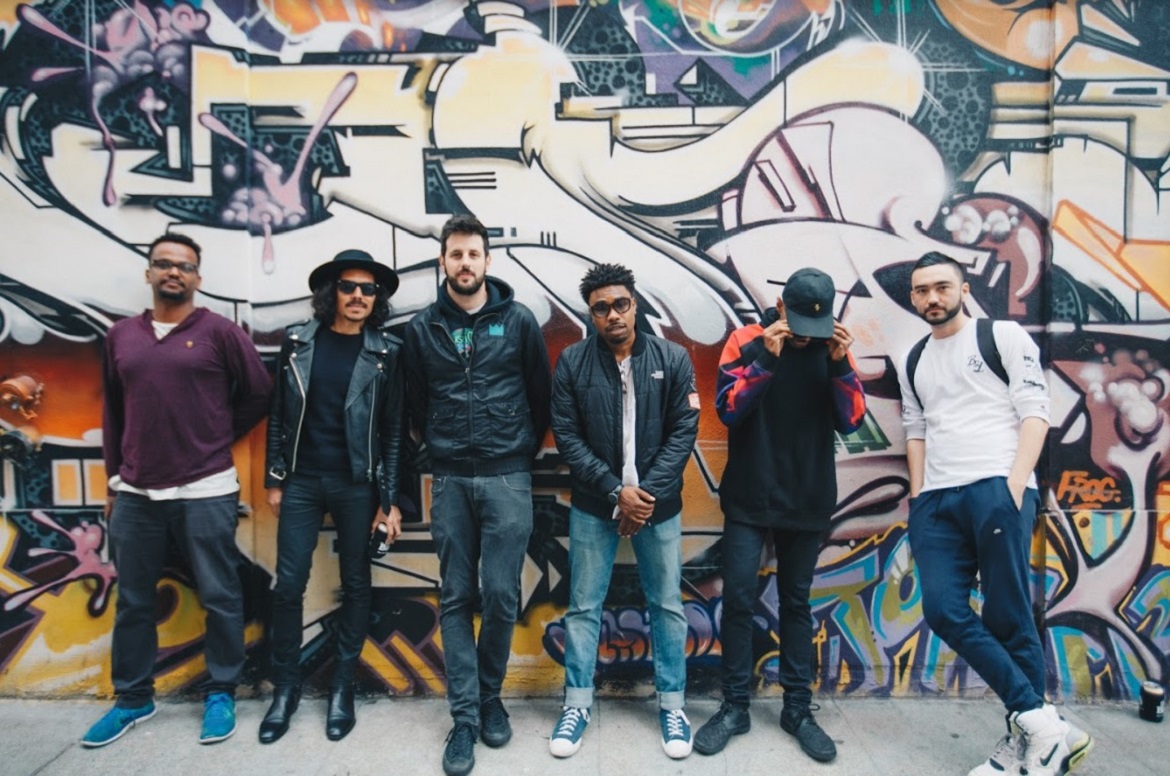 Dance and hip-hop event curators Brownies & Lemonade are partnering with YouTube dance music channel Proximity to collectively produce the 2nd Edition of Digital Mirage as an online music festival to support the Black Lives Matter movement.
With help from charity partner Plus1, Digital Mirage is mobilizing its platform and fanbase for the cause, donating donate funds from the stream to the Equal Justice Initiative and a portion of all merchandise proceeds to Color Of Change. Both initiatives strongly support the Black Lives Matter movement.
Performances during Digital Mirage 2 start at 12pm each day and will include Beats 1 radio broadcaster Anna Lunoe, bass maven Baauer, hard-hitter Boys Noize, electro-pop artist Elohim, saxophone-infused funk act GRiZ, a Redux set from renowned house veteran Kaskade, along with Australian producer NGHTMRE, a Concertgebouw Set from Oliver Heldens, future bass talent San Holo, SG Lewis, genre-bender Two Feet, and a club set by ZHU.
The first Digital Mirage event took place over three days in April; drawing more than one million attendees across the weekend and raising over $300,000 to benefit Sweet Musicians Relief Fund, a charity committed to supporting musicians and music industry professionals whose primary income source has been severely affected due to the effects of COVID-19.
To preview the upcoming event, which runs June 12th-14th, we spoke to Alai Tseggai, from Brownies & Lemonade, about planning the event during these challenging times, his thoughts on the music industry's response to Black Live Matter, and how his group hopes to amplify the cause on their platforms and future initiatives.
SF Station (SFS): What has been most challenging about producing a virtual festival during both a pandemic and racial protests?
Alai Tseggai, from Brownies & Lemonade (AT): The most challenging part about producing a virtual festival specifically during the past few weeks was definitely finding the motivation and prioritizing as the whole world is protesting and fighting against racial injustice. However, after pushing the festival back one week (which all the artists were ok with) & seeing everyone from all walks of life come together – we wanted to follow through and were able to shift the charity component to focus on the BLM movement with proceeds going to Color of Change – the nation's largest online racial justice organization that creates campaigns that helps people effectively respond to racial injustices – Equal Justice Initiative – whose primary aim is to end mass incarceration, excessive punishment, & racial inequality.
SFS: What are your thoughts on how the music industry has responded to the Black Lives Matter Movement?
AT: It will be very interesting to see what happens in the next few months in how the music industry reacts in terms of follow-through. There have been some noble first steps in terms of things like donations from major labels & Republic Records banning the term "Urban", but there are still a lot of changes that need to be addressed, with the biggest being the lack of black people working within the industry. There was an open letter posted by Ron Sweeney – "The Elephant In The Room" on MBW (Music Business Worldwide) which I encourage everyone to read – that outlines 12 steps the industry can take; which I think highlights a lot of actionable items.
SFS: What are the goals you hope to accomplish from Digital Mirage?
AT: Our initial goal with Digital Mirage – as with any other event we put on – is to connect artists and fans in super unique ways through the music. We also hope to shine a light and raise a good amount of money for the two charities – Color of Change & Equal Justice Initiative – which are a few of many amazing organizations that are out there fighting for racial justice.
After Digital Mirage is done, there will still be a lot of work to do – on the Brownies & Lemonade front, we will definitely be continuing to find unique ways to highlight and uplift Black artists as well as different organizations that are currently involved with the BLM movement. Proximity, our partner with Digital Mirage, is going to keep using their platform to educate their audience / people within the electronic community on the history of dance music stemming from Black culture; in addition to diversifying the curation and label signings on Proximity even further.
~~~~~~~~

Digital Mirage
June 12-14
Starting each day at 12noon