San Francisco Police Officer Takes Knee in Front of Thousands of Protesters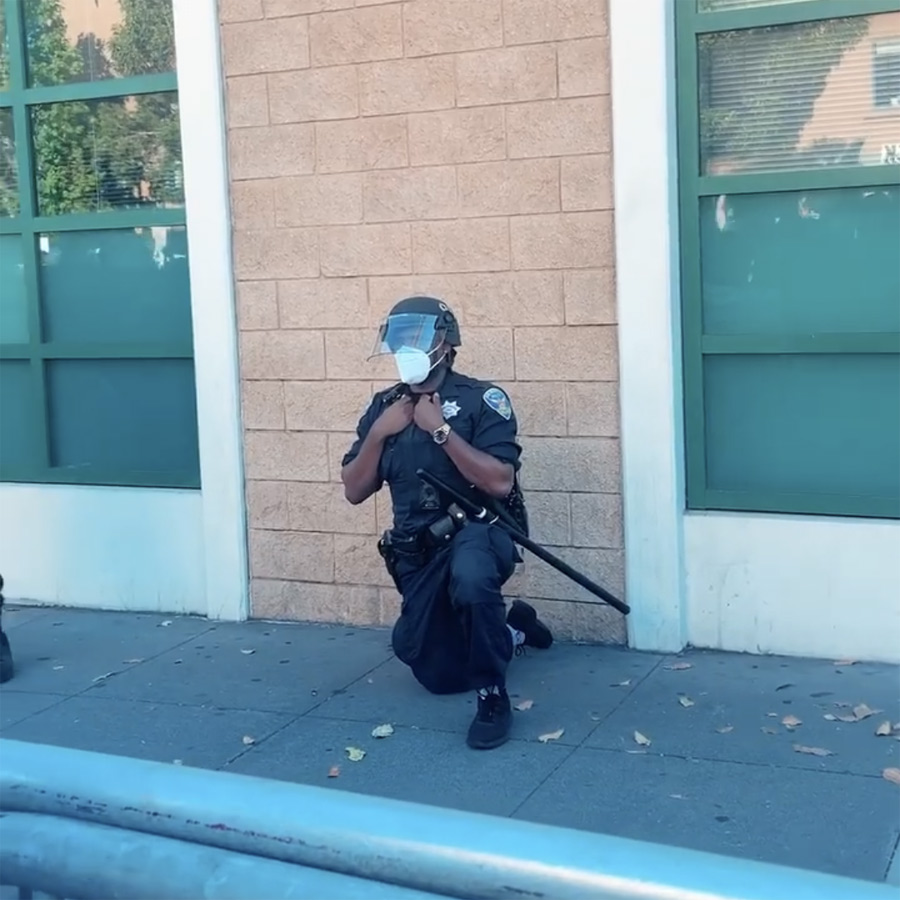 Officer Rhodes of the Mission Police Department took a knee in front of the Mission Police Station while hundreds of protesters chanted "Take A Knee". According to Huong Duong, who captured this video, the other police officers patted Rhodes on the back as they walked by and more officers joined about a half hour later.
Todays solidarity protest began at Mission High and spilled across Dolores Park. Watch the videos below
Officer Rhodes of #missionpolice takes a knee with the thousands of protestors in #SanFrancisco. The rest of the standing officers later followed suit. #blacklivesmatter pic.twitter.com/fQSC1eT7dI

— Zack Kimelheim (@zackk1021) June 4, 2020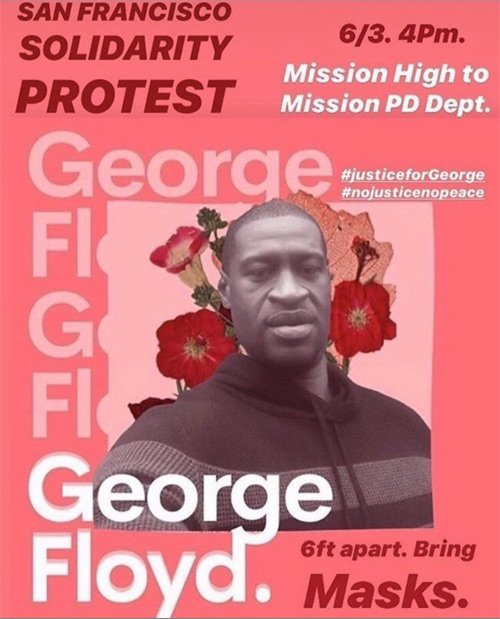 A flyer for the George Floyd protest on Wednesday June 3rd at 4pm.