More California Beaches and State Parks Closed Starting Friday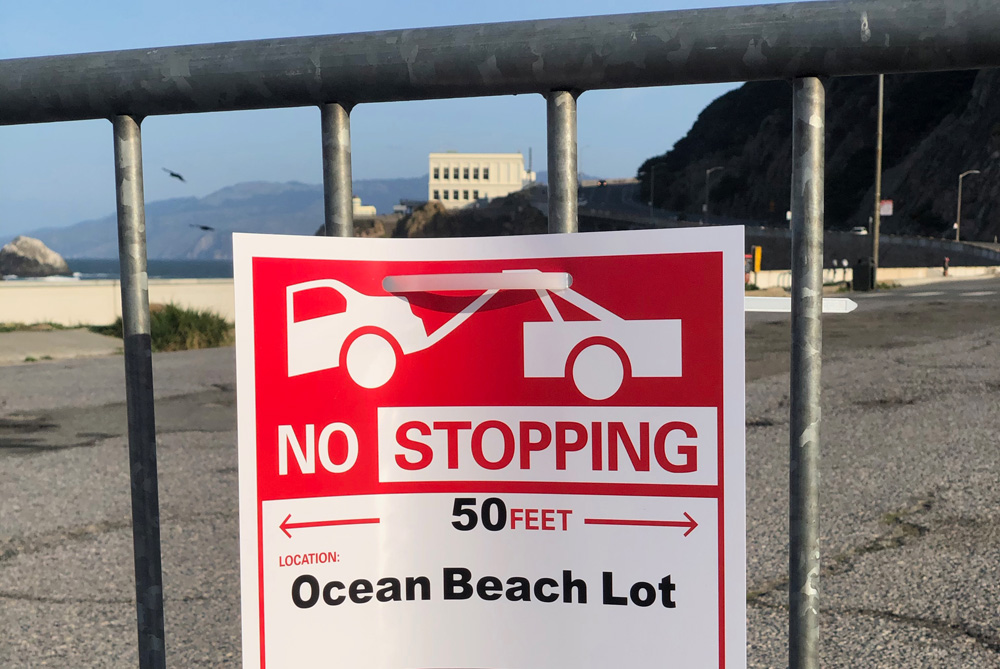 Many state beaches and trails have been closed for weeks but other beaches (see: Ocean Beach, Pismo and Newport) remain open. Reportedly 80,000 visitors went to Newport Beach over the past weekend when temps enticed residents to hit the highway in hopes of some sunbathing and fresh air.
According to the recent memo, Governor Gavin Newsom was going to be ordering all beaches and state parks to close starting Friday.
However, in today's press conference Newsom announced only the beaches in Orange County will be forced closed by law, calling recent crowds "disturbing" and that the currently open state parks will remain open. Those beaches include: Huntington Beach, Newport Beach, Laguna Beach, Monarch Beach, Sunset Beach, Seal Beach, Bolsa Chica, Crystal Cove, Victoria, Aliso, Salt Creek, Doheny, Capistrano and San Clemente.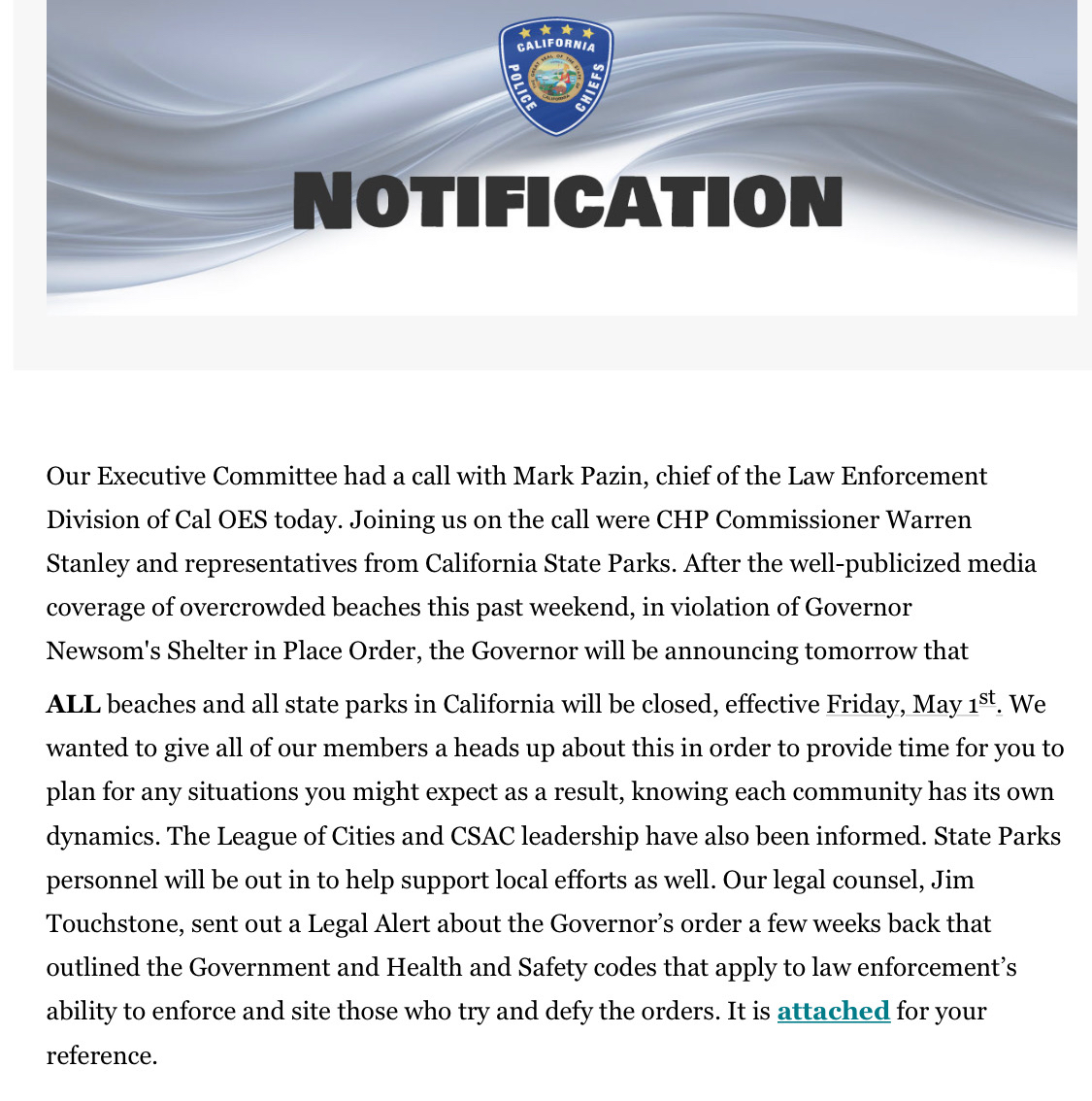 See also: San Francisco Relaxes Restrictions on Summer Camps, Golf Courses, Skateboarding, Fishing, Construction Projects
While the reaction to beaches closing is varied among the public so far, an Orange County Supervisor has already made a statement of his opposition to the potential closure:
"I fear that this overreaction from the state will undermine that cooperative attitude and our collective efforts to fight the disease, based on the best available medical information." – Donald Wagner, Orange County Supervisor
Great news: the Governor heard us. San Diego beaches WILL STAY OPEN under our plan approved by lifeguards and health officials. In a time of great crisis we don't need knee-jerk policies. We need to keep a steady hand. It's the only way to keep the public's trust. Keep it up, SD! – Mayor Kevin Faulconer
Watch the full press conference announcing closures