Alcatraz is Closed, National Park Service Closes Most SF Bay Area Parks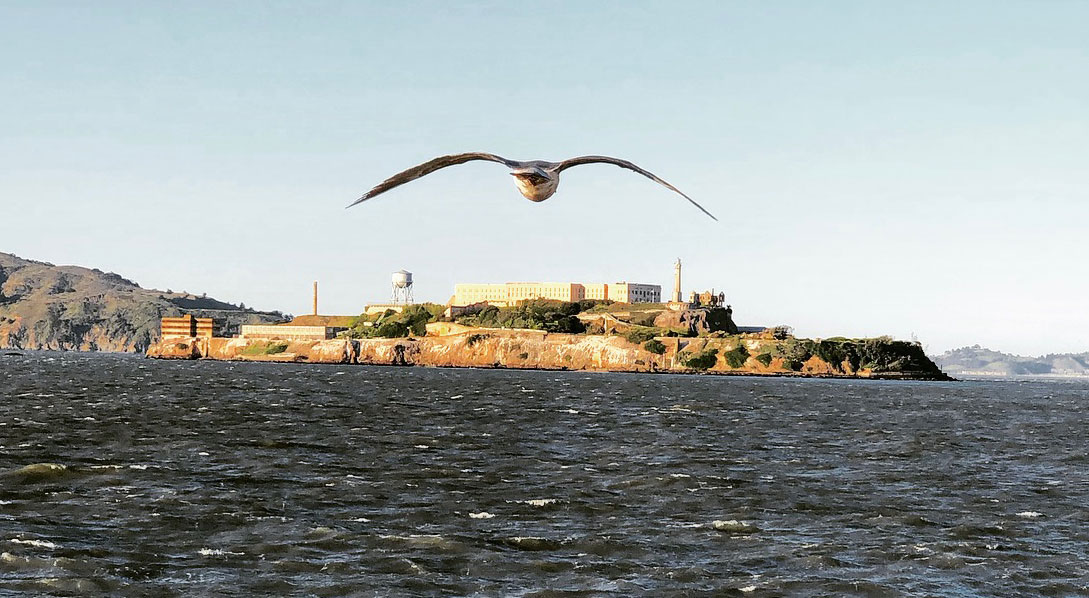 Golden Gate National Recreation Area, one of the largest urban national parks has announced Alcatraz Island will close, the Golden Gate Bridge Welcome Center, Marin Headlands Visitor Center among others, see the complete list below.
According to the Golden Gate National Recreation Area: "all trails and open areas will remain open, and emergency services staff will be on duty to provide for public and staff safety."
You can still enjoy some of your local paths and parks in your own county but some access roads may be closed in many parks so check their respective websites before heading out.
Recreation and Parks is also closing all swimming pools and suspending all community meetings, volunteer events, indoor permits, and athletic field permits (including all games, practices, clinics, tournaments and any other activities that would cause individuals to gather in close proximity), effective March 14, through (April 7).
Facility closures effective Sunday March 15:
Alcatraz Island
Golden Gate Bridge Welcome Center
Lands End Lookout
Nike Missile site
Point Bonita Lighthouse
Muir Woods National Monument
Facility closures effective Monday, March 16:
Presidio Visitor Center
Marin Headlands Visitor Center
Stinson Beach
Fort Point NHS
Point Bonita Lighthouse
Mount Diablo State Park – Non-campground outdoor areas of parks, including trails and beaches, remain open.
Facility closures effective Sunday March 22:
Point Reyes: Gates closed at Limantour Access Road, Mt. Vision Road, Drakes Beach, Drakes Estero. Access will be limited at Palomarin Trailhead beyond Commonwealth entrance, Pierce Point Road, Lighthouse and Chimney Rock parking. – PointReyesNPS
All Marin County parks and preserves are closed until further notice. Details
The following additional parking sites will be closed until further notice:
Marin County sites:
Muir Beach Overlook parking
Muir Beach parking
Rodeo Beach parking
Upper Conzelman Road (scenic overlook road from Golden Gate Bridge views to Point Bonita area)

San Francisco County sites:

Baker Beach parking
West Bluff parking
Long Avenue parking
Battery East parking
Langdon Court parking
Navy Memorial parking
Merrie Way parking
Sloat Boulevard parking at Ocean Beach
"Stay local. Many local neighborhoods are walkable or have trails nearby that are easily accessed by foot or bicycle. Avoid driving whenever possible, and stay close to home when enjoying fresh air and outdoor activity."
Yosemite National Park is announcing modifications to operations at the request of the local health department. As of 3:00 pm today, Friday, March 20, 2020, Yosemite National Park is closed to all park visitors until further notice. – YosemiteNPS
California State Parks Temporarily Closes All Campgrounds in the State Park System: Non-campground outdoor areas of parks, including trails and beaches remain open. Read the release here: https://t.co/49hJFQeJV4#Covid19 #Coronavirus #CAStateParks pic.twitter.com/b7CarbM82Q

— CA State Parks (@CAStateParks) March 18, 2020
Useful Links Around the Web:
NPS: Temporary Facilities Closure Advisory
California State Parks Temporarily Closes All Campgrounds in the State Park System
If you're thinking of visiting other National Parks in the United States, this page will be updated with the latest information: NPS Public Health Update: Park and Facility Closures
Why outbreaks like coronavirus spread exponentially, and how to "flatten the curve"
SF Dept. of Public Health Latest COVID-19 Health Orders