Spend NYE with Claypool Lennon Delirium at The Warfield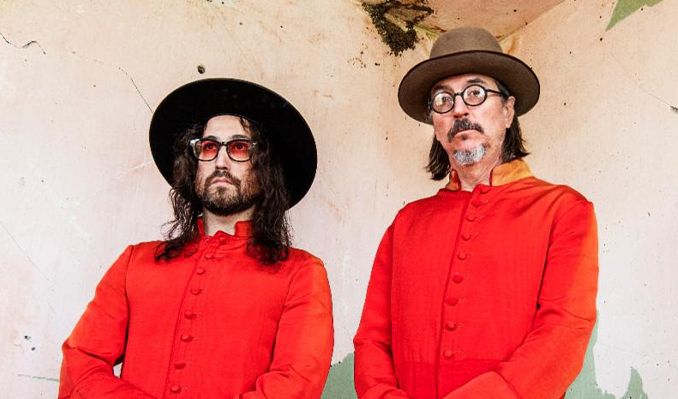 Remember Sean Lennon? Are you a fan of Les Claypool? Those two worlds have collided to bring something so fascinating and intense it could melt butter off your bread. Meet Claypool Lennon Delirium. If you're not familiar with either of those folks, Sean Lennon is well, son of the late great musical peace maker John. Claypool hails from Primus. But judge not lest ye be judged: the creation of Claypool Lennon Delirium is not entirely what you might expect.
Sure there are moments of trippy guitars trickling out into space, but they are much calmer and rock oriented than where Primus takes you to. It's prog rock and psych rock and good ol' fashioned rock rock that doesn't bore by zoning on and on. Lennon's vocals are cutely similar to his dad's without being a put-off / rip-off. Frankly put, the duo has made quite the entrance with their album Monolith of Phobos.
Claypool Lennon Delirium makes music — and accompanying videos — that is creative, interesting, funny and bold. As Claypool puts it, "…Sean is a musical mutant after my own heart. He definitely reflects his genetics — not just the sensibilities of his dad but also the abstract perspective and unique approach of his mother. It makes for a glorious freak stew." That's the kind of stew I like.
The band's New Year's Eve show at The Warfield is a late Christmas gift to San Francisco. What a way to ring in 2020.