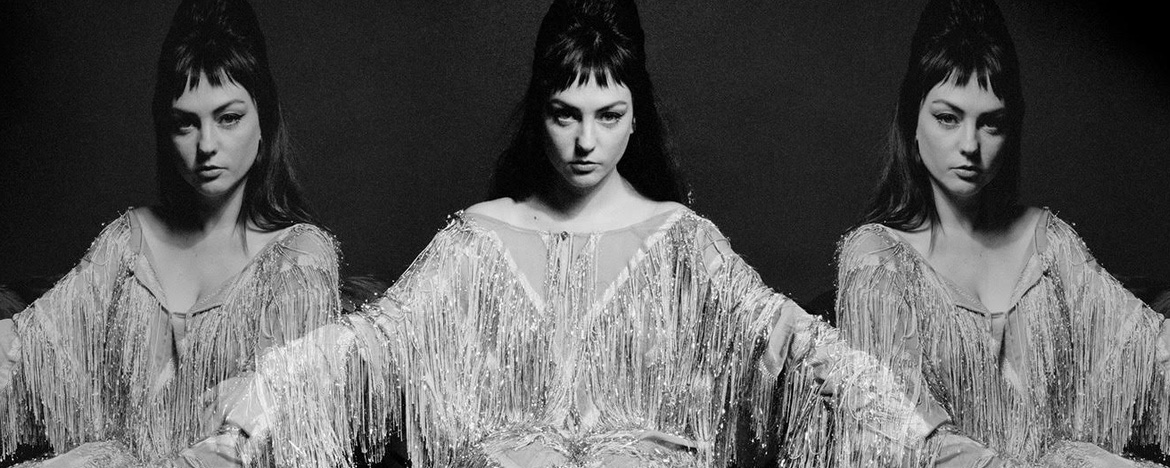 12 Ways to Celebrate Live Music in December
The holiday season is in full swing, which means you might be working more, shopping more, and committing to more holiday parties than you want to attend. Let's hit pause on all of that for a moment and consider a few other options that are worth celebrating – some of the best concerts in the Bay Area in December.
~~~~~~~~

Dec. 2: Snoop Dogg @ The Fillmore
Live your best life in December with West Coast OG Snoop Dogg and g-funk collaborator Warren G. The Dogfather is back in town in support of his 17th studio album, a 22-track opus featuring with cameos by Slick Rick, YG, Wiz Khalifa and many more.
~~~~~~~~

Dec. 3: Sonny Smith @ BFF.fm Studios (LOCAL)
Sonny Smith makes a solo appearance for Bff.fm's first-ever Giving Tuesday Gala, a fundraiser for the nonprofit online radio station among the curiosities at its "Secret Alley" headquarters, a low-key underground arts space in the Mission. (Full disclosure: I'm a volunteer DJ for the station).
~~~~~~~~

Dec. 6: Phantogram @ Mezzanine
Phantogram makes a rare club performance at Mezzanine ahead of the venue's impending closure at the end of the year to make room for – you guessed it! – more office space. It should be a special night with the New York duo, who last played the much-larger Bill Graham Civic Auditorium and Fox Theater on recent Bay Area tours.
~~~~~~~~

Dec. 7: Angel Olsen and Vagabon @ Fox Theater
Angel Olsen takes a turn at synth-pop with her new album, All Mirrors, and the results are striking. Her vocals are as haunting and lonesome as ever, but there's space in these tracks that show a whole new side of her songwriting. She's joined by Vagabon, who took a similar path for her second album, shifting from guitar-driven songs to a more synth-focused sound.
~~~~~~~~

Dec. 8: DIIV @ The Fillmore
If you like your tunes dark and heavy, look no further than DIIV's third album Deceiver. The October release delivers sonically sprawling shoegaze with recurring themes of frontman Zachary Cole Smith's ongoing battle with addiction.
~~~~~~~~

Dec. 9: How the Grouch Stole Christmas w/ Murs @ Cornerstone Berkeley
It's the end of an era as the long-standing "How the Grouch Stole Christmas" holiday tradition comes to an end with its final tour stop in the East Bay, the Grouch's stomping grounds before he decamped over a decade ago to live in Maui. He's joined by lauded lyricist and former Living Legends comrade Murs. Together, they debuted a new project and joint album in November called Thees Hands.
~~~~~~~~

Dec. 9-11: X @ The Independent
It's a punk rock Christmas this year at the Independent X, the seminal LA punk outfit that has somehow managed to tour for +30 years while almost every other band from their scene faded away.
~~~~~~~~

Dec. 13: Me First and the Gimme Gimmes @ Slim's
Mid-December is prime time for a good laugh, and Me First and the Gimme Gimmes deliver all of the jokes and the jams. The cast of punk rock all-stars, including NOFX's Fat Mike, deliver blistering power-chord driven versions of the American pop songbook. Highlights include Paula Abdul's 80s hit "Straight Up," Hall & Oates classic "Rich Girl," and Elton John's masterpiece "Rocket Man."
~~~~~~~~

Dec. 16: Thurston Moore Group @ The Chapel
Out of all of Thurston Moore's various music, noise, poetry, and experimental projects, The Thurston Moore Group is the lineup that has the most similarities to Sonic Youth, the pioneering art / rock / punk band that dissolved in 2011. If his show at The Chapel is anything like the 2017 release Rock N Roll Consciousness, you'll find long-form guitar explorations that wouldn't feel out of place on the last few Sonic Youth albums.
~~~~~~~~

Dec. 26: Poolside and Sandy's @ The Fillmore
The day after Christmas is prime time to flush out any remnants of the pine-scented holiday and gear up for the new year. Get into the mood with a double shot of musical sunshine from Poolside and Sandy's. It's a big gig for Poolside, who make their first headlining appearance at the Fillmore. Meanwhile, Sandy's continues to build its local following with a sound that feels like it was forged in the back of a van parked at Kelly's Cove.
~~~~~~~~

Dec. 28: Dam-Funk @ August Hall
LA modern funk pioneer Dam-Funk returns with a headlining set at August Hall supported by Nosaj Thing and Machinedrum. This gig follows the recent 10th anniversary of Dam's celebrated debut album Toeachizown, an essential touchpoint in the evolution of funk and a catalyst for the modern funk movement.
~~~~~~~~

Dec. 31: NYE
New Year's Eve is stacked with options for live music and club events. The bench is deep with top-ranking EDM DJs and live shows at basically every Bay Area venue. Highlights include Portugal. The Man with Chicano Batman, The Marias, The Claypool Lennon Delirium, Dead & Company, and many more. Plan your night with SF Station's New year's Guide and usher in the new decade.
Other noteworthy Bay Area concerts in December:
Dec. 3: Battles @ The Independent
Dec. 5: Pixies @ August Hall
Dec. 7: Lee Fields and the Expressions @ Slim's
Dec. 10: Allah-Las @ The Fillmore
Dec. 11: Thievery Corp and Brazilian Girls @ Fox Theater
Dec. 14: Wonder-Full SF @ Mezzanine
Dec. 12: Mustard @ The Warfield
Dec. 21: Berner Cookies Christmas @ The Warfield
Dec. 27: Too Short @ August Hall
Dec. 27: SOB X RBE @ The Warfield
Dec. 30 & 31: The Marias @ Swedish American Hall
Find more concerts with SF Station's events calendar and sign up for our email newsletter to get all the best events delivered to your inbox each week.