Hetal Shah Left the Tech World to Open a Creative Indian Restaurant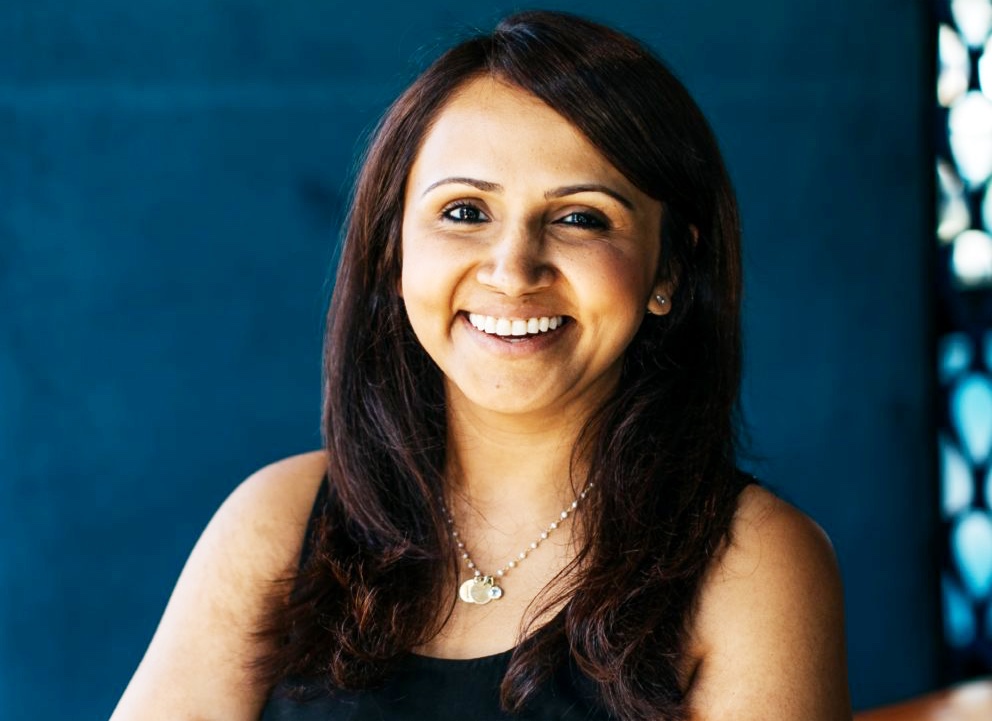 The area surrounding the San Francisco Opera and the adjacent area on Van Ness doesn't offer very many quality eateries, at least that was until August (1) Five opened. Behind the always-full restaurant is Hetal Shah; ex-Google employee and mother of two. She's serving imaginative, non-traditional takes on Indian cuisine, with happy hour and lunch recently added to the mix. We caught up with Shah and talked about change, to-do lists and corn chaat.
What brought you to leave your role in marketing at Google and open a restaurant?
My decision to leave tech was a personal decision in order to gain perspective and explore other professional opportunities that I could be passionate about. My husband and I wanted to open a modern Indian restaurant as we saw this as a huge gap in the San Francisco dining scene. We saw some amazing transformation of ethnic food within nouveau Cali ethnic restaurants such as Lolo, Farmhouse Thai, Slanted Door, La Mar and more.
In your own words, how was the concept of August (1) Five crafted?
The original concept was a more casual concept with a vibrant bar scene integral to the menu offering. However, when we got the space located near City Hall, we wanted to have a concept that would be appropriate for the neighborhood and the arts district crowd. In addition, we wanted to create a destination that caters to the guests & couples celebrating their weddings at City Hall; which is just a kitty corner from our restaurant. We've now celebrated with hundreds of couples & their families that have come to our restaurant to celebrate their big day.
What does your day to day look like?
My day to day varies quite a bit as I oversee a handful of the inner workings when running a restaurant, including HR, operations, finances and marketing, catering, and most recently our bar program. For example, Tuesdays are my days to check in with our Executive Chef, Manish Tyagi. Fridays are my days to clean up to-do list that gets piled up from the entire week.
What's currently your favorite dish on the menu?
The corn and tarro chaat dish, as well as our all-time favorite mushroom pot pie are both dishes I currently crave. We also recently launched lunch, and the shrimp salad with stone fruit, fox nut mixed with tikka masala dressing is light and refreshing.
What accomplishment are you the most proud of, so far? And why?
I am very proud of getting the initial 3.5 star review by Michael Bauer in the San Francisco Chronicle! That was definitely the highlight of our first year, and quickly followed by being nominated in the Top 100 restaurants in the Bay Area. We created our original concept based on our dining experiences around the world, and we have stayed true to our vision.
What is it like to be a female restaurant owner? Who are your mentors and inspirations?
Like tech and many other industries, it does take time for a new and female restaurateur to establish respect as it is a male dominated industry where very few females own or are the Executive Chef of a restaurant. Elizabeth DePalmer of State Bird Provisions/Progress, Emma Rosenbush of Cala, Pim Techamuanvivit of Kin Khao/Nari, and Thomas McNaughton of Ne Timeas are some of the folks who have been my mentors and source of inspiration.
What's next for August (1) Five?
The plan is to grow our business, and by launching our new lunch menu we are excited to tap into additional channels such as delivery and private event catering. We are also in conversations to expand in other markets like Seattle and LA over the next couple of years.
~~~~~~~~

August (1) Five
524 Van Ness Avenue, San Francisco
415.771.5900