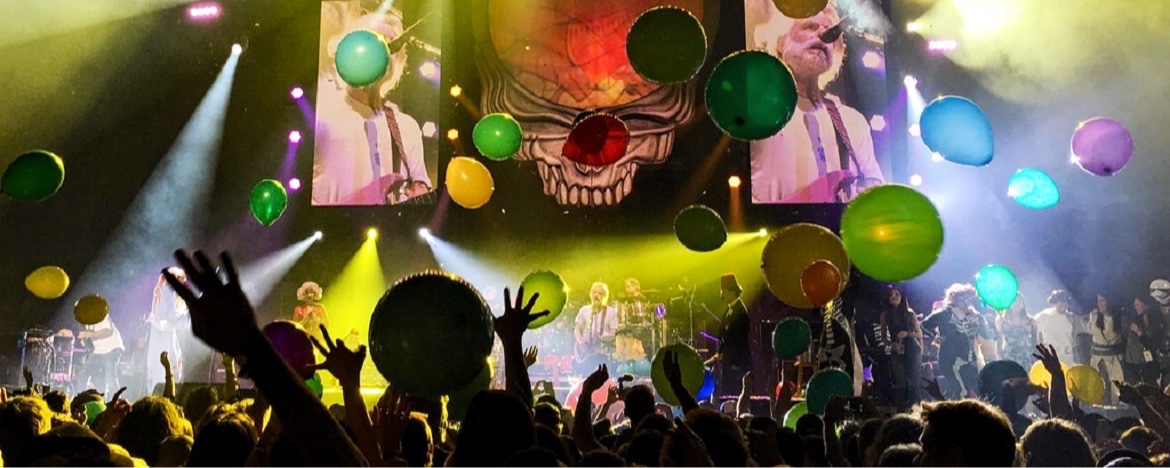 Dead & Company Announce Two 'Fun Run' Shows at Chase Center Including NYE
The legendary Grateful Dead has seemingly gone through multiple reincarnations over the years since Jerry Garcia's passing in 1995. And now, with Dead & Company, the remaining band members have found a hard charging unit to continue playing and touring with. It's pretty interesting that in 2015 John Mayer did a deep dive into the song Althea and the music of the Grateful Dead.
An upcoming performance for Mayer led to him and Bob Weir talking and they decided to play together. Although Phil Lesh decided not to join in, Mickey Hart and Bill Kreutzmann did join Weir to form a formidable hippie-dippy, Grateful Dead core. And so, with Mayer, Allman Brothers' bassist Oteil Burbridge and Fare Thee Well / RatDog keyboardist Jeff Chimenti joining in, the reincarnated "Dead" band was formed.
The two shows at Chase Center (December 30th and 31st) will close out 2019 with classic, unforgettable music that features some of the Grateful Dead's most memorable songs; covering the gamut of emotions: sorrow, drinking, heart break, joy, love and of course those unfortgetable jams. The band is currently on the Fun Run 2019 tour – tickets go on sale October 4th at 10am.