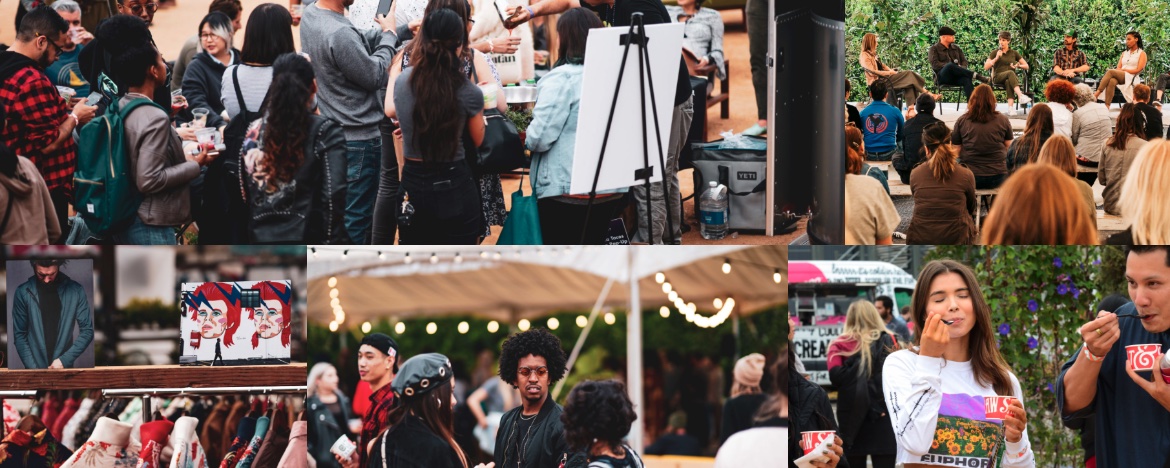 The Outpost Bringing Art, Lifestyle, and Culinary Experiences to San Francisco City Market
The Outpost, a San Francisco-based events and experiences marketing agency, is bringing its lifestyle festival to the Midway on Saturday, October 19th. San Francisco City Market will feature culinary experiences (including a meatless workshop from Beyond Meat), music events (including an immersive sound experience from Envelop), and various brand experiences by Harley-Davidson, JBL, and more.
The event will also showcase a few panels, two of which are particularly relevant to San Francisco today. The first, "The State of Music in San Francisco," includes Mariecar Mendoza (SF Chronicle), Chad Heimann (Live Nation), Pete Glikshtern (The Midway), and Maggie Weiland (SF Entertainment Commission), in what could be an enlightening talk from four different perspectives on the struggling (or dying, some would argue) music scene in the city. Another panel focuses on "Building Better Transportation" in San Francisco and the Bay Area.
See the full list of experiences and panels.
~~~~~~~~

San Francisco City Market
Saturday, October 19, 12noon to 7pm
at the Midway, 900 Marin Street in San Francisco