2019 Fleet Week San Francisco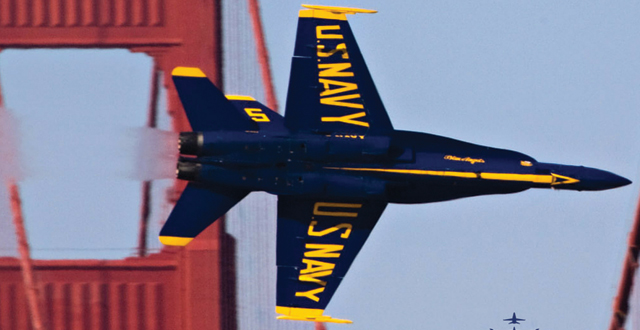 The sounds of jets overhead remind us… it's that time of year again. Prep the pets and scout that nearby hill with a panoramic view to catch the action, Fleet Week San Francisco is back. If you plan on being in The City this weekend, public transit and walking may be your best mode of transportation.
Fleet Week, for the most part, takes place along the Embarcadero and Marina Green. Although the air show on Saturday and Sunday (October 12th & 13th, 12noon – 4pm) is the obvious highlight, there are other recommended happenings and events going on all week. Highlights include:
* The parade of ships ushers the ships into the Bay, but ship tours are available all week. They're free, fun & educational. If you've never been on a ship, not a boat, this is your chance to take in how big these naval ships really are.
* The First Marine Band performs literally all over the city during the week.
* The Blue Angels will be doing practice runs on Thursday, October 10th and Friday, October 11th.

* Watch the Blue Angels perform their crazy stunts from the best seats in San Francisco – out on the water. The cruise comes complete with a lunch buffet and bottomless mimosas.
* The celebrations don't end after the Blue Angels fly! Kick-off your Fleet Week weekend with the ultimate Yacht Rock Party, the Fleet Week Sail Away Bash.
* Catch the Fleet Week fireworks show aboard a yacht, including dinner and a DJ.
* The K9 event at Duboce Park (Oct 12th at 11am)
* The High School Band Challenge in Golden Gate Park (Oct 14th at 10am).