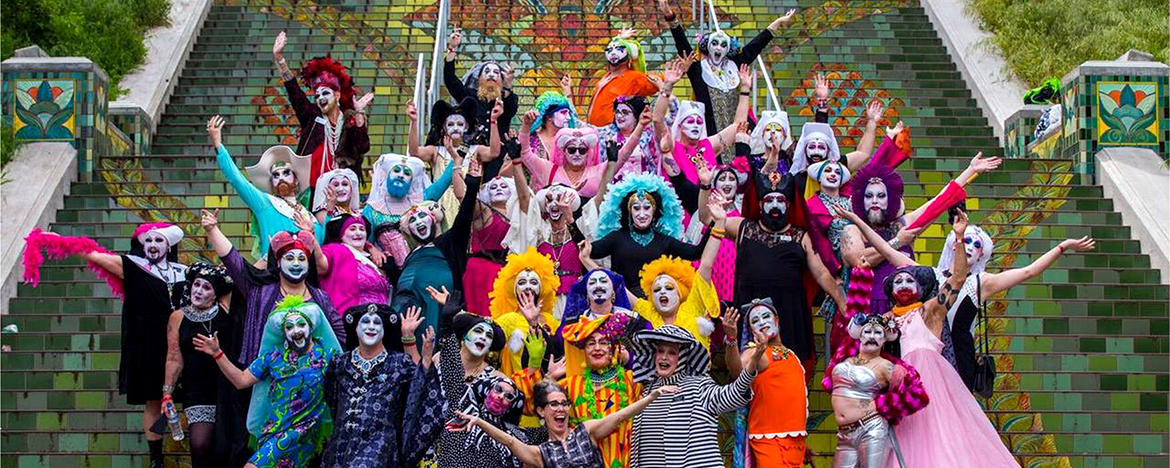 GLIDE's Legacy Gala Honors The Sisters and Mpumi Nobiva
For over 50 years, GLIDE Memorial has reached out to those in need via their good works in the community. The services they provide are many, but on one special evening GLIDE also recognizes others who are doing positive work with a fundraiser; the Legacy Gala.
"It is inspiring to see this young generation of philanthropists supporting GLIDE. We are building on our fifty-plus–year history to create a new generation of services to help those in crisis and poverty, and the support that GLIDE receives from the Legacy Gala and its generous and philanthropic attendees will help us meet those goals," said GLIDE President and CEO Karen Hanrahan.
This year's Reverend Cecil Williams Legacy Award goes to The Sisters of Perpetual Indulgence for their devotion to community service, ministry to those on the edges, efforts in promoting human rights, and respect for diversity and spiritual enlightenment.
The Janice Mirikitani Legacy Award goes to Mpumi Nobiva, an international speaker, graduate of the Oprah Winfrey Leadership Academy for Girls, and current Leadership Academy board member for her domestic violence and HIV/AIDS advocacy in South Africa.
~~~~~~~~

Tenth Annual GLIDE Legacy Gala
Saturday, September 7th, 8pm – midnight
at August Hall, 420 Mason Street in San Francisco