Don't Miss These 7 Bay Area Concerts in August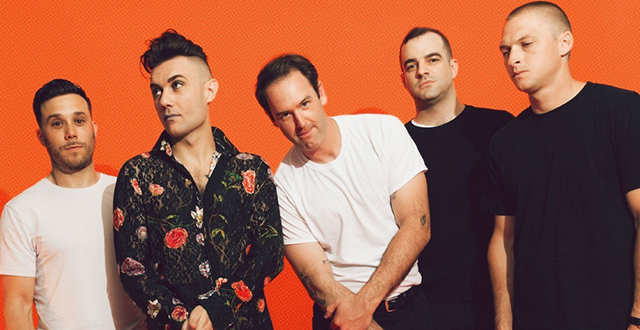 We get it. Outside Lands music festival is kind of a big deal. In fact, it's the biggest deal of the year in terms of size for a single Bay Area music event. But there's a lot more music goodness going on throughout the Bay Area in August, too. Check out some of the highlights:
~~~~~~~~

August 1st: Sugar Candy Mountain x Mahawam @ Oakland (FREE / LOCAL)
Create your own mini staycation with this free show organized by BFF.fm at the Jack London Square ferry terminal featuring Oakland psych-pop favorites Sugar Candy Mountain and local rapper Mahawam. If you're coming from SF, the ferry across the bay is the way to go. All the bases are covered with burgers from Belcampo, Three Weavers brews, and wares from local vendors.
~~~~~~~~

August 9th: "Weird Al" Yankovic @ Greek Theater
Ready for a laugh? Bathe in the ridiculousness of musical parody master "Weird Al" Yankovic under the stars at the Greek Theater. He's got +35 years of comedic jams in his arsenal, including his latest, "The Hamilton Polka," and hip-hop spoof favorites "White & Nerdy" and "Amish Paradise."
~~~~~~~~

August 11th: Rock 'n' Roll Flea Market @ Bottom of the Hill (LOCAL)
For those that like to rock (and shop), Rock and Roll Flea Market brings a family-friendly day of music and +20 local vendors to Bottom of the Hill. Dig for new tunes with local labels and vendors, hit the racks for new threads, and find another excuse to blow your rent money on music gear as Kepi Ghoulie (Groovie Ghoulies), Three O'Clock Rock and BLAMMOS (members of the Phenomenauts) provide the soundtrack. Aburaya Japanese Fried Chicken will be in the house, too.
~~~~~~~~

August 16th: Kelley Stoltz @ Bottom of the Hill (LOCAL)
Kelley Stoltz, a long-time champion of the Bay Area indie scene, is back with new music. Details are slim, but we know this much: He has a new record coming out this fall called My Regime and he'll be touring in the UK and Europe soon. Before he hits the road, you can be one of the first to see the new songs live at Bottom of the Hill.
~~~~~~~~

August 22nd: Goth Babe @ Great American Music Hall
Goth Babe is the musical identity of Griff Washburn, who lives and records in a Ford F-250 camper that travels up and down the West Coast. His latest EP Mt. Hood offers a sentimental yet upbeat soundtscape that's a perfect fit for summertime wanderlust. Who knows, maybe you'll even get some camping tips for your next trip.
~~~~~~~~

August 23rd: Ceremony, Pissed Jeans @ August Hall (LOCAL)
There's just not enough Ceremony in the world. Despite calling Rohnert Park home base (just an hour north of SF), shows in the Bay Area are few and far between. It's a big night for the band at August Hall as the first gig of their U.S. tour lands on the release date of their latest LP In the Spirit World Now. Don't expect a listless stand-and-nod crowd at this one.
~~~~~~~~

August 23rd: Herbie Hancock x Kamasi @ Greek Theater
There's no better pairing in jazz than the double bill of Herbie Hancock and Kamasi Washington at the Greek Theater. Herbie Hancock has reinvigorated the genre many times over with his injection of funk (Head Hunters), hip hop ("Rock It") and other experimentations into his music at various points of his career. Kamasi Washington is the most visible of a new generation of musicians that has kept jazz alive with an energy that has brought it out of stodgy venues and into younger crowds at rock venues and music festivals. It will be a celebration of the past, present and future as the final date of their tour lands at the Greek Theater.
~~~~~~~~

Looking for more? Check out SF Station's concert calendar.