Transbay Transit Center Fixed, Reopens July 1st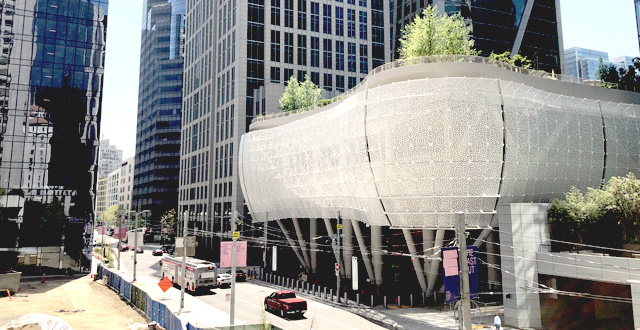 Eight months after cracked steel girders were found and forced its closure, the Salesforce/Transbay Transit Center, and likely the Salesforce rooftop park, will reopen on July 1 at 6am.
~~~~~~~~

Update on June 25th: Food Truck Lane is bringing the Bay Area's best food trucks back to the heart of San Francisco. Starting Monday, July 1st, hungry commuters and FiDi desk jockeys can satiate their lunchtime cravings with quality, local food from a rotating line-up of 6 to 8 trucks at the newly reopened Salesforce Transit Center.
Parklab Junction's Food Truck Lane rolls out all the stops so the Transit Center can finally take its place as the city's favorite bus stop. Every Monday through Friday, a constant stream of new trucks will serve everything from bratwurst to burritos, poke to Peruvian food, and doughnuts to dumplings.
Previous Update:Twenty-three regularly occurring free programs, as well as daily amenity areas – a reading room, the art cart, and the games cart – will be available to the public when Salesforce Park reopens July 1st atop the Salesforce Transit Center, according to Ashley Langworthy, the Western Region Director of Biederman Redevelopment Ventures, which programs and operates Salesforce Park.
Yoga, meditation, boot camp, crafts, bird watching, children's activities for varied ages, knitting, swing dancing, and live music are among the many free programming options planned when the park re-opens.
~~~~~~~~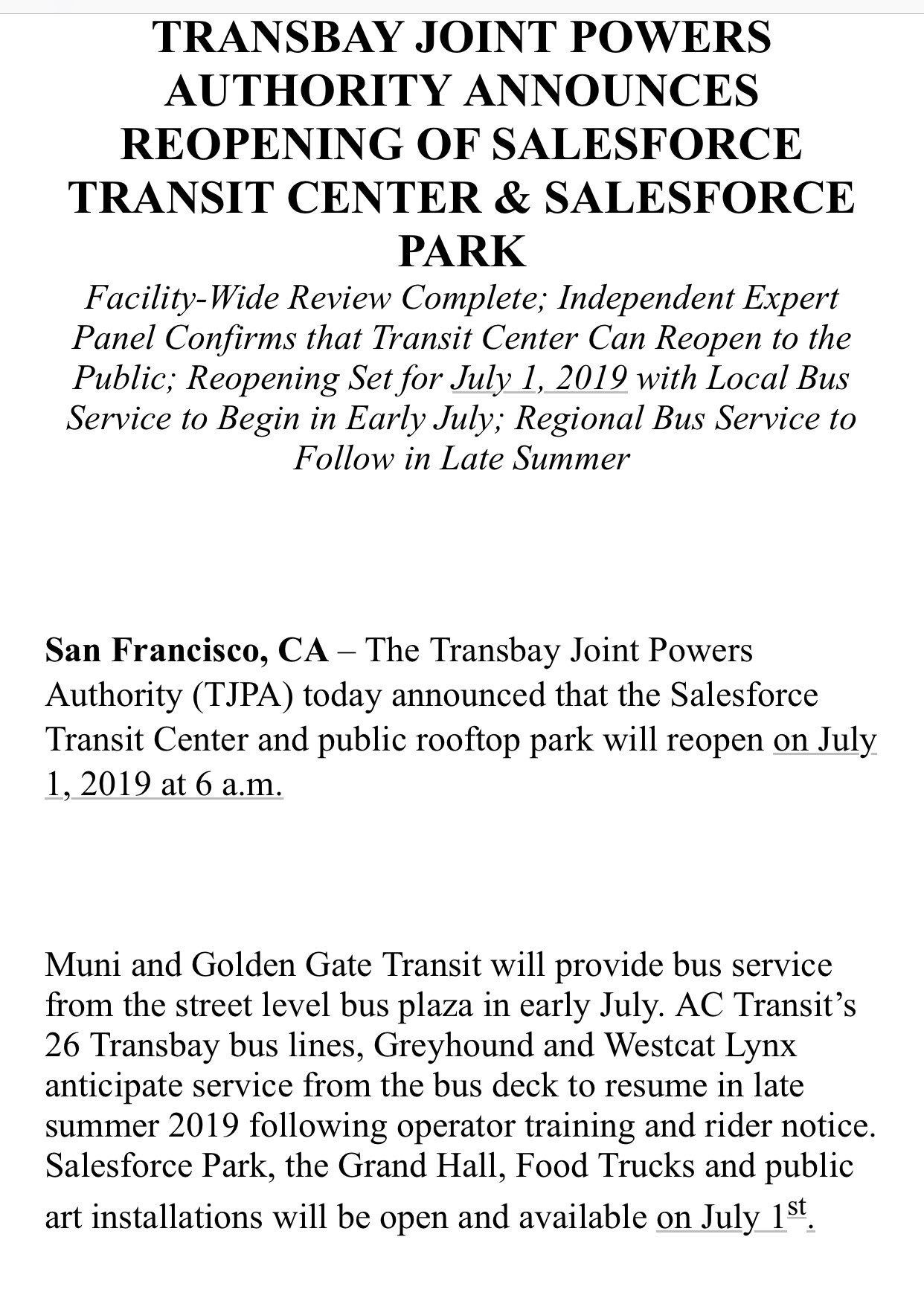 Grand Opening Images by Cheryl Guerrero – Full gallery
More info: Salesforce Transit Center