Summer Jazz is Filling the Air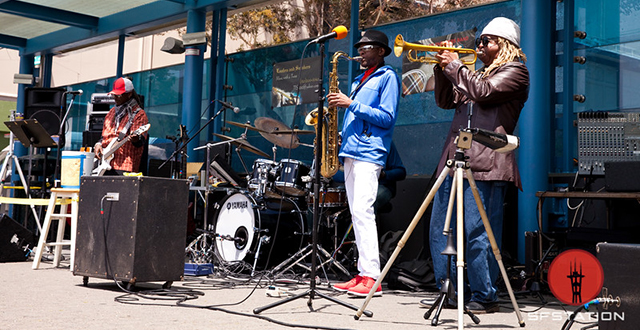 With the Healdsburg Jazz Festival finishing up this weekend (ends June 9th) and the SFJAZZ Festival gearing up (Free Kickoff Party on June 11th and the festival runs June 11th – 23rd), it's clear, we're in prime jazz season. And three more big "can't miss" festivals are coming to Northern California that will bring unique sounds from all over the world and feature top artists in the world of jazz. So make your plans and embark on a musical voyage in the summer sun.
~~~~~~~~
"Jazz stands for freedom." – Dave Brubeck
~~~~~~~~

The Fillmore Jazz Festival (July 6th & 7th)
Fillmore Street comes alive with music in porches, alcoves and out on the streets. It's the largest free Jazz festival on the West Coast. Visitors can groove to the sounds of live music from multiple stages, spanning over 12 blocks.
~~~~~~~~
"It's taken me all my life to learn what not to play." – Dizzy Gillespie
~~~~~~~~

San Jose Jazz Summer Fest (August 9th – 11th)
As we make our way south to San Jose, in early August, the downtown area closes the streets and the bars along South First Street come alive. Multiple stages and venues feature 100+ acts, honoring the vibrancy of jazz with world-renowned artists as well as influential trendsetters pushing the genre forward.
~~~~~~~~
"Do not fear mistakes, there are none." – Miles Davis
~~~~~~~~

Monterey Jazz Festival (September 27th – 29th)
Monterey Jazz Festival is possibly the world's best jazz festival. It's the longest running jazz festival in the world and has stayed true to its mission to bring "the best jazz people in the whole world playing on the same stage, having a whole weekend of jazz." Over 500 artists will be performing.