Milk Bar Hosts Baseball Gregg, Max Gardener & Video Age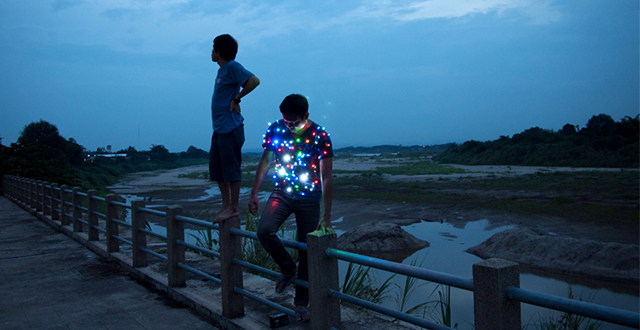 One of my favorite discoveries of the year is indie pop duo Baseball Gregg. These boys know how to combine echoing, dreamy vocals with fun, cabana beats, poppy synths and funky chord changes that have a fun carnival vibe. Tracks "Cyber" and "Bleach" off the EP Gifts are fine examples of their sound.
Originally from Italy, the duo, now based in Stockton, just released their latest single, "The Movies," which features William Corduroy's masterful guitar work and the artist Pecas; creating sensual vocal stylings, somewhere between R&B and dream pop purity.
Speaking of purity, San Francisco's Max Gardener will be gracing Milk Bar's stage with the happy, melodic intricacies of his guitar work. In April Gardener released the self-recorded / self-mixed album Children Melting Velvet, and it's a testament to the sophistication he's brewing. Songs are upbeat and poppy, at times funny and sometimes make you want to bust a sweet, sweet move.
The night's headliner and traveling act is Video Age, a New Orleans duo with a true mastery of funky old synth machines and a gift for creating albums bursting with cohesive variety. Songs like "Pop Therapy" are like if Paul Simon met up with Daft Punk then Genesis walked into the room and only Peter Gabriel stayed. "Scenic Highway" has got some major ELO-ness going on, and "Is It Her" is like a sweet Gibbs-McCartney love song with a twist of synth. But dreamy seventies comparisons asides, these boys are a trip all on their own and we are pretty jazzed they're coming through San Francisco.
~~~~~~~~

Video Age with Max Gardener and Baseball Gregg
Friday, May 24th, 8pm
at Milk Bar SF, 1840 Haight Street, San Francisco