5 Fun Activities to Treat Mom on Mother's Day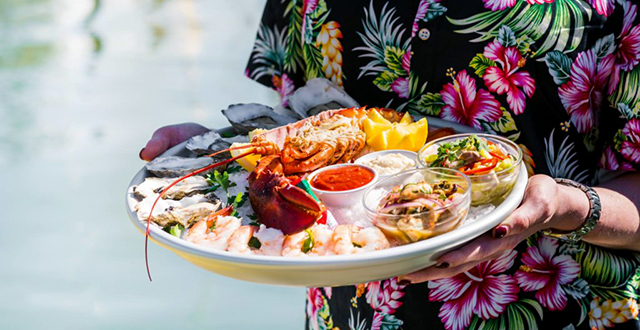 With Mother's Day just around the corner, why not take the 'experience is better than a gift' approach? Instead of giving mom yet another scarf or scented candle, show your love with your time; take her to an exercise class, an exhibition or a play. Here are 5 exciting ideas you both can enjoy.
Muse about Gauguin and Monet at the DeYoung
Due to lucky timing and great programming on the behalf of the DeYoung, you can now view the two French geniuses back to back on a single visit. Your art loving mom would appreciate the tragic tribulations and beautiful oil paintings of the Monet exhibit, and the two of you can discuss Gauguin's scandalous lifestyle and bold colors over coffee. Admission details can be found here.
50 Hagiwara Tea Garden Drive, San Francisco
~~~~~~~~

Sweat together at RockSalt Pilates
Have you and mom ever worked out together? Try something new and book a class at RockSalt Pilates' new Potrero Hill Studio. Pick between three different class emphases (Stretch, Sweat or Strength) and get toned under a chic neon sign glow. If your mom is physically active, this endorphin and good energy activity will contribute to your bonding. And a post-class Boba Guys drink next door will sweeten the deal.
1004 16th Street, San Francisco
~~~~~~~~

Brunch at the historic Sam's Anchor Cafe
Brunch is a Mother's Day staple, but you can put a creative spin on it, by inviting mom to the refurbished, reopened location of the historic Sam's Anchor Cafe in nearby Tiburon. Get situated right on the waterfront and nibble on smoked salmon Benedict, lobster rolls and perhaps a bowl of Aperol Spritz, because Mother's Day is only once a year.
27 Main Street, Belvedere Tiburon
~~~~~~~~

Watch a performance at Minnesota Street Project
You know Minnesota Street Project for art, but its first Visiting Choreographer and ODC Resident Artist Lauren Simpson has recently added a DANCE EXHIBIT to the mix. The creative performance is a dialogue between art, space, and movement; followed by a discussion. A perfect event for the mom who enjoys various aspects of multi-disciplinary art forms. More details can be found here.
1275 Minnesota Street, San Francisco
~~~~~~~~

Picnic together at Off the Grid
Your mom's probably heard of Off the Grid, but an outdoor picnic at this newly reopened Presidio location will be a nice surprise. More family friendly and spacious than some Off the Grid installments, the Picnic comes with delicious vendors, green lawns and Golden Gate Bridge views, plus occasional musical performances and the surrounding environs of one of San Francisco's most iconic neighborhoods. Picturesque selfies, tans (hope it's sunny) and the outdoors come together, over a taco or two.
Presidio Visitor Center, 210 Lincoln Blvd., San Francisco