Musicians From Trump-Banned Countries Performing at Brava Theater Center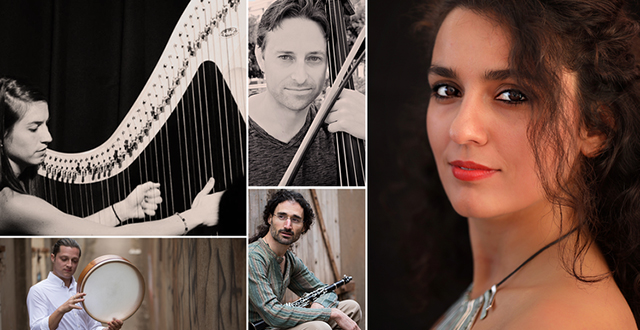 A little more than two years after President Trump's travel ban took effect, a group of artists from the banned countries will be performing at the Brava Theater in San Francisco on May 5th. Presented by Red Poppy Art House and curated by Dina Zarif, an Iranian-born performer of classical Iranian folk songs, the event will feature performances by ensembles, musicians, and visual artists from countries affected by Trump's various executive orders, including Iran, Syria, Libya, Sudan, Iraq, Chad, Yemen, Somalia, North Korea, and Venezuela.
Acknowledging that the ban largely targets Muslim-majority countries where women often lack the opportunity to perform solo, the event will also spotlight female musicians from those countries.
"Love, peace, and empowerment is the message of the evening," according to event organizers.
Performers (and regions of origin represented) at the event include the Rojan and Bamdad Ensemble (Kurdistan), the Dina Zarif Ensemble (Iran), the VNote Ensemble (Venezuela), and the Salma El Assal & Sudan Music Ensemble (Sudan).
While Trump's original executive orders faced massive protests as well as challenges by lower courts across the country, last summer's decision in Hawaii v. Trump upheld the ban, barring immigrants and refugees from Iran, Libya, North Korea, Somalia, Syria, and Yemen. Additionally, Venezuelan government officials and their immediate family members are also blocked from entering the U.S. Though blocked in Trump's original executive order, nationals from Iraq and Sudan are not included in the current ban.
Music of the Banned: Her Banned Voice
Sunday, May 5th from 7pm – 10pm, preceded by a visual art exhibition by Iranian artists Mobina Nouri and Samaneh Salehi from 5:30pm – 6:30pm
at the Brava Theater, 2781 24th Street, San Francisco