Shannon Shaw's Solo Tour Comes to The Chapel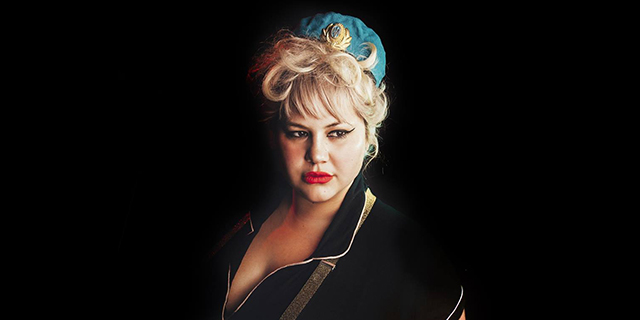 Shannon Shaw is not just the front woman of one of Oakland's most kick-ass bands and she's not just a killer vocalist – bassist; she's a genuinely kind person with an accessibility that's hard to come by. There's an air of purity surrounding Shannon Shaw, an aura of excitement around what she's doing (her Instagram is a fun example). Shaw is accessible, she's earnest about her projects, and she comes off as ever grateful for what she's working on. These "purity vibes" come out solid n' strong in her first solo album, Shannon in Nashville. We're quite pleased she's on tour and, of course, that she'll be playing a couple shows in Northern California.
Shaw has been playing with Shannon and the Clams since 2009, and they're a huge Oakland favorite. For those of you who don't know these guys, the band is punky doo-wop with some beachy psych rock with fifties R&B vibes thrown in for good measure. They're a unique delight, from their musical creativity to their mesmerizingly solid fashion choices. As the Clam's popularity has grown to a dreamily high level, they've been booking less of their small local shows, but fret not, The Clams are once again one of Burger Boogaloo's headliners this July. But back to Shannon.
Shaw's solo album is like Motown meets Nashville; it's still got a touch of that fifties and sixties doo-wop charm we hear with the Clams, but with a slightly more gentle, country-kissed rock; kind of a Patsy Cline-Roy Orbison with an Etta James cryin' out loudness about it. Shaw's voice is harder to place than that, so listen for yourself. The set of lungs on this one are strong.
Refreshing threads of honesty are woven throughout each track; lyrics have a simple and pure poetry about them and a humble realness. Songs like "Freddies and Teddies" (that music video? Props to that animatronic cat and those jammin' bears), "Golden Frames," and "Leather, Metal, Steel," can nearly bring a person to tears. And, of course, the production on the album is absurdly fine, thanks to Dan Auerbach and the Easy Eye Sound folks. Those people just can't make anything less than auditory gold.
Before her big show at BottleRock on May 24th, we're pleased as pie that Shannon'll be playing The Chapel (a venue with some of the best sound in the city in this lady's humble opinion).
Shannon Shaw
with Psychic Hit and B-Side Brujas
Wednesday, May 22nd at 8pm
at The Chapel 777 Valencia Street, in San Francisco