Put These March Food and Drink Events on Your Radar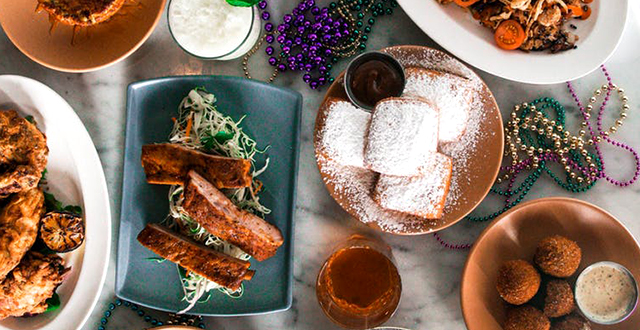 Congratulations, you officially survived February, also known as the worst month of the year. Looking ahead, the rain will subside, your appetite for life will return and you'll want to check out all of these fun events and happenings.
Feast at Rooh's collaborative dinner
When two excellent restaurants collaborate, we spend our weekly eating out budget at once. Rooh, the inventive Indian restaurant, is Partnering with Nico, the excellent French-Californian, for a six-course dinner full of decadence (think baked oysters, lamb with mole and more). Tickets are $135, reservations can be made here.
Nibble and watch basketball with Made by True
Made by True is raising the steaks when it comes to watch parties. On March 22nd, 6-8 pm, the beef jerky and bitlong brand is partnering with Bumble and hosting a viewing party as part of the NCAA March Madness. Meaty nibbles, drinks and lots of enthusiasm are to be expected, at the event is free.
2266 Union Street, San Francisco
Watch the Bachelor Pick His Sweetheart at The Brixton
You know you hate-watch The Bachelor, so why do it alone? The Brixton in Cow Hollow will be hosting a Bachelor Final Rose viewing party on Monday, March 11th. Cypress Grove will be supplying complimentary cheeseboards (to celebrate the truly cheesy show) and J.J. Pfister, an organic distillery, will offer special cocktails. Plus, discounted rose, actual roses and, of course, big TV screens to watch the drama go down. Make reservations here.
2140 Union Street, San Francisco
Taste Tapas at Last Rites
During the month of March and beyond, the tiki-themed bar is hosting a Feed Me Chula Pop Up. Every Monday night, from 7 pm to 11 pm, the pop-up restaurant by artist and cook Vannessa Gonzalez, will supplement the bar's excellent cocktails with bites inspired by Mexican and Basque cuisine. Expect deviled eggs, flatbreads, and more.
718 14th Street, San Francisco
Eat by the Fire in Sausalito
Copita Tequileria y Comida, Sausalito's favorite Mexican restaurant, is launching an event series named Wednesdays by the Fire for the duration of March. A three-course menu for $25, with a focus on the restaurant's rotisserie oven, will be served, and you'll get a chance to revisit the very romantic town.
739 Bridgeway, Sausalito
Eat Bi-Rite's Ice Cream without Standing In Line
Bi-Rite ice cream is delicious, and all the tourists to San Francisco agree. With the ongoing remodel at the only ice cream parlor in the Mission, getting your hands on the good stuff has been even harder. But there's hope; beginning Monday, March 4th, Bi-Rite launches its very first Creamery Truck, parked curbside outside the Bi-Rite Creamery as it's being retrofitted. When parked, service will be 12noon – 9pm daily.
3692 18th Street, San Francisco
Celebrate Mardi Gras away from New Orleans
Love Mardi Gras but saving your annual travel budget for a trip to Portugal? Stop by the Fat Tuesday Blowout at Albay Ray's, on March 5th. The Cajun restaurant is promising a live band and unlimited food, including their famous boudin balls, jambalaya, fried chicken, and much more. Tickets are $85, available here.
2293 Mission Street, San Francisco
~~~~~~~~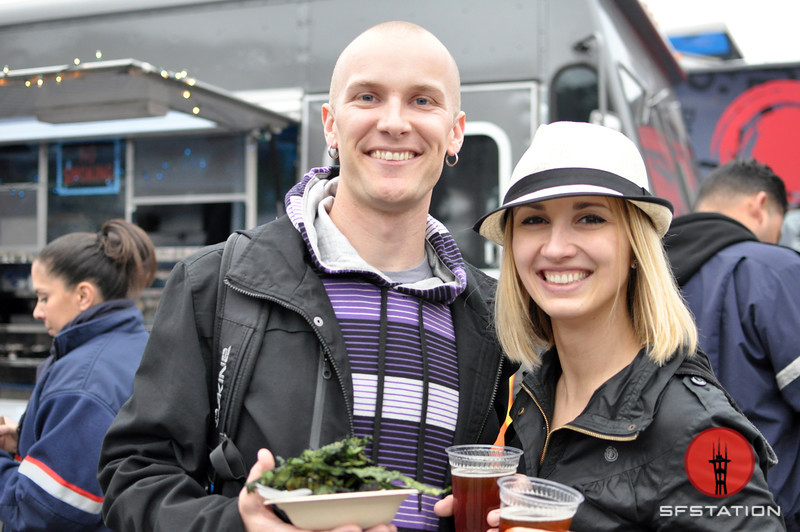 Be There for Off the Grid's first Fort Mason Event of 2019
This Friday is Fort Mason's opening Off the Grid's (OTG) event of 2019, 5pm to 10pm, and every Friday thereafter through October. It's the 9th season at Fort Mason. Highlights for the first week include newcomers Horn Barbecue and Lobsterdamus; plus in celebration of International Women's Day, Off the Grid's VIP Tasting Ticket will feature all female creators on March 8th!
Fort Mason Center, 2 Marina Blvd., San Francisco
Check out the California Artisan Cheese Festival
Not for the faint of heart, the popular festival is a two-day extravaganza of workshops, tasting events, farm tours and other cheese-related events, held in Sonoma County on March 23rd – 24th. Tickets sell out fast, and are pricey, but if you're a true cheese lover, no price is too high.
Multiple Venues, Sonoma County