Peter Frampton's Farewell Tour Concludes in the Bay Area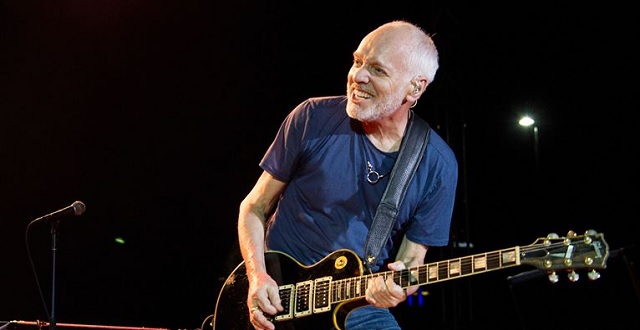 Rock musician Peter Frampton recently revealed he is living with a progressive muscle disorder called Inclusion Body Myositis (IBM) and has decided to retire from touring at the end of this year.
To cap off his illustrious career in grand style, Frampton confirmed plans for a 40-date final tour this summer and fall. The tour kicks off June 18th in Tulsa, Oklahoma and concludes here in the Bay Area on October 12th at the Concord Pavilion.
Frampton disclosed the sad news (about his diagnosis) last Saturday during an interview with CBS, explaining, "I'm a perfectionist and I do not want to go out there and feel like, 'Oh I can't, this isn't good.' That would be a nightmare for me. It's my passion, I've been playing guitar for 60 years. Started when I was eight and now I'm 68. So, I've had a very good run." He adds, "The reason I'm calling it the 'farewell tour,' again, is because I know that I will be at the top of my game for this tour and I will make it through this and people won't be saying, 'Oh you know, he can't play as good.' I can. But we just don't know for how long." The IBM illness is characterized by muscle inflammation, weakness, and atrophy.
Tickets and VIP packages go on sale Friday, March 1st at 10am. $1 of every ticket sold, as well as any donations, will benefit The Peter Frampton Myositis Research Fund at Johns Hopkins, a newly established fund by Frampton and Johns Hopkins, where he's currently being treated.