Benny Gold Says Goodbye, Huf Returns to San Francisco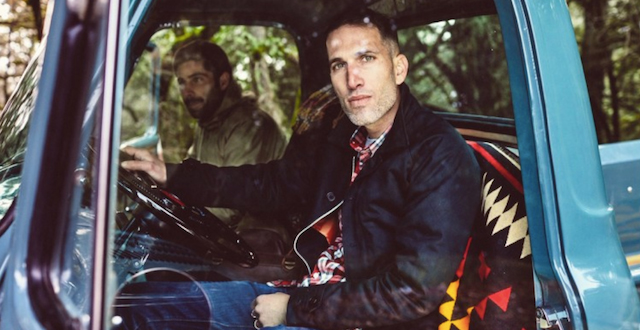 At the end of last month, the iconic skate-inspired streetwear brand Benny Gold announced plans to close its doors at 968 Valencia Street in the Mission.
To many, it must have seemed the only logical doom. Boutique brands and historic venues seem to be going out of business every week as they're gradually priced out of San Francisco.
Still, it was more than just ridiculous rent costs that flipped the switch for Benny Gold, who tends to act on instinct and follow his heart. Rather than watch what he'd created evolve into something no longer recognizable, he made the tough decision nobody likes to make.
Over the past fifteen years, two words have become synonymous with Benny Gold.
Plastered across the city, smattering railings near skate parks and lining bike racks outside neighborhood coffee joints, you'd find tiny glider plane stickers. Their wings emblazoned with the mantra, 'Stay Gold'.
It was meant to be a reminder to a young Benjamin Weiner (Benny Gold), who graduated from Savannah College of Art and Design and came to the West Coast to pursue a career as a graphic designer.
On most days, the glamor of producing work for high-level clients always came with a catch: it wasn't something he could call his own at the end of the day.
"Staying gold is what shapes us, what preserves our sense of self, and what keeps us young," he says on the Benny Gold website. "When it came time for me to establish my own brand, I stayed true to that concept."
The Benny Gold streetwear brand rose from the grassroots to its own local stardom by what seemed like a fluke, at first.
After a serendipitous offer to design a logo for skateboarding legend Keith Hufnagel, and founder of HUF, Gold continued to follow his creativity wherever it took him. It seemed to have wings of its own.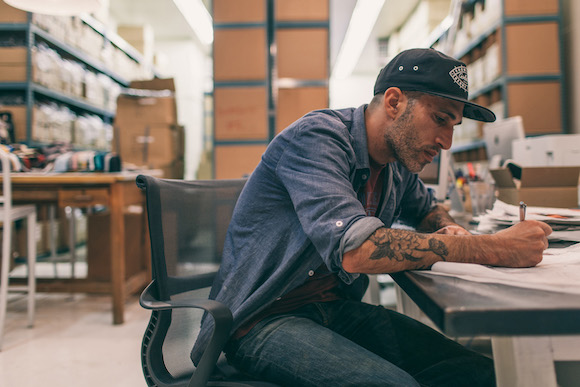 It's what brought him to San Francisco in the first place back in the early 90s, and what's helped refresh the brand ever since.
Behind the brand, there was always a group of dedicated skateboarding enthusiasts and artists, slowly careening into something much larger, holding onto the things that kept them genuine and sane.
The Benny Gold brand quickly became a a fixture of the city, carrying casual attire and skate goods, as well as local conversation in a communal space fueled by pour over coffees. The scene appealed to hip urbanites and scruffier skaters alike.
The Benny Gold designs inherit a retro twist, with the brand's ubiquitous paper plane hiding in plain sight among backpacks, hats and t-shirts like tiny Easter eggs. Benny Gold swag can feel like a blend of both minimalism and vogue, with designs as simple and aerodynamic as the logo itself.
Now that Gold has thrown in the towel on rising rents (the shop's rent went from $1,500 to $8,000 over a few years) he can pivot to the bigger question of what lies ahead in his career.
According to AdWeek, he's headed back to the design world and will be working in the advertising big leagues at Goodby, Silverstein & Partners.
In a farewell letter to Benny Gold fans, posted on the brand's blog, Gold said, "with this success comes it's own set of challenges. I now find myself growing less creatively as my days are spent managing people, budgets, and production issues. I am feeling increasing pressure to follow trends and go more "urban" in the attempt to capture more market share."
He also said, "I am a graphic artist at heart and all I've ever wanted to do is create meaningful things. Therefore, I will continue to put specialty products out into the world in very limited quantities, so stay tuned."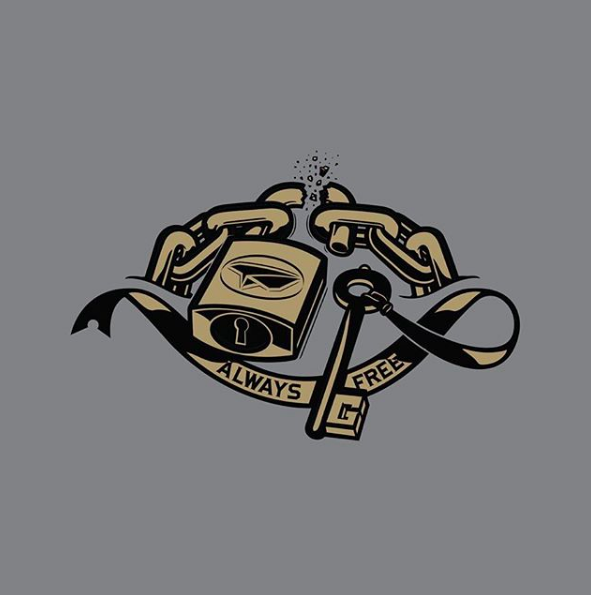 The Benny Gold brand was a project that never really intended to be anything—but then it was.
Gold always just wanted to create art, sell badass designs, and live comfortably. Since opening their first shop in 2010, he half-jokes that he "got sidetracked." If you had met Gold when he was twenty-years-old and told him he'd be running a streetwear company one day, with a borderline cultish following, he might have told you that you were nuts.
Some might see it differently.
As writer Nichole Bernier once remarked, "there are no real accidents, only decisions that feel like accidents, one after another, that take you down a certain road and take on a momentum that can't be reversed."
'Stay Gold' became the hallmark of Benny Gold's work, as he petitioned others to stay "true to your passion, growing up without growing old." It's not a motto he's likely to change anytime soon, for any industry. If there was anything intentional about Benny Gold's crescendo into success, it was a byproduct of his character. Most Thursdays at the design studio, he made himself accessible to his fans, holding open office hours for designers to swing by and talk shop.
In a podcast interview with Jeff Staple for HypeRadio, Gold's words rang true to his mantra once more, as he encouraged young creators not to be afraid of taking steps to make something.
Just start it, Gold said. "You really never know where a personal project will take you, and you never know where anything will take you unless you start."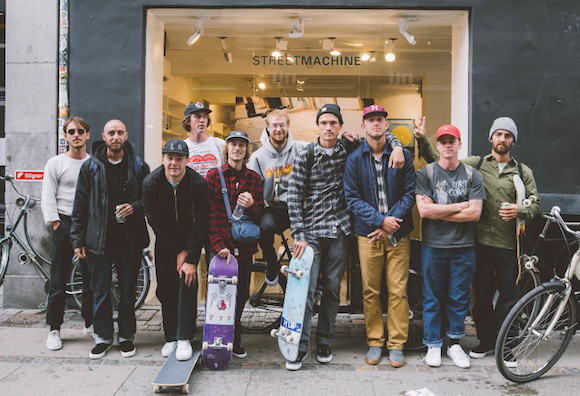 Fast forward to now. You'll appreciate the irony.
Gold got his figurative kickstart so many years ago from Keith Hufnagel when he began working freelance on logo designs. It pushed him in the direction of opening his first store.
Now, a decade after HUF packed its bags to leave San Francisco, it's found itself back in the market for a Bay Area storefront space.
Beginning this month, Gold will be handing over his shop keys to his skateboarding hero and mentor, Hufnagel. HUF will reappear in San Francisco for the first time in eight years at the same 968 Valencia Street address where Benny Gold once stood.
The HUF brand got its start in San Francisco back in 2002, and grew to become a multi-national brand, selling much more than the exclusive sneakers you could find at their historic Hayes Street storefront.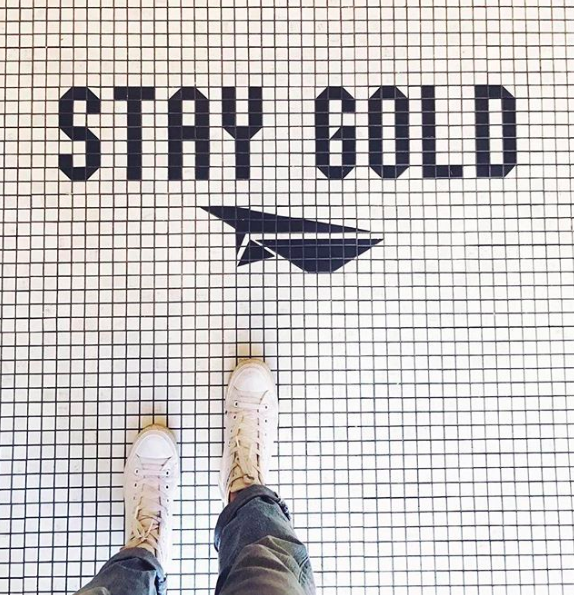 "Life has a funny way of coming full circle and I now have the honor of helping them come back to San Francisco," said Gold, in his letter. "I can't think of a better brand to inhabit the space."
Tidbits: Read the full farewell post about Benny Gold's transition here and how to continue to purchase limited edition pieces from the brand's website. Get updates on HUF's opening in their new storefront space in San Francisco.
artist, Benny Gold, brand, clothing, creator, design, HUF, menswear, Oakland, San Francisco, Shop, skate, Tenderloin, West Coast