Fine Arts Museums Announce Free Saturday Admission for San Franciscans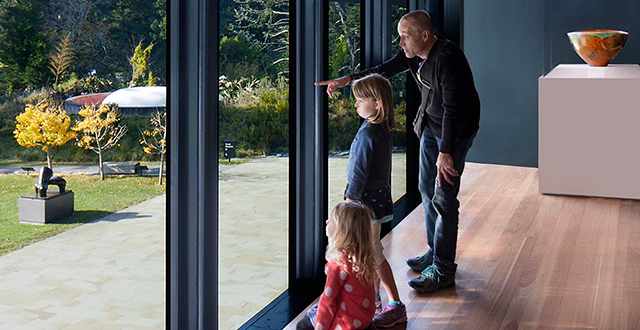 Fine Arts Museums of San Francisco's two museums, Legion of Honor and de Young Museum, are known for their unique settings and acclaimed art exhibitions. In the Bay Area, besides SFMOMA, these are the two museums that present the kind of classic art that has a big following; you know, famous works from established artists like Monet, Gaughin, and Klimt, whose works sell for untold sums of money. And so, when it was announced that, starting April 6th, all San Francisco residents need only present their driver's license or a recent bill with their San Francisco address on it to gain free Saturday admission, it was welcomed news.
Naturally, that got me thinking, "Awesome, now I don't have to pay to check out the upcoming Monet exhibition." And just as naturally, if I was thinking that, I'd be setting myself up for disappointment.
Because free museum admission only applies to the permanent collection exhibits.
That's the caveat. Just make sure the art you'd like to see isn't part of a special exhibition before you head over to the museum and you'll be fine.
Even if the biggest shows are not included in the offer, the permanent collections contain amazing paintings, sculptures, and ancient art too. The art is displayed in beautiful, high-cielinged rooms, where lighting, and all the factors of presentation are considered. It's a great gift to San Franciscans that on any given Saturday, we can just flash our ID, tuck into a museum for free, sit a while, take in a piece of art or two, and then be on our way.
The "Visit" page for each museum has the info you're looking for. Saturday hours at both museums are 9:30am – 5:15pm.
de Young Museum: Golden Gate Park, 50 Hagiwara Tea Garden Drive, San Francisco, CA 94118, 415.750.3600
Legion of Honor: Lincoln Park, 100 34th Avenue, San Francisco, CA 94121, 415.750.3600