Oracle Stays in the Game by Winning the Naming Rights to Giants Stadium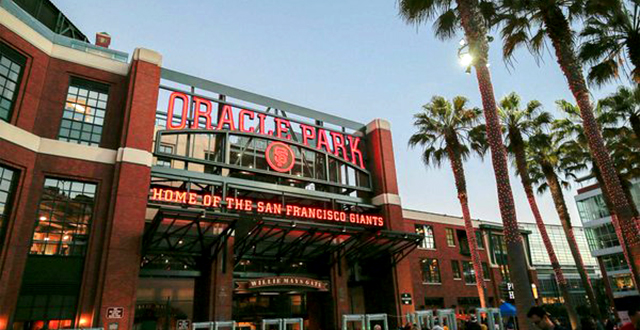 The San Francisco Giants have announced that AT&T Park has been renamed Oracle Park. The 20-year agreement keeps Oracle in the sports arena / stadium name game; their current prime sponsorship with Oracle Arena ends when the Warriors open the Chase Center in 2019-2020.
Curiously enough, since the name change is effective immediately, Oracle will be the name sponsor of both Oracle Arena (Warriors) and Oracle Park (Giants) for a while in 2019. It's obvious that Oracle saw the benefit of being associated with a winner. We can only hope that winning will transfer over to the Giants as they look to regroup from two consecutive losing seasons.

"It's an iconic park, and we kind of view it as a landmark. We said early on we want this park to age gracefully to the point we can feel like what Fenway might feel like in Boston, and Wrigley might feel in Chicago."

"We really like the fact that Oracle is a local company," Baer continues. "They're not going anywhere. We're not going anywhere. Having a Bay Area-based company with the naming rights was a consideration."
For Giants fans, it will take a while to get used to saying "Oracle Park", seeing that a good deal of history has been made while the name was AT&T Park – three world series (unfortunately no series closing games were at home) and Barry Bonds breaking the home run record.
Notes:
This is the fourth name for the stadium. Originally it was named Pacific Bell Park when it opened in 2000. The stadium was renamed SBC Park in 2003, after SBC Communications acquired Pacific Bell; then changed to AT&T Park in 2006. Now it will be Oracle Park for the next 20 years.
Terms of the deal are not being disclosed, but Giants President and CEO Larry Baer termed it "very much in line with other recent naming-rights deals for top-tier facilities." That would make the deal worth around $300 million or so.