Mavericks Annual Perfect Day of Big Surf is Near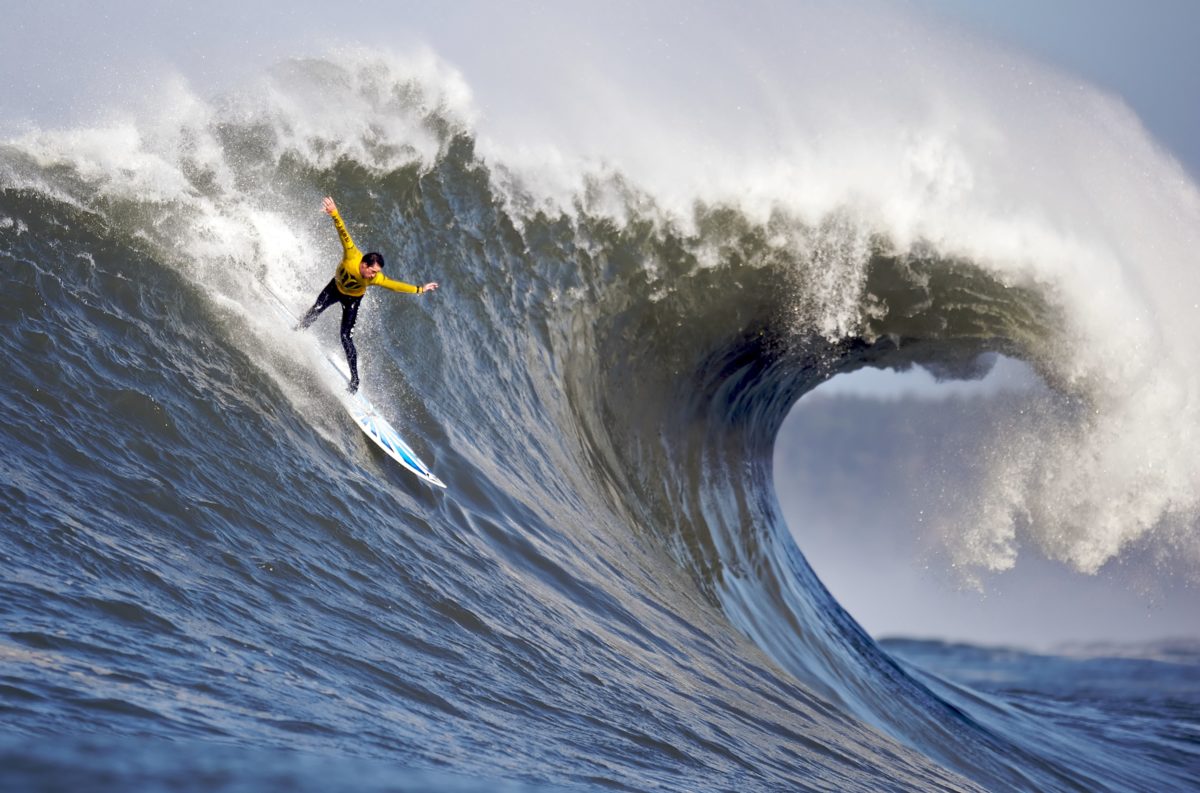 With wave warnings continuing this week, organizers of The Mavericks Challenge are closely monitoring the conditions. The annual big wave surfing competition nearly started on Monday, but surf conditions were too wild and unsafe. And as we've seen in years past, it's possible that Mother Nature won't comply enough to allow the competition.
Update on December 17th: "We will not be running the Mavericks Challenge this week and will wait for more optimum conditions," World Surfing League's big-wave tour commissioner, Mike Parson said. "January is typically the best month for Mavericks so we'll be watching things closely and hoping for a great finish to the season."
"The 2010 contest was close, size-wise, but [this year] it's going to be a bit bigger with a longer period (18-20 seconds versus 16-17 seconds in 2010), which means it's going to be super tough to paddle and everyone involved is concerned it'd be more of a survival contest than anything else." – World Surfing League's big-wave tour commissioner Mike Parsons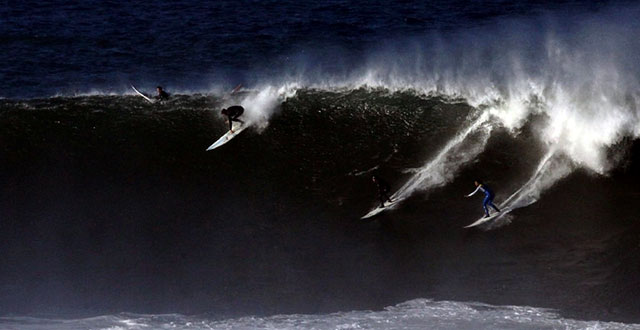 Photo of three surfers by Robert Scoble
For the first time this year, women will compete in the contest off Half Moon Bay. Big Wave World Tour events run 45-minute heats, hour-long finals, quarters-finals for men and semi-finals for women. The one, long, eight-hour day, requires more than a few rideable waves.
With waves rising up to 60 feet and surfers from around the world eagerly awaiting the word, ready to take on the legendary mountain of water, the conditions are set. We can only hope that Mavericks goes on as planned.