The Midway Shares Big Plans for New Years and Beyond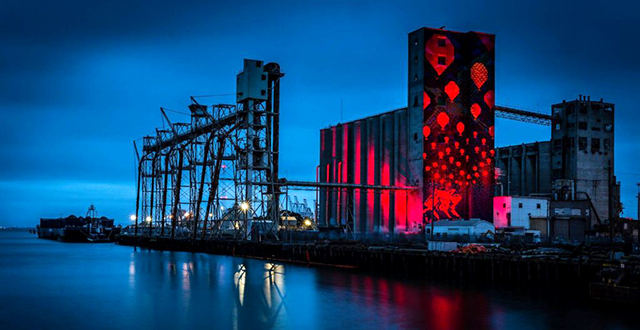 Dogpatch stalwart, The Midway announced two big events for New Year's Eve and New Year's Day. To preview the back-to-back celebratory gatherings, we spoke to the owner and founder Jeff Whitmore to learn more about upcoming plans at the space for the rest of this year and into 2019. The creative complex with an interactive design and a warehouse vibe opened in 2015; on the edge of a neighborhood that was once a hotbed for the rave scene when it was at its height.
Jeff moved to San Francisco from New York 25 years ago, bringing with him a love for the convergence of nightlife with music, art, performances, and experiences. Upon arriving in Cali, he felt that although there was a vibrant underground scene, San Francisco was missing some of the connectivity he'd felt back East.
To address the gap, Jeff opened Mighty (now The Great Northern); targeting an edgier, more fringe nightlife. "Mighty was the perfect place to welcome in folks and music styles that were not quite commercial yet… It had an underground vibe a little bit on the edge of town at that time. It provided the space for things to happen. The folks that were throwing these parties weren't going to feel that comfortable in Ruby Skye or a commercial space." Back then, late-night warehouse parties were common but they were often shut down by police and authorities would confiscate equipment. Jeff believed that Mighty could provide an suitable environment for non-commercial music gatherings.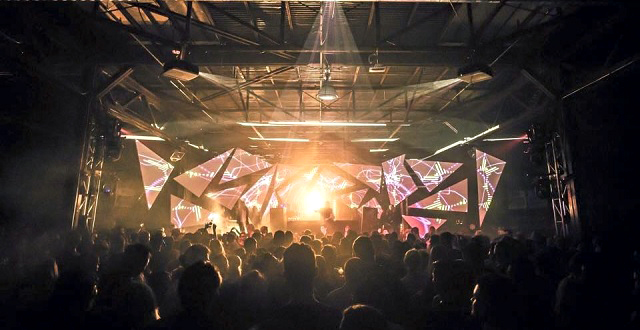 Then came Public Works, which allowed Jeff to open a dedicated art gallery space, with a separate street entrance from the rest of the venue. His first event at Public Works was called Outside Art, a benefit for creative organizations who work with kids on outdoor activities and crafting. He felt a connection to his mission to combine the arts, but wasn't satisfied.
Ultimately, Jeff "sought space in this shrinking city where we can really put out whatever creative expressions there are and have it under one roof and have a synergistic relationship between the arts. As rents got higher and more and more artists moved out, it seemed like a necessity for San Francisco in my eyes to have a hub. That's the way The Midway was born."
Jeff borrowed from his experiences in New York, where live music was infused with art, performance, and oddities that had an element of surprise. The Midway accomplishes this in many ways, presenting house and techno music to an audience that's unlikely to go to the SFMOMA or an art opening.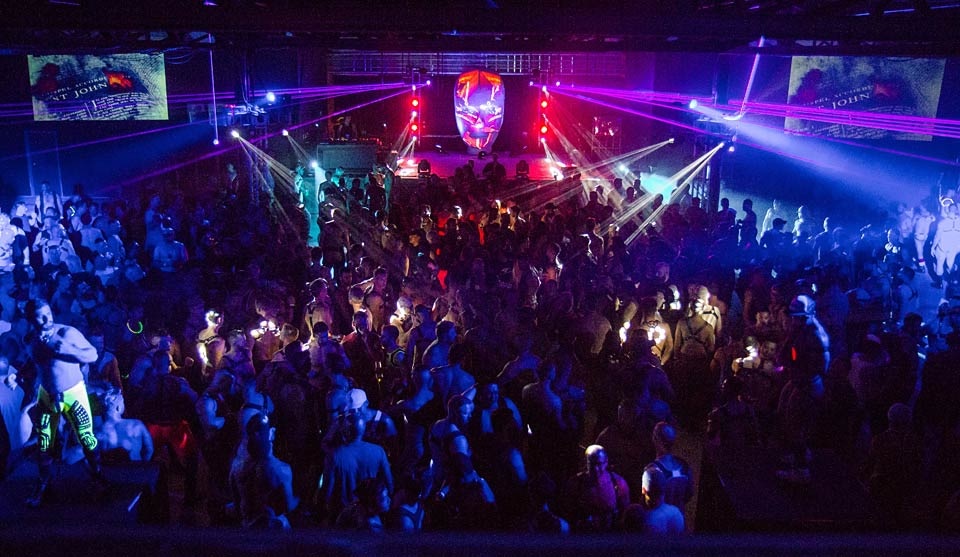 One of the more intriguing elements of The Midway's interior is an exhibition kitchen (still under construction) that has a TV studio, allowing the audience and chefs to interact. There's also a drop down screen that allows digital arts to be viewed; a necessity at an immersive, interactive art opening.
Another interesting area inside The Midway is called Envelop; a smaller room put together by Christopher Willits and a crew of ex-Dolby, ex-tech industry specialists. It has a 28-point spatial audio room where notes of almost any recording can be designated to a speaker. The creative possibilities are nearly endless.
"That's the promise we're putting out there for artists in general. To have space where whatever they are coming up with creatively that's legal for us to do," says Jeff. "We want to be that place where it can be done. We also want to be a place where the digital artists can be introduced to the guitar player, with the chef, with whatever, (or) whoever is creating it."
The Midway has two events later this month that showcase the venue's potential.
NYE – December 31st
New Year's Eve has an atypical lineup by design; it's a mix of musical acts that an audience might not otherwise be fortunate enough to experience live in one evening. It consists of Mayan Warrior, an up-and-comer known for art and sound, from their Burning Man art car. The evening includes the iconic Swedish headliner Little Dragon, a DJ set by German underground act Modeselektor, and producer TOKiMONSTA.
The 21+ event runs from 9pm to 4am and will have multiple activated environments containing interactive art and spectacle. There will also be farm-to-table eats offered by the venue's in-house kitchen, Madam Zola's Fortune.
Tickets for NYE at The Midway are on sale now.
New Year's Day – January 1st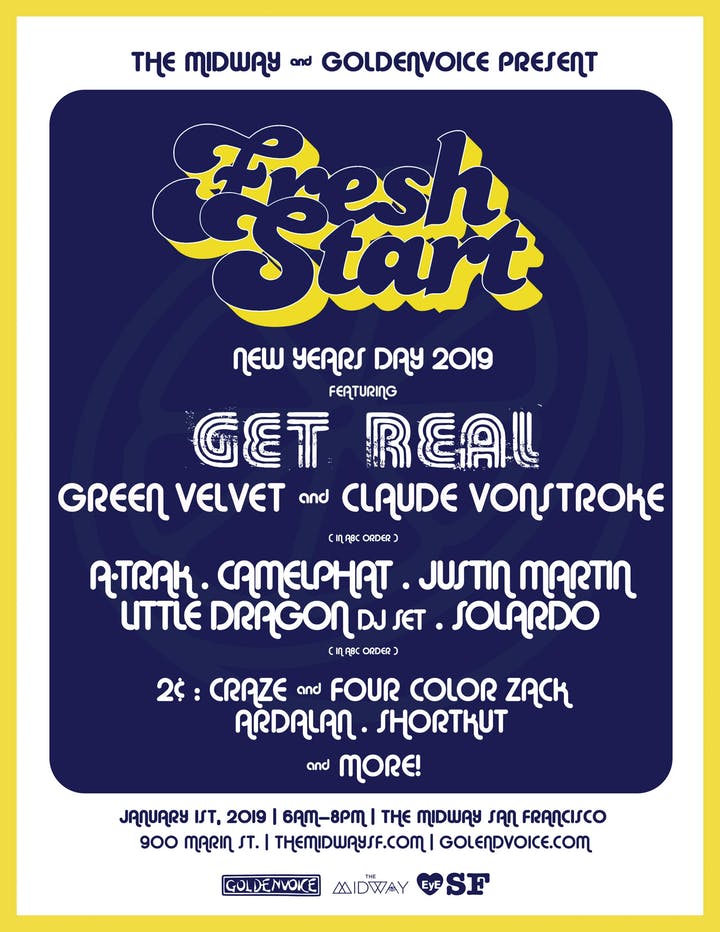 Then, the party flows right into New Years Day, when The Midway and promoters GoldenVoice host FRESH START with performances by Get Real (Green Velvet & Claude VonStroke), A-Trak, CamelPhat, Justin Martin, plus a DJ set by Little Dragon featuring Solardo.
This is also a 21+ event that "starts" at 6am and runs all day until 8pm.
Tickets for this event are now available as well.
The Midway into 2019
What's next for The Midway? It's been a long haul and a particularly long construction process. The exhibition kitchen will be completed later this winter, meaning many more culinary events will coming soon. To support the local art scene, The Midway will host more artists workshops starting in the spring. There will also be some art openings that turn into later night events with some larger events with street closures planned for the summer.
Jeff teases the future by declaring, "There will be other layers that will surprise when you arrive. That's what we're looking to, put a lot of effort into giving people more than they expected and surprise people with stuff that they had no idea they would come in contact with. Other than that, I can't get into details, but… I think it's going to be an exciting year. That's one of our goals, when folks arrive there, they are surprised. We're [also] looking at branding a specific, randomly scheduled event that's just that. It's like a big question mark. Nobody knows who the acts going to be. That's in the works. We're trying to put the pieces together."
The Midway
at 900 Marin Street in San Francisco
off Third Street, on the edge of Dogpatch, near Islais Creek