The Lost Church Fosters the Arts in Intimate San Francisco Spaces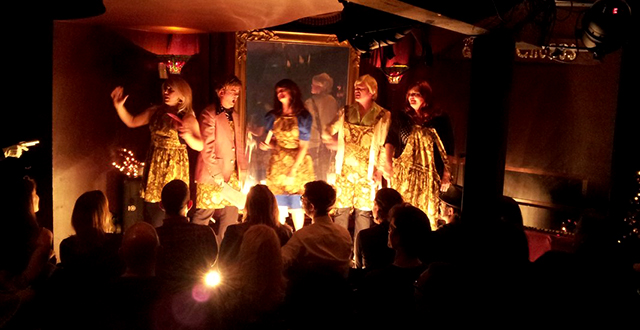 The Lost Church is a non-profit located on Capp Street in the Mission District of San Francisco; with a location opening in Santa Rosa very soon. It's run by a group of artists and industry professionals whose mission is simple, yet robust:
"We create, sustain, and defend spaces for live performance."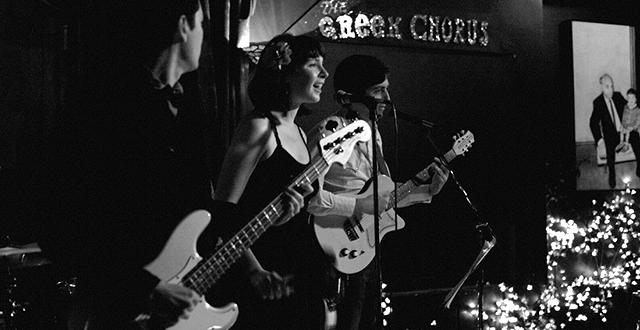 In the current climate (where increasing rents are pushing out event spaces), this is the type of organization that helps foster a vibrant San Francisco scene. Their specialty is working with local & touring artists who regularly perform in smaller, more intimate spaces. The Lost Church has staged eight original live musicals and a plethora of other events, including film screenings, book readings, magic shows, local bands and comedy nights.
If you're looking for something different to do, why not check out a show at The Lost Church. You might be pleasantly surprised at what you find and you'll also be supporting live music in San Francisco – a win-win.
In the next few weeks, you could see a songwriter-in-the-round featuring Bay Area talents Elaine Ryan, Socorra, and Avery Bazan, the recurring SHHongwriters open mic put on by KC Turner presents, a queer folk punk show, multi-faceted folk and Americana from Willa Mamet and Kate Burkart, and modern-day roots music.
Calendar
Elaine Ryan, Socorra, Avery Bazan
Wednesday, November 28th, 7:30pm
Emily Jane White & Rey Villalobos
Thursday, November 29th, 7:30pm
Rachel Garlin & Bob Hillman
Saturday, December 1st, 7:30pm
KC Turner presents SHHongwriters Open Mic
Tuesday, December 4th, 6:30pm
Brad Barton, Reality Thief – Magic, Mentalism, and Mischief
Wednesday, December 5th, 7:30pm
Emily Elbert (Album Release)
Thursday, December 6th, 7:30pm
Queer Folk Punk Show with Shawna Virago, Mya Byrne and Ryan Cassata
Friday, December 7th, 7:30pm
The Lost Church
at 65 Capp Street, San Francisco
The Lost Church is a 501(c)3 nonprofit. All donations are tax-deductible.