Camping in The City at Sunrise Point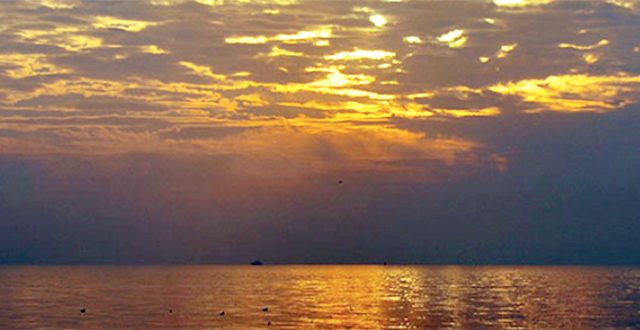 Sunrise Point Campground, located within Candlestick Point State Recreation Area, opened six new campsites to the public on October 1st. These campsites are unique in that they are only accessible by trail or boat, and not accessible by car. So prepare for a little walk to get into your site. The campsites don't have electricity or showers, giving them a more 'one-with-nature' experience.
From Sunrise Point, you'll appreciate the excellent views of the San Francisco Bay, the East Bay Hills, and San Bruno Mountain. The campground offers opportunities for many activities like windsurfing, fishing, bird watching and walking. There are also picnic areas and fishing piers that, all in all, offer a great getaway from city life.
Camping is $35 / night, max two nights
Each site fits four people
Check-in is at 2pm, Checkout at 12noon
The sites have footlockers to keep your things safe, there's running water, BBQ grills, and bathroom facilities. But bonfires and pets are not allowed.
If you'd like more information on the new campsites or how to make reservations, visit the official information page.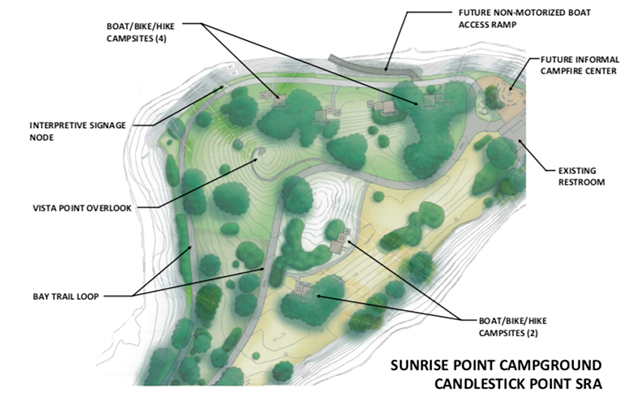 Sunrise Point Campground at Candlestick Point State Recreation Area – Main Entrance at 501 Hunters Point Expressway – take the Candlestick Park exit off U.S. 101
Photo Credit: Images from Wiki Commons and The California Department of Parks and Recreation