5 Swimming Pools Sun-Starved San Franciscans Should Find When the Opportunity Arises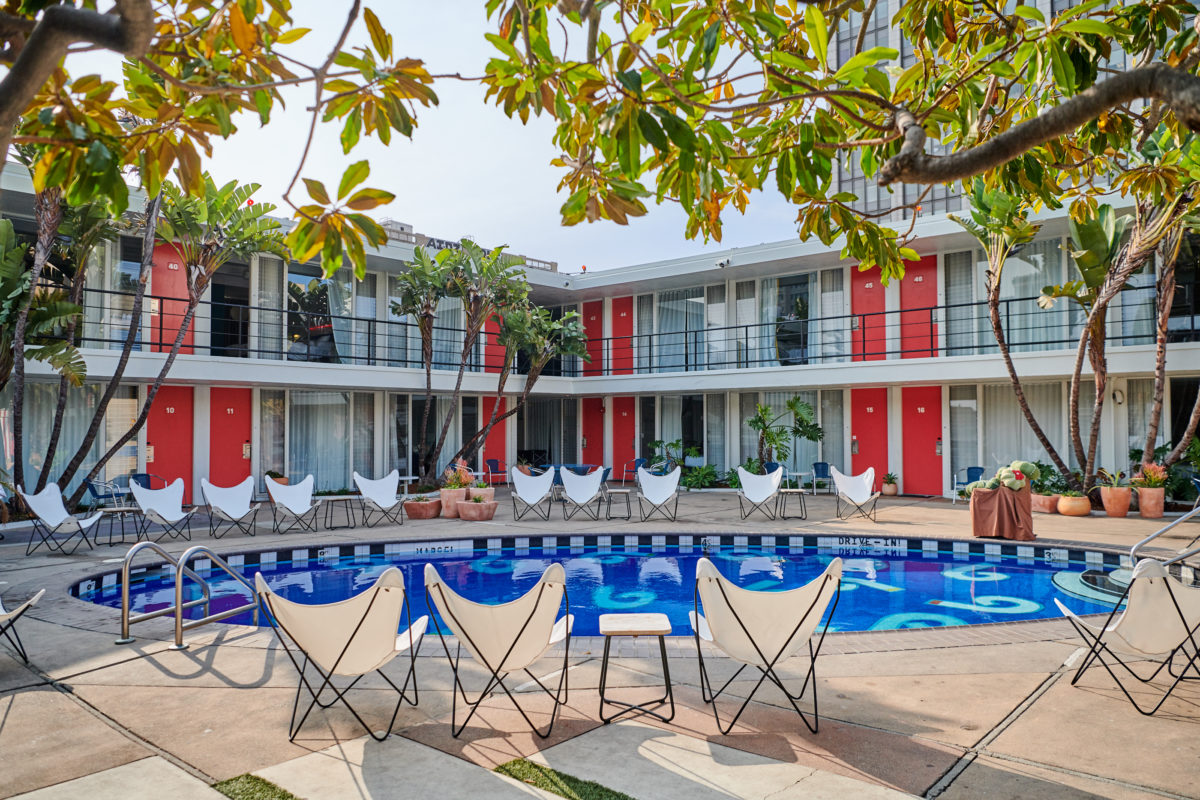 San Francisco doesn't have a traditional summer filled with sunny days, and with September and October as generally the warmest months here, we're holding out hope for October. And since "friends with pools" seem to be like urban legends, just as elusive as that warm day, a worthy substitute to the secluded private pool party is the chic public pool—a rare yet existant creature.
In San Francisco, a handful of those can be found, and as you venture out, the chances of finding them increase. Wait for the right weather and head out to one of these locations.
Phoenix Hotel
Ever since the  Tenderloin hotel underwent a boutique refurbishment, it's been taking pool time very seriously. More than a swimming and tanning spot, the pool here is the centerpiece of many fun and chill activities, from weekend day parties to morning yoga series. If you're not staying at the hotel, access is granted through events, $20-$30 a ticket.
601 Eddy Street, San Francisco
Sava Pool
Upon arrival, you'll find that Sava is, first of all, architecturally stunning. Adorned with Heath Ceramics tile and resembling a monument, this is, nevertheless, a very welcoming neighborhood pool with clean facilities, ample room for laps and a relaxing atmosphere to boot. A single-entry adult ticket is only $6, and various passes and punch cards are available.
2695 19th Avenue, San Francisco
Nob Hill Spa
The killer views. The serenity. You, in a plush robe, taking selfies on the sky deck. The Nob Hill Spa pool might not be the biggest or the most laps-friendly, but it makes up for its humble size in pampering amenities and atmosphere. No need to buy a pricey spa package, either. For $65 on a weekday, a day pass, with full facilities access, can be purchased. Alternatively, a purchase of a 50-minute treatment will grant you a day by the pool as well.
1075 California Street, San Francisco
https://www.instagram.com/p/BlvwbOlB24e/?hl=en&taken-at=209782
Worth the drive: Carneros Resort and Spa
You've seen it on Instagram. You've dreamt about it. The hilltop, adult-only pool at the utterly relaxing Carneros Resort and Spa is a serene break from reality, from the Wine Country views to the tasteful pool floats. The pool is accessible for resort guests and it totally worth the splurge. While there, why not make the most of it; dine at the on-site restaurant, Farm, take plenty of pictures pretending like you live there, take a stroll through the property.
4048 Sonoma Highway, Napa
Worth the drive: Coppola Pool
High on everyone's summer priorities list, the Coppola winery's pool is first-come, first-serve basis, but for a humble fee of $185 on a weekday, private cabanas can be booked for an all-day, full-on leisure adventure. The ticket includes playing cards, a magazine to flip through and other treats, and when split between four enthusiastic friends, the fee is not as scary as it looks.
300 Via Archimedes, Geyserville